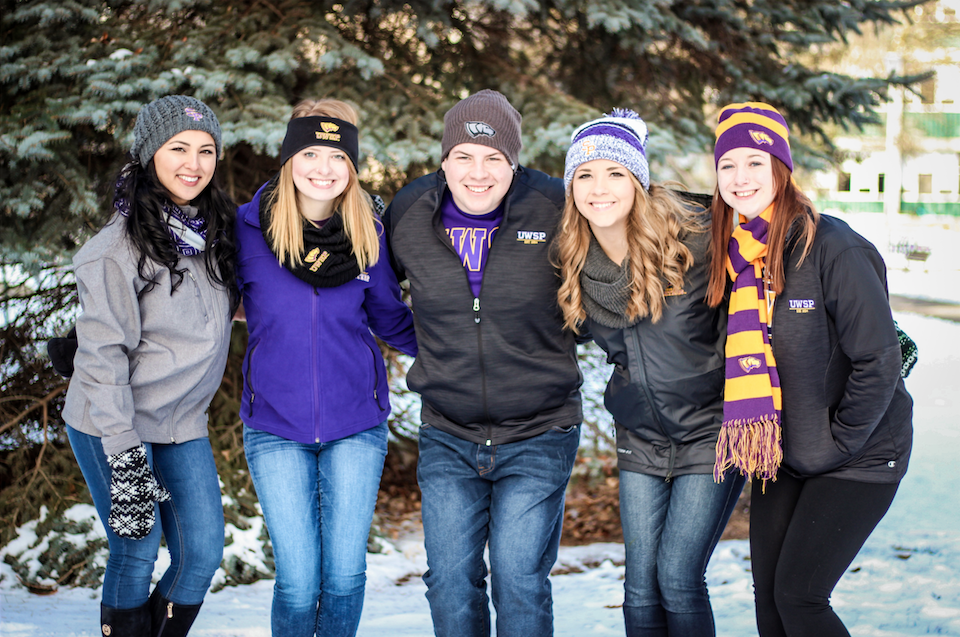 The end of the 2017 fall semester is near, Pointers – can you believe it? Finals are right around the corner. To make these last weeks as stress-free as possible, the University Store and Text Rental is at your service!
Conveniently located in the Dreyfus University Center, the University Store and Text Rental has lots to offer, especially during finals week. They sell a variety of UW-Stevens Point apparel and gifts, as well as supplemental books for classes, books for leisure, school supplies and much more. And don't forget about Text Rental, which saves UWSP students more than $1,100 each academic year!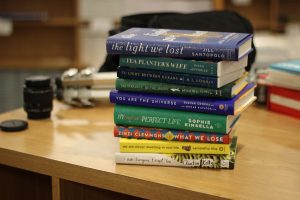 The University Store and Text Rental is also home to a variety of other fun events and promotions. For example, every October, they host a Fall Fashion Show that features UWSP students wearing new UWSP apparel. Show attendees receive a 30 percent-off discount the same night! The store also features a Model of the Month, nominating a student for their hard work and excellence on campus, and allowing them to show off awesome UWSP items for sale. For those of you wanting to know more of what the store is offering specifically during this month, we've got you covered!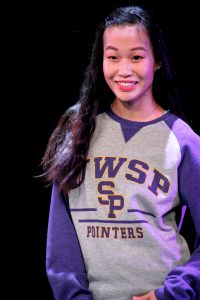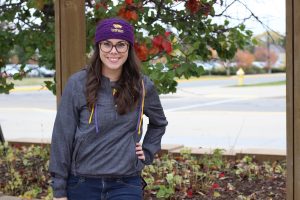 Here's a quick list of what's happening at the University Store and Text Rental in December:
Are you ready to return those heavy textbooks? Starting the week of finals on Dec. 18, Text Rental will be open and ready for you to bring in all of your books before winter break. All you need are your books and your UWSP student ID to present to their staff. Once you're processed, all you have to do is put your returned books back on the shelves and you're good to go! Text Rental's normal business hours are Monday through Thursday, 8 a.m.–5:30 p.m., and Friday, 8 a.m.–4 p.m., so make sure you get those books back on time to avoid late fees! Remember, all Text Rental books are due the last day of the semester, Friday, Dec. 22.
Congratulations, graduating Pointers! You're nearly a week away from graduation! This week (Dec. 4-8), you have the opportunity to purchase your cap and gown directly in the store, and graduation announcements are already available for purchase. For more information on what's offered for commencement, check out the website!
If you still have some holiday shopping to do before winter break, come on down to the store and check out the wide selection of holiday merchandise! Some of the featured items include coffee mugs, "ugly" Christmas sweaters, ornaments, picture frames and more! To see the entire selection, stop in at the store or shop directly online!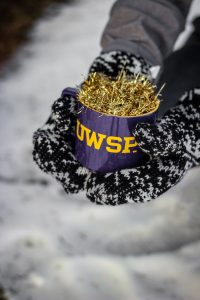 There you have it, Pointers! I hope this blog was helpful with what's to come before the semester comes to a close. From all of us at the University Centers, hope you have a wonderful winter break! And for those of you (like me!) graduating, best of luck in your future endeavors!
 
For more information on UW-Stevens Point's University Store and Text Rental, check out their Facebook, Twitter and Instagram.