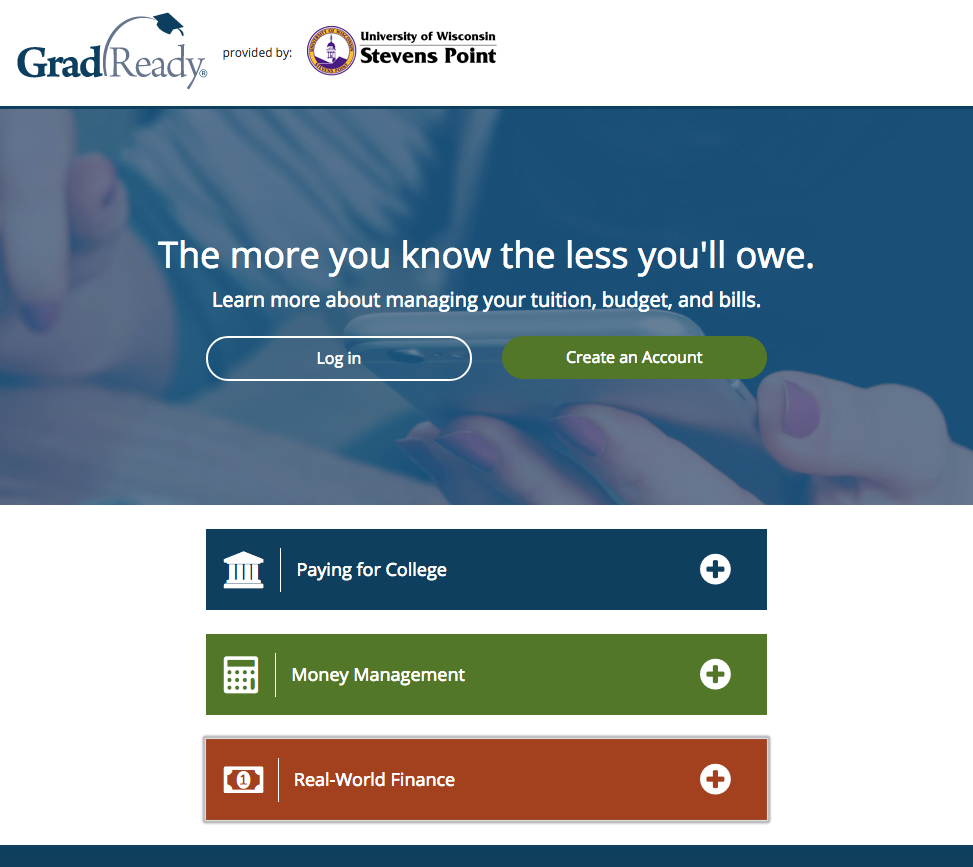 By now you may be familiar with GradReady. But for those who are new here, GradReady is an online, interactive, free financial literacy resource offered by UW-Stevens Point. My last two posts detailed the first two modules in GradReady, so now it's time to learn about the last one: Real-World Finance!
This module covers everything you need to know about finding a job after graduation, student loan repayment, and includes the electronic loan counselor. The electronic loan counselor is an interactive component where you can create a strategy to pay back your student loans. By using this resource, you can stay on top of loan repayment.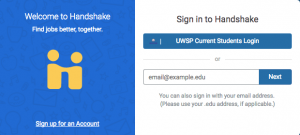 Are you graduating soon and looking for that big job? UW-Stevens Point has partnered with Handshake. This program can help you find an internship, summer job or a full-time job. If you're a current UWSP student, you already have an account set up. Log in using your UWSP email and password to complete your profile.
Check out these 12 interview tips from GradReady to leave potential employers impressed. It's also important to clean up your social media accounts to reflect a more professional you for an upcoming job search. Approximately 77 percent of employers use social networking to recruit candidates! With these tips, you'll be sure to stand out at that big interview.
The Real-World Finance module covers plenty of information about student loan repayment. In addition, the path covers information about mortgages and future financial items, like retirement savings plans. This module is crucial to each and every student who has taken out financial aid. After graduation is when student loan repayment starts. Use this GradReady worksheet to organize your student loans, evaluate your repayment ability and create a repayment strategy. By planning ahead of time, you will be sure to stay on top of those payments. There are several different options for loan repayment plans. Compare these options and see which plan would work best for you.
My latest posts cover budgeting. In GradReady, you can build your monthly budget and track your expenses. Use this out-of-school budget worksheet to track your expenses along with monthly student loan repayments you may have.
You can sign up for GradReady using your UW-Stevens Point email and password.
If you have any questions about GradReady's Real-World Finance module or the program itself, please do not hesitate to contact the UW-Stevens Point Financial Aid Office. We are located in room 106 of the Student Services Center and are happy to help students!