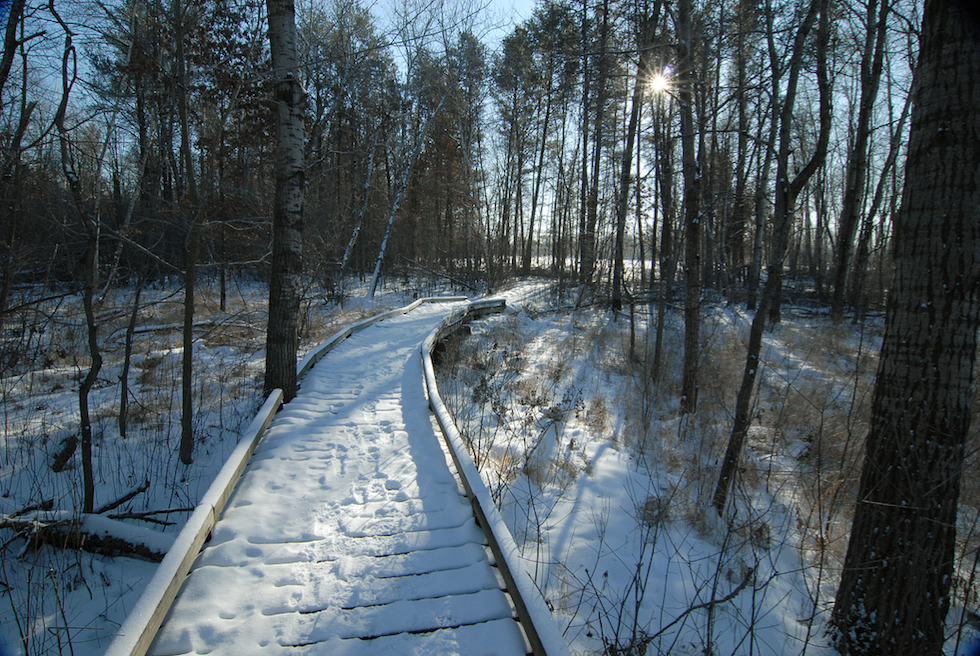 If you are looking for some fun activities to do this winter season in central Wisconsin, look no further than this list of close and easy winter recreation sites in the Stevens Point area and surrounding communities.
1.Sledding
Everyone loves classic sledding. Iverson Park in Stevens Point is a great park to go check out with a few sledding hills and even tobogganing. The park features two 300-foot-long toboggan slides for all the winter fun!
2. Ice Skating
Right next to UW-Stevens Point's Goerke Field and the K.B. Willett Ice Arena, you can also find a lighted outdoor recreational skating rink in Goerke Park. For more outdoor skating rinks, check out Iverson Park, McKinely School and Emerson School. See hours and rental information for each location.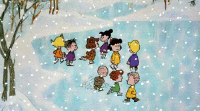 3. Snow Shoeing
Schmeeckle Reserve is a great place to take a winter hike and snowshoe. You can rent equipment from the UWSP Outdoor Rental Office, too. Additionally, the Stevens Point Sculpture Park would be a great area for snowshoeing. For a full list of parks in the area that offer snowshoeing or rentals, check out the Stevens Point Visitor Center website.
4. Cross-country Skiing
Schmeeckle Reserve has nice trails for skiers, but more trails can be found along the Plover River sections of the Green Circle Trail and at Standing Rocks County Park. The Stevens Point Visitor Center also has more park and trail locations listed on their website.
5. Downhill Skiing
Looking for more ski action? Try the hills at Standing Rocks County Park near Amherst, Wisconsin. There are two hills designated for beginning skiers, one intermediate hill, and two hills for experts. The longest run is approximately 1,200 feet and the steepest vertical drop is 125 feet. Equipment rental is available onsite as well.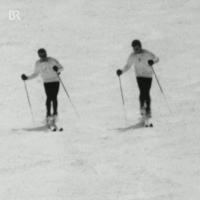 6. Ice Fishing
The Stevens Point-Plover area is very popular for ice fishers. Areas of the Wisconsin River are said to be great for catching walleyes. Schmeeckle Reserve's Lake Joanis is also a great spot. Safety is imperative! Never go out on ice that isn't at least 3 inches thick.
7. Sleigh Rides
Wild West Campground in Amherst offers horse drawn sleigh rides, weather permitting. Sit back and relax as you glide through the park's winter wonderland. Inside their lodge, you can warm up with some hot chocolate near the fire.
8. Winter Farmers Market
The Winter Market runs Saturday mornings from 9 a.m. – noon at Redeemer Lutheran Church in Stevens Point. You can find various fruits, vegetables, meats, eggs, fresh bakery products, houseplants, jams and jellies, pickles and many more items made by local vendors in Stevens Point. Plan to stop by one weekend!
9. Grand Theatre
The Grand Theatre, located in Wausau, Wisconsin, is a beautiful space for entertainment. Check out their season and calendar and catch one of the upcoming shows, concerts or ballets. I had the privilege of touring the Grand with UWSP PRSSA, so I know first hand that they have a fantastic facility! Make a night of it and grab something to eat nearby the theatre at one of the many restaurants. Then enjoy a night of live entertainment!
10. Rib Mountain
If you are still looking for more winter sports, try out Granite Peak at Rib Mountain near Wausau. The hills at Granite offer both downhill skiing and snowboarding, with rental equipment and lessons available.
There are so many outdoor recreation opportunities right here in central Wisconsin. For a full list of locations with hours and more information about rentals, check the Stevens Point Visitor Center's list of winter recreation.
Get outside, have fun in the snow, and enjoy the season!