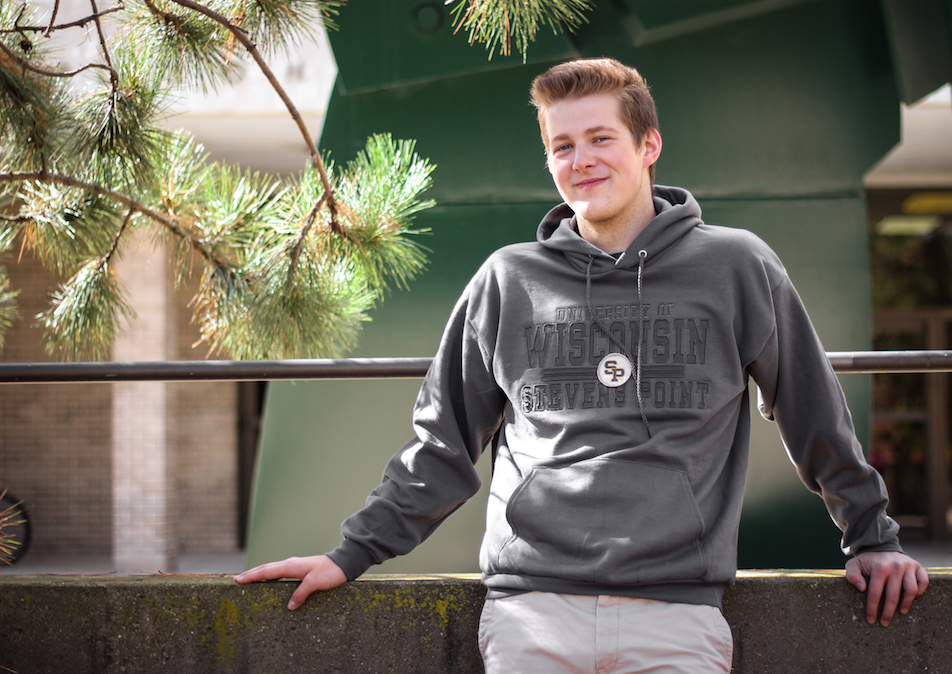 I began college at UW-Waukesha in Waukesha, Wisconsin, where I am originally from.
It's important to understand UW-Waukesha is a commuter school, meaning that there are no residence halls, so everyone lives off campus. I was still living at home with my mom. I was definitely an independent person already by high school, so being at home was only convenient for saving money on things like rent and groceries. Mom still took care of the big bills while I was getting started on my studies.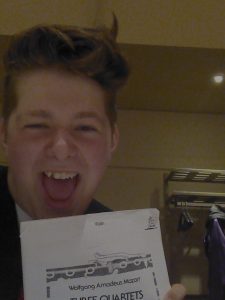 I started my freshman year at UW-Waukesha as a music major, so I was only taking one or two general education-required courses each semester along with my music classes. I was able to test well into the highest English placement right away, which saved me some time, and I fulfilled my English requirement in the first semester.
Fast forward a year, and I decided the music program there wasn't right for me anymore. I was interested in exploring other classes and fields that I didn't take time to consider because I went straight for music. I took a public speaking class, then a mass media class and suddenly a light bulb went off in my head—maybe I should look into communication.
The time was nearing for me to think about transferring.
I had two older siblings who attended UW-Milwaukee and UW-Whitewater, but these campuses just didn't feel right for me. I wanted to find a place that felt like home but was new, exciting and embraced the life I was going to make for myself in communication. My UW-Waukesha adviser at the time was a Pointer alum who also studied communication. We spent hours talking about her experiences at UW-Stevens Point: her fun and diverse classes, the freedom of choices in communication offerings and the community here. I admit it sounded glamorous, but it was also looking to be the perfect place to go and explore communication more.
I soon applied, was accepted to UWSP and offered a job as a campus ambassador, giving tours. I later attended a ViewPoint Day and registered for classes. In a few quick weeks that spring, I was on my way to becoming a Pointer!
It wasn't that simple, though.
While many of the details fall in place naturally, transfer students have a lot of ducks to get in a row – like sending final transcripts from my last semester at UW-Waukesha, applying for scholarships, looking for housing on campus or off campus, looking for a job, and, maybe the hardest part, finding friends in a new place.
Transfer students face a social challenge entering the university as upperclassmen academically, but at a first-year student level in clubs and organizations. For instance, getting involved as an officer of an organization can be tough when juniors and seniors, who have been involved longer, can more easily attain those positions. It can be hard to adapt, get involved and find your place.
Luckily, UW-Stevens Point made this easy.
With a variety of different organizations totaling well over 200, there is a place for everyone. Fellow students, faculty and staff here are very welcoming and kind. People smile and say hello, even if they don't know you. That doesn't happen in other places, honestly! This campus has a spirit of giving and community – I felt that from day one.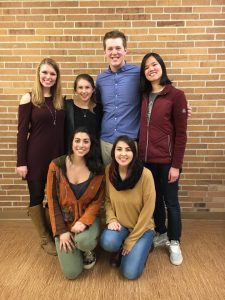 As a transfer student, I was already acquainted with the college lifestyle. I was familiar with studying, class and work balance, and so on. I could focus on making connections and getting involved right away when I moved here. Today, I am happy to serve as the co-editor-in-chief of The Pointer, our student newspaper. I climbed my way from reporter to the top executive officer. Similarly, I had only been involved in the Public Relations Student Society of America (PRSSA) for one semester when I earned a spot on the student org's executive board, which is not easy to do because of how competitive and sought after the officer positions are. Both organizations have allowed me to make many friends along the way, which is exactly what I needed to feel at home at UWSP.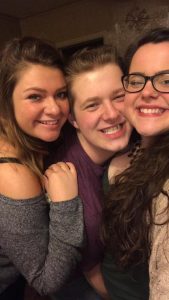 While I made friends at my previous university, those relationships were a little bit challenging to maintain because they become long distance. It isn't impossible, but it's not as easy when you aren't sitting next to each other every day. I guess I got lucky because I was able to make friends pretty easily in Stevens Point through my jobs, both on campus and off, PRSSA and The Pointer. My advice to future transfer students: push yourself! Get out there and apply for everything you can. Join two, three or more organizations so you can start to figure out where you want to be as soon as possible!
Sometimes I feel like I missed out not being here my first two years, but looking back I don't think I would have done it any other way.
I have a really unique perspective of both schools I attended. I came here with a certain set of goals and I'm achieving them. Having to restart socially, in the middle of my college experience, was really good for me. I had a fresh start and a chance to focus on what I wanted to do and who I wanted to be. I learned so much about myself because of it and that may be the most important part. There were moments of doubt and uncertainty, and that is going to happen sometimes in life, but it's good to learn how to put yourself out there and keep going.
UW-Stevens Point is an incredible place, and I am proud to call it home. There is no where else I'd want to live or be right now. This university has helped me be the successful person I am.
If you are reading this from another school somewhere out there and you are thinking about transferring, just know that it is possible. You can be happy and successful somewhere else, and I encourage you to look into UWSP. It just might be the next place you call home!