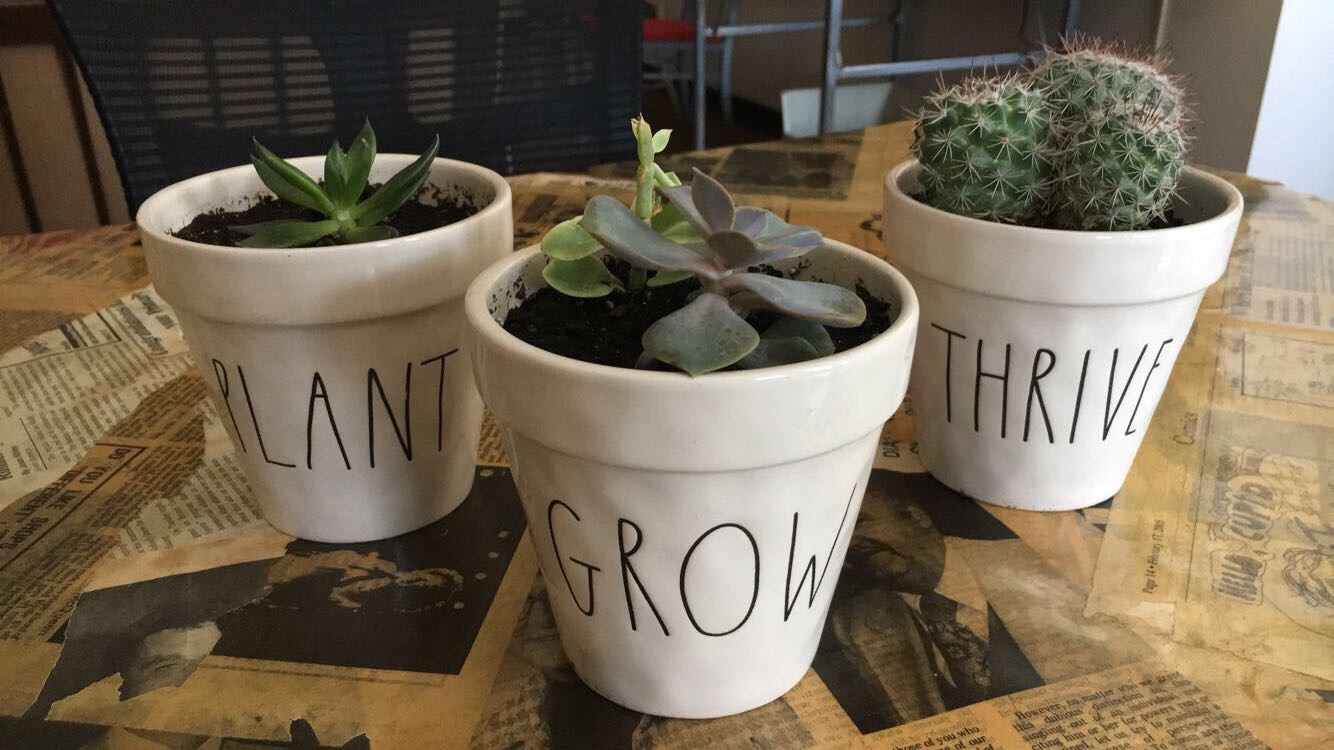 We've had a few nice days now, and the snow from our second winter has finally melted! Now that the sun is shining and it's above fifty degrees outside, the only part of spring we are waiting on is the grass to turn green and May flowers to bloom.
But why wait for Mother Nature to catch up when you can have spring now?
There are some easy plants to grow and maintain indoors that help bring some variety and color to your otherwise humdrum seasonal holdout. Here are a couple easy tips for brightening up your space:
Start your planting project at the base, pots.
Head to your local Walmart, Lowe's, Home Depot or Menards to look for some basic planting pots. The classic ceramic pots are fine and they come in a variety of sizes for whatever plants you select. But feel free to get creative and crafty by painting them or drawing on them with sharpies to give them a pop. If you want even more color, check the dollar section of Target or wander TJ Maxx for some fun shapes, sizes and colors of planting pots. Almost any glass or ceramic dish/container can become a planter, so don't let conventions hold you back. Let your inner Pinterest-er shine!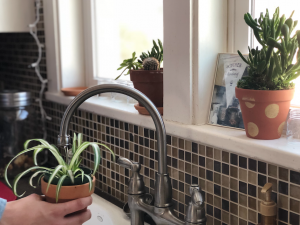 Next, go find your plants of choice!
I suggest any succulents because they don't need a lot of maintenance to live a happy and fruitful life. Cacti, for instance, don't need a ton of water or sunlight and can be the perfect addition to your desk workspace or windowsill of your room.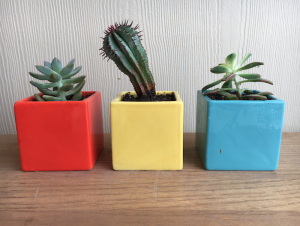 However, some succulents do need to be in sunlight to survive. Nothing is worse than killing a succulent, so be careful. They are cute and want to grow up to be big and strong. Give them that chance!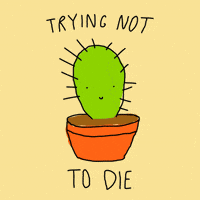 A good rule of thumb with succulents is to only water them when the soil is dry so you don't drown them. Depending on the size, they can be watered once a week, maybe twice. Just listen to your plant, they will tell you when they are thirsty!
Spider plants are another glamorous greenery that can spruce up your space. They are cute little things that can help fill out an empty space when you need something more to make it feel homey. I water mine once a week, keep them near a window and they are doing great!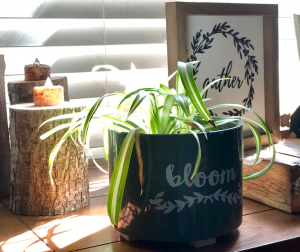 Besides these two suggestions, feel free to find anything blooming or fluffy that sticks out to you. They might need a bit more work to keep alive, but as long as you water them regularly and say nice things to them, they will grow beautifully.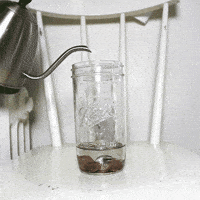 With Wisconsin weather being the mystery that it is, it's hard to figure out when spring will officially arrive and actually stay. Don't wait for April showers to bring May flowers – bring spring indoors today!