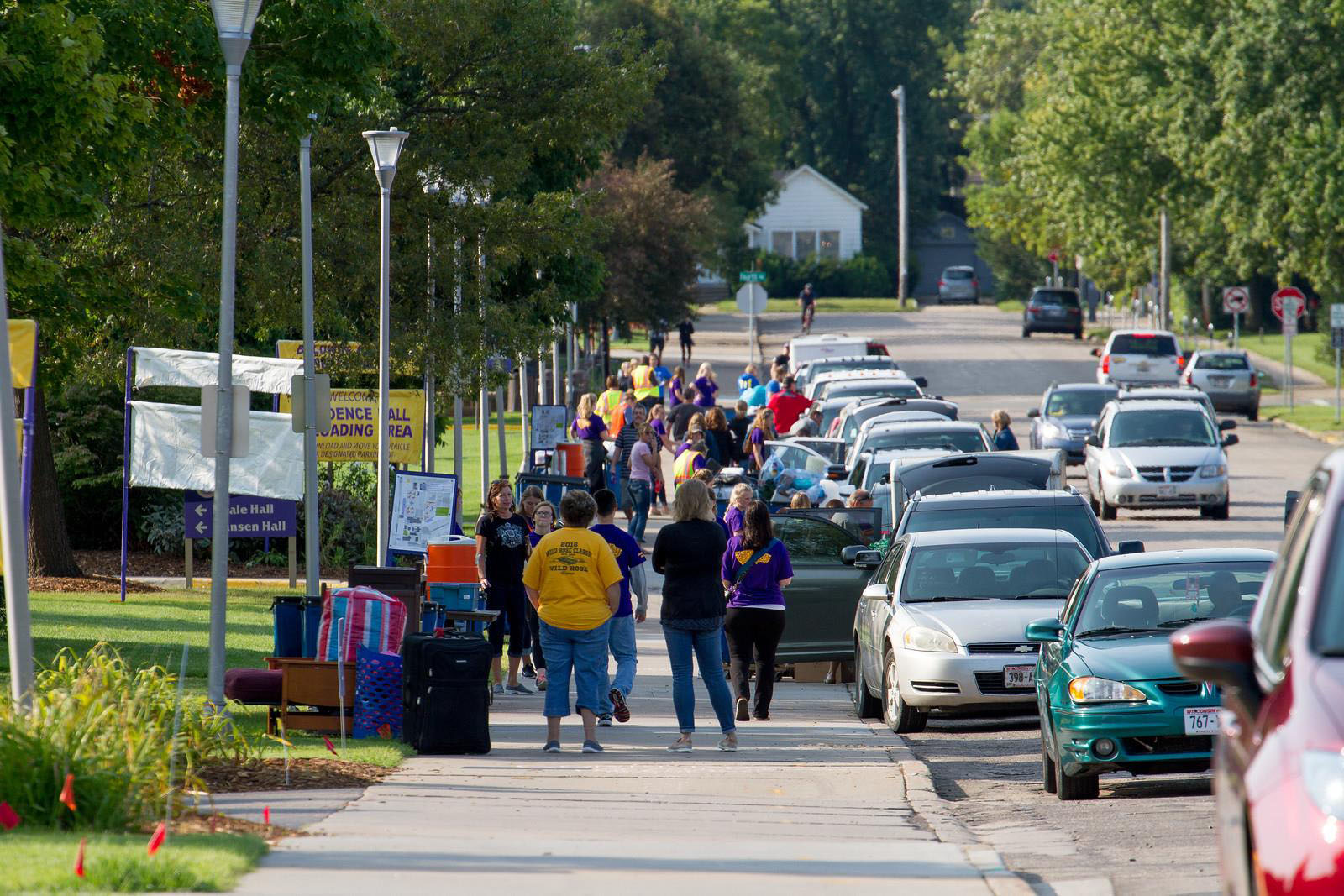 Every year, college students overpack when prepping for their stay in the residence halls. Prior to my first year at UW-Stevens Point, I spent all summer shopping for products that would make my stay in the residence halls as comfortable as possible. After years of staying in Watson Hall at UW-Stevens Point, I have some products that I view as a "must have" in college!
Command Hooks: Inexpensive and practical, these little guys will protect your residence hall room walls from damage and allow posters and decorative lights to hang with no problem! In my opinion, this is a college necessity.
Dish Soap-Infused Paper Toweling: My mom discovered this after I had spent a couple weeks in Watson Hall. I wish I had found this product earlier! Making a trip to the kitchen to wash one bowl used for cereal is so easy now! Simply using one small square of this dish soap-infused paper toweling creates enough soap to wash 10+ dishes without the hassle of a sponge and bottle of dish soap.
Winter Boots/Rain Boots: After the first rain/snow, you'll wish you had remembered to bring some good waterproof shoes. Walking to class with wet shoes is no fun, so remember to bring some good waterproof boots! Although somewhat bulky, boots are a necessity during rain and snow, and can easily be stored under your bed.

ID Holder with Lanyard: When carrying around a purse/wallet is bulky, lanyards and ID holders are a smaller alternative. Ignore the stigma of the first-year student with a lanyard around their neck, because everyone does this at UW-Stevens Point. It's easy to quickly grab a lanyard and head to the dining halls for dinner rather than carrying a backpack, purse or wallet.
Umbrella: Those handy pockets on the side of backpacks were meant for two things – water bottles and umbrellas! Getting stuck in the rain is no fun when walking to and from class, so an umbrella is a must have for all college students. Many students get caught in the rain because they didn't remember to bring an umbrella to college, and that's no fun! Remember to pack one of these on the side of your backpack, so you have it whenever mother nature calls!
Water Bottle: A plastic, reusable water bottle is a must have for any college student. My go-to water bottle is insulated and easily refillable. I bring my water bottle wherever I go on campus!
Of course some of these things will be forgotten until last minute. You may even want to share some of these products with a roommate to minimize expenses. Check out what to bring and definite what-not-to-brings on the Residential Living website or review the Facebook packing list post. Other helpful resources for students include room plans and loft information. Start planning now – move-in day will be here sooner than you think!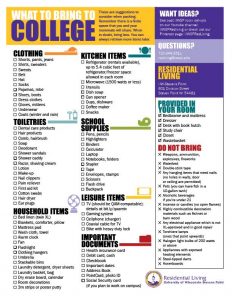 Feel free to stop by "The Backpack" at Nelson Hall Room 232 to get some residence hall goodies that former Pointers donated or left behind!
Another great resource is the UWSP Campus Bus Service, which is completely free for UW-Stevens Point students! See more information about Campus Bus Service departure times, maps and schedules on the City of Stevens Point website.