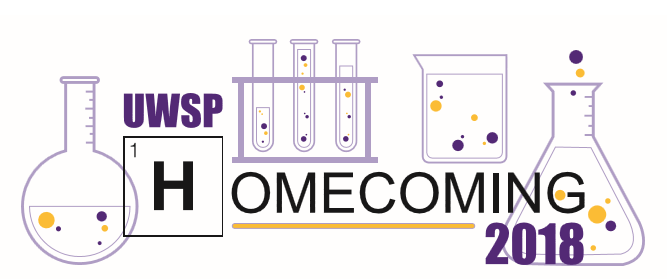 Things Students Can Do During Homecoming
Pointers, mark your calendars for #UWSPhomecoming! October 15 through October 21, the UW-Stevens Point community will be celebrate everything it means to be a Pointer. The university will welcome back alumni, host the homecoming football game and have activities all weeklong that students should participate in!
Here are four things you can do to make the most out of your homecoming experience!
1. Fun events on campus
There are events happening all over campus during homecoming week! Click here to get a list of all the events. These are fun things students can do after classes and want to just have a couple of hours to relax after the hustle and bustle of the day, while also taking part in the homecoming celebration!
2. Check-in tent and reunions
The check-in tent is the pre-celebration to the homecoming football game! At 10 a.m. on October 20, make sure and go to Goerke Field for some free snacks and coffee. The check-in tent is also where the All-Greek, the Student Government Association and After-Class reunions will take place! This is a great way to chat with Pointers who have already graduated.
3. Homecoming game
The football game is one of the biggest events on homecoming! Students, alumni and faculty all come together to cheer on their fellow Pointers.  At 1 p.m. on October 20, make sure to gather your group of friends, grab some concessions and find your favorite spot on the bleachers. Also, the game is FREE for students!
4. Distinguished Alumni Awards
The Distinguished Alumni Awards (DAA) is an event dedicated to celebrating honorable alumni who are doing an exceptional job in their careers. On October 20, the DAA will start at 5 p.m. and prices are $50 for students and $75 for adults. At the event, there will be dinner, live music and dancing. That's not even the best part about the night! Students who attend the event will have a chance to network with award winners. In the past, UW-Stevens Point has welcomed Broadway stars, video game creators and famous authors!
Homecoming week is a chance to make amazing memories by networking with fellow Pointers, taking part in all of the festivities and most importantly – having fun with your friends while celebrating the Pointer community!