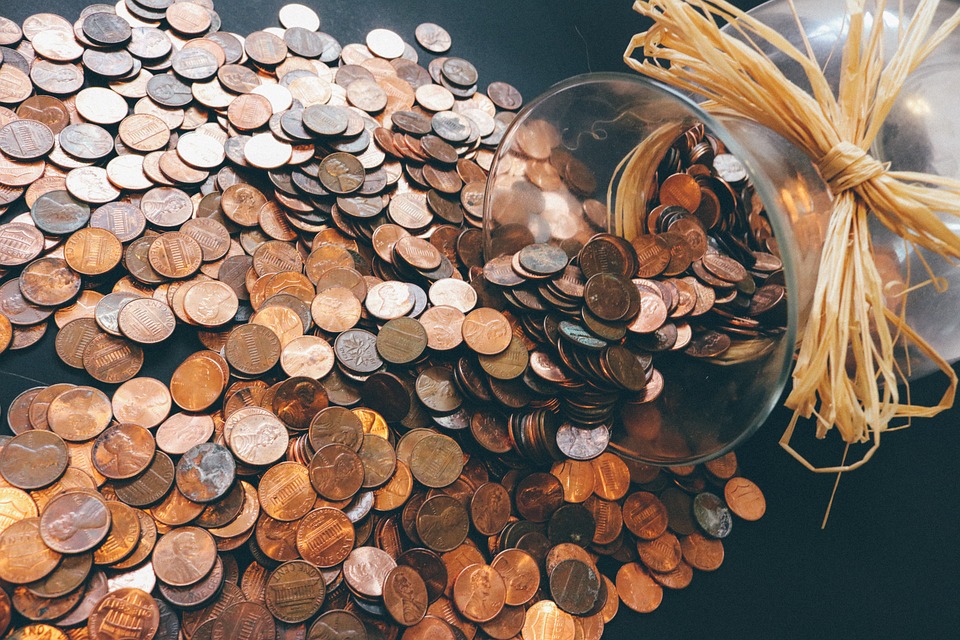 Hello, Pointers! With spring break is just around the corner, I've put together some tips and tricks that will help you plan for a week-long getaway. Who knew saving for a trip to a warm vacation spot could be so easy? Read below to find out how you can plan and budget!
1. Save spare change in a decorative jar!
Do you always spend money on a coffee in the morning and have extra change? Save it! I found a little decorative bucket from the Target dollar section to designate as my vacation fund. The best part? It's cute and I only spent a dollar on it! Every penny, nickel, dime, or quarter I get goes straight to the bucket. I keep the bucket on my windowsill as a reminder of my vacation fund! If you really want that spare change to add up, skip the coffee altogether or make a cup yourself.
2. Plan early.
Hopefully by the time you read this, you'll have a good head start on planning for a trip. Airline tickets fluctuate and planning early can help you avoid expensive airfare. Search different airline prices and compare to see if you're getting the best deal. Keep in mind researching prices may take a while; it took me a few days to plan for my trip to the east coast. My favorite way to compare prices is through Google, but note some airlines are not listed in Google's search database.
3. Use GradReady to budget.
If you don't know how to budget or how to make one, check out GradReady. GradReady is a free, interactive, online financial literacy resource offered by UW-Stevens Point's Office of Financial Aid and Scholarships. This resource can be used throughout enrollment and even after you've graduated. GradReady contains different learning methods to appeal to most anyone's preferred way of learning.
GradReady has three paths: Paying for College, Money Management, and Real-World Finance. To learn more about budgeting, check out the Money Management section. There's an interactive module you can use to input your expenses and income, making budgeting easy. You can sign up for GradReady here using your UW-Stevens Point email address and password.
With these tips and tricks, you'll be ready to take flight this spring break. If you have any questions regarding budgeting and financial planning, feel free to email us at finaid@uwsp.edu or stop in our office in room 103 of the Student Services Center. We're happy to help students (and Pointer parents)!