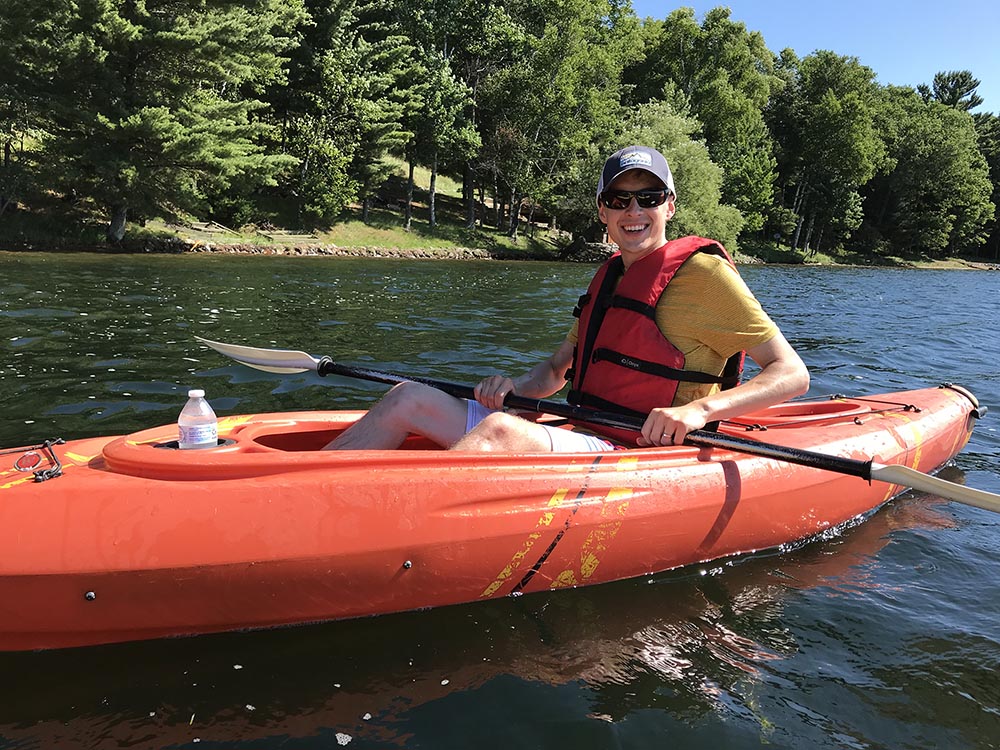 The relationship between a student and teacher is unique. Connections are formed through a short four months, where you may only see each other for an hour or two per week. This leaves students with little time to ask the questions they might be curious about.
Today I sit down in the CPS Café with Professor Nik Butz, a professor in the School of Business and Economics here at UWSP to discuss these wonderings.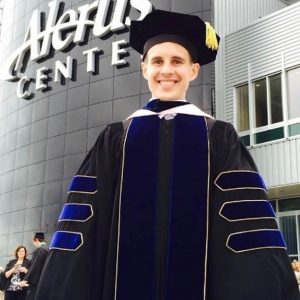 When did you know you wanted to be a professor?
Education runs in my family. My mom was a librarian and then taught math at a university. My dad is also a university professor. He is a German national who came over to teach international business. It was part of my lifestyle growing up.
Have you ever had any jobs beside teaching?
I have worked in retail—Kmart and later Walmart in their electronics department. I really liked the marketing and sales aspect of retail. I have also worked in the tech sector at a call center. That experience definitely taught me customer service skills, which are important in every career. I also coached youth soccer for about five years, which was more for fun.
What is your favorite part of UWSP?
When I interviewed at various universities looking for a job, UWSP felt like home right off the bat. I appreciated the fact that people could laugh and that people worked hard but still had perspective. Always wanting to help others and be present are important qualities for that I look for. Not to mention that the student work ethic was great. I started working here in the fall of 2015.
What is your favorite part of Point?
First and foremost, I had never been to Wisconsin before this job. However, I really liked the feel and personality of Stevens Point. It has a hard-to-explain character about it, but a couple things I liked were its environmental focus, people are friendly and accepting, the downtown is quaint, and there is even a quirky trivia contest. It's also really easy to make friends.
How would you describe your teaching style?
Edutainer—meaning a mix between an entertainer and an educator. Students should enjoy the classroom experience. My goal is to keep energy high and conversation meaningful. Humor and fun are vital ingredients for a successful classroom. I try to keep it positive.
Would you consider yourself a funny guy?
I try to be funny! If you think your dad is funny you may think I am.
What are some of your best study tips?
Time management. Some students are taking 18+ credits, some have jobs and some have kids. If they can carve out consistent blocks of time, that will really help them in the classroom.  My other tip is to visit your professor in his or her office hours!
What is the worst part of your job?
I don't have any negative elements about my job. My PhD advisor said, "If you love your job you'll never work a day in your life." Certainly, some days are tiring, but nothing I can't handle.
What is your favorite UWSP sporting event?
I love watching hockey. Admittedly, I haven't had the chance to go to all the different types of sporting events UWSP has to offer yet, but as a personal preference I've always liked hockey. The environment in the UWSP hockey arena is awesome! You are so close to the ice, you can almost feel the hits!
Where do you see yourself in 5 years?
Still at UWSP. Academics is a lifelong career. I feel like I have found my home. I also found a way to be entrepreneurial, with mentoring student research. I am excited to see where that goes.
Do you feel you have had an impact on the students you have taught?
That is always my end goal. In reality, it isn't so different from those who aspire to be nurses or firefighters, or things like that. I wanted a job that makes a difference. All I can do is try and be the best teacher I can be and to hope that my efforts will have a positive impact for my students. I just have to trust that maybe something I said in class will have meaning somewhere down the line of their life. I hope that my teaching represents a small, but valuable part of the tapestry of their life.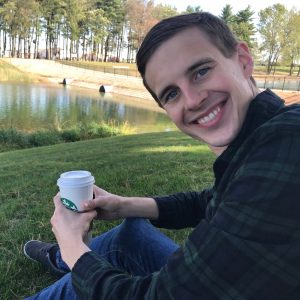 Fun Facts!
Professor Butz and his wife just bought a house this year in Stevens Point
Originally from North Dakota
Dual citizenship with Germany
Loves soccer
No pets
Loves Starbucks, especially iced coffee and seasonal lattes
Wife teaches first grade at Bannach Elementary in Stevens Point
Professor Butz and his wife like to go to snowboarding (they've been to Standing Rocks and Rib Mountain)
Professor Butz and his wife like to bike on Green Circle Trail and kayak in Iverson Park