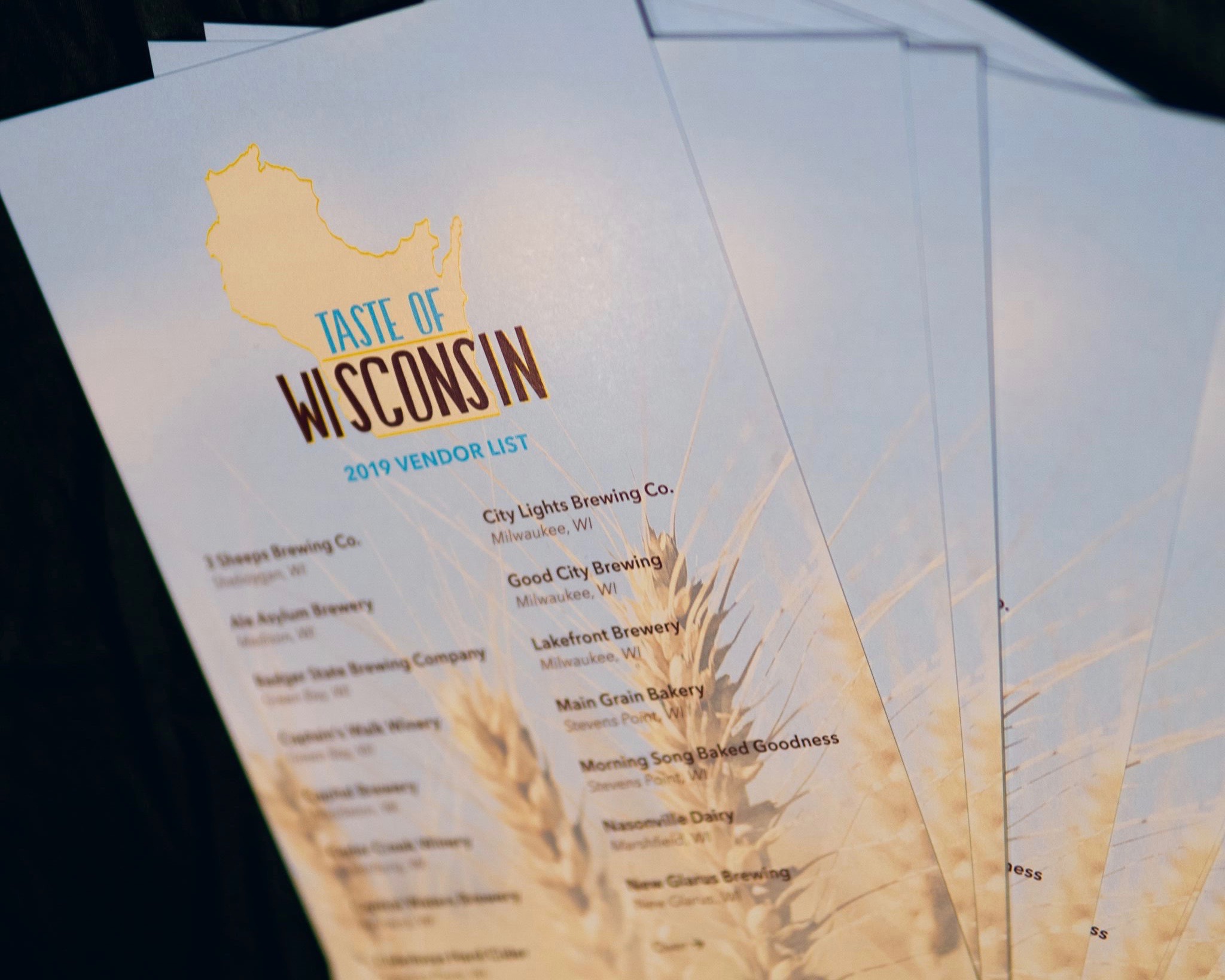 Local beer, meat, cheese and wine. Taste of Wisconsin came and went in a blink of an eye this year! If you didn't get an opportunity to check out the event, no worries because I got the major highlights for you.
Taste of Wisconsin is an annual food and beverage tasting event put on by our very own Basement Brewhaus each spring semester. Vendors from all over the state of Wisconsin come to share their products with the students and community members, over 21, that purchase a ticket for the event.
Basement Brewhaus worker Wyatt Cross said, "This event offers a really good variety of food, beer, and wine for people to taste. It really gives them a chance to come out of their comfort zone and try things they may not normally try otherwise, and we want to provide that comfortable environment for both the vendors and community."
Community members Kelsey Wilch and Trystan Kempf grabbed a tasty treat from each food vendor and laid them out across the table, while commenting that not only does the food taste great, but visually looks amazing!
The tasting event hosted over 31 vendors this year. From sweets to salty chips and pizza, there were a variety of choices to choose from to satisfy your taste buds! There were a variety of beer and wine choices to taste as well. From very bitter to super sweet, Taste of Wisconsin is the perfect place to find your new favorite beverage!
Having the opportunity to taste many delicious food and drinks is a great way to support Wisconsin's very own companies!
If you're bummed that you missed out on the event this year, stay tuned for next year's Taste of Wisconsin on Feb 28, 2020.
To learn more about this year's Taste of Wisconsin, check out the feature in The Pointer newspaper!