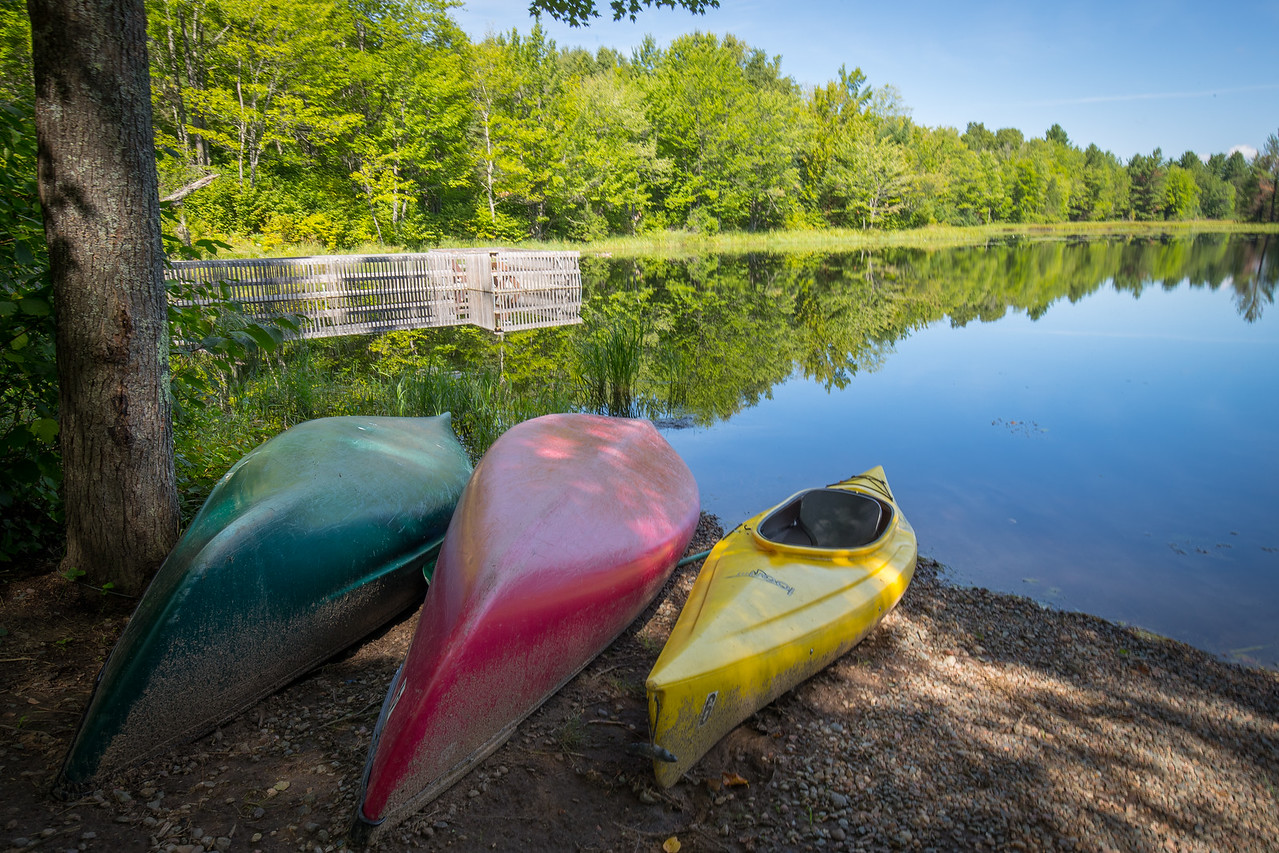 Did you know UW-Stevens Point (UWSP) owns three field stations? From the Northwoods to right on campus, the field stations play a vital role for students in the College of Natural Resources (CNR).
For CNR students, a summer field experience is a requirement for graduation. What is summer field experience? It allows students to learn and practice field techniques in forestry, wildlife, soils and waters.
Students can choose one of three field stations for their summer field experience—Schmeeckle Reserve (Pointhaven), Treehaven and the Central Wisconsin Environmental Station (CWES). CWES is only offered to those traveling to Europe or those majoring in waste management. Treehaven is by far the most popular option and Pointhaven is only offered when there is high interest. I personally went to Europe and spent two weeks at CWES doing my field experience.
The UWSP field stations aren't just used by the CNR students for summer field experience and research, they serve many other purposes.
Central Wisconsin Environmental Station (CWES)
CWES is located 17 miles east of Stevens Point and sits on the shore of Sunset Lake. The 200 acres of forest serves as a teaching and education tool for people of all ages. Schools from around the state come to CWES, during the school year, to be taught environmental education by pointers in the environmental education and interpretation practicum. Over the summer, weekly summer camps are held at the field station for youth, so if you're interested in becoming a camp counselor, you should definitely consider checking out CWES!
Even though CWES isn't open to the public for recreation, Sunset Lake is. There is a boat launch, a big sandy beach and plenty of shoreline to be explored. If you're lucky, you might even see a bald eagle! Just keep away from the loon nest.
Schmeeckle Reserve
Schmeeckle Reserve is another field station of UWSP. The 280 acres serves not only as a community recreation area, but also as a classroom. Its proximity to campus allows students to gain hands-on experience in their classes without even leaving Stevens Point. Summer field experience is also offered at Schmeeckle Reserve for those that want to stay near the Stevens Point area over the summer.
During the academic year, Schmeeckle Reserve hosts events open to the public. Most of them are hosted  by practicum students in the environmental education and interpretation program. Practicum students present educational programs on an array of topics, from controlled burns to sandhill cranes. The Candlelight Hike is the biggest event held at Schmeeckle Reserve. In October, pumpkins line the trails and  in May, flora begins to peek out from under the mud. There are many fun activities at this event including games, skits and crafts—plus, it's free!
Lake Joanis is a 24 acre lake nestled in Schmeeckle Reserve and has a trail surrounding it for kayaking and canoeing. For those that couldn't fit a kayak or canoe in their dorm room, UWSP Outdoor Rentals has you covered. There is no fishing allowed, so leave your poles behind.
Besides the trail around Lake Joanis, Schmeeckle Reserve is home to many other trails that explore the different ecosystems. There is a lot of wildlife living in the reserve, so if you're fortunate you might spot a few on a hike!
Treehaven
Treehaven is the largest center in the U.S. that provides education and training for current and future natural resource managers.  It's located an hour and 20 minutes north of Stevens Point, and sits just outside of Rhinelander. Treehaven spans over 1,400 acres and is home to a plethora of wildlife including fish, osprey, wolves, black bears and more.
There are miles of trails on the property and Dragonfly Pond is a great place to fish and canoe. The Wisconsin River and surrounding lakes are also great places to canoe and fish. Canoeing equipment can be rented for free by those participating in summer field experience. Watch out for the leeches in Dragonfly Pond though, there are a lot of them!
This facility is not open to the public and is only used for summer field experiences, workshops, conferences and community events.
The three field stations of UWSP serve as key teaching and learning tools for not only CNR students, but people of all ages. They allow hands-on experience in all CNR programs and serve as research stations for both students and faculty. To learn more about any of the field stations, check out the homepage of the CNR.