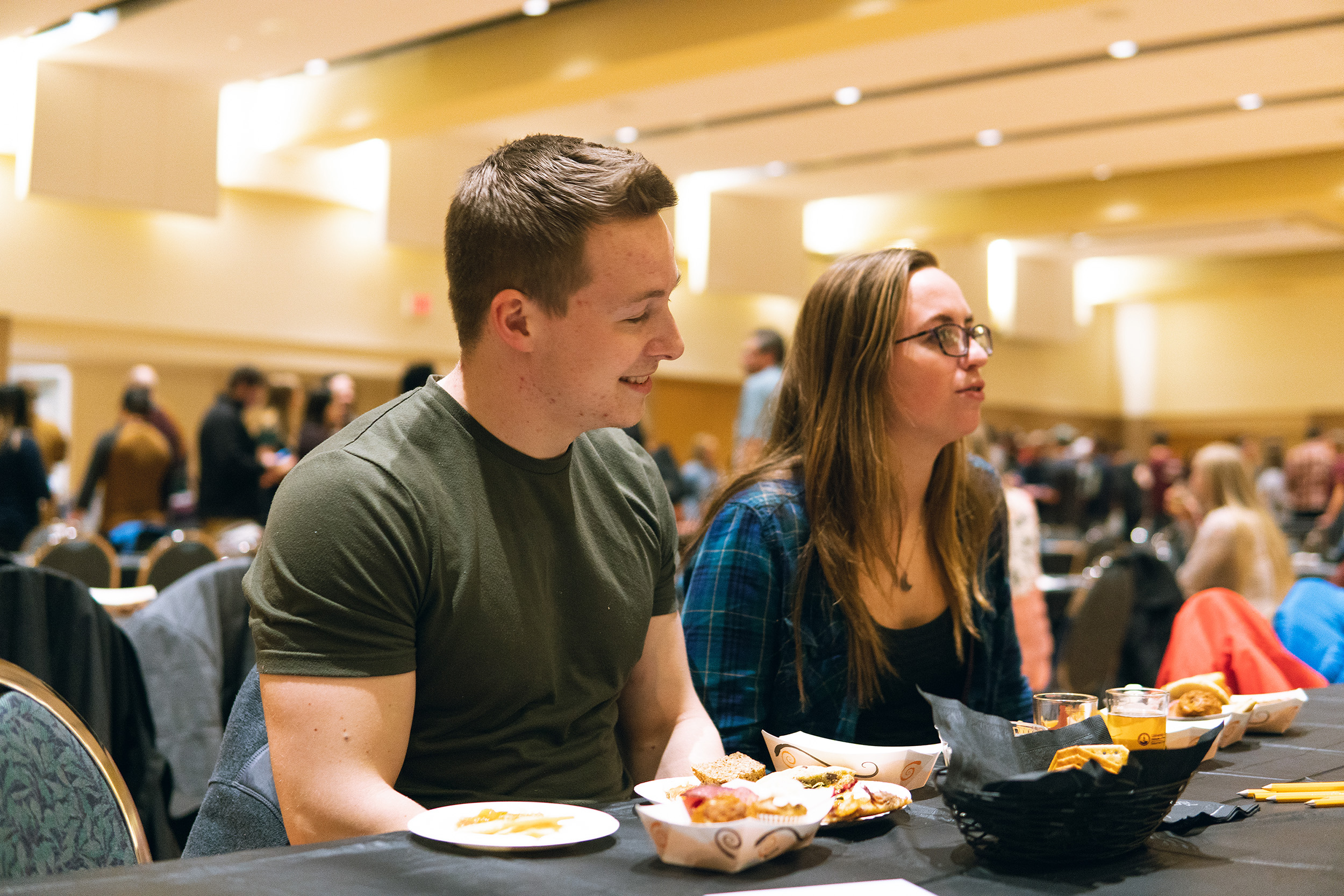 Congratulations, you made it through the semester! The snow is finally gone and the sun is fighting its way through to greet us with summer vacation.
Another year has gone by, which means the end of some of our favorite events and opportunities.
What better way to end the semester than to hear from the students who attended these events. We asked a handful of students about their experience and opportunities they gained from what Division of Student Affairs offered through the University Centers. Besides, I feel it important to highlight your experience as a pointer!
University Centers offers a handful of events throughout each semester. Centertainment Productions provides us with concerts, movies, crafts and comedians! Campus Activity and Student Engagement (CASE) presents us with volunteer and job opportunities! Fitness and Recreation bestows us with group fitness classes and special events! The Basement Brewhaus gives us open mic nights! Wow! That's a lot! What a semester!
Here are some student highlights of the spring 2019 semester:
Freshman Emily Manning's experience working with the Basement Brewhaus has inspired her to not be closed off to job opportunities.
Freshman Litzy Baltierrez-Romero loved the Centertainment Productions events. "My favorite events were the concerts and movie because I enjoy music a lot, and when it came to the movies – because I have not heard about the movie before or I heard about it before but never got the chance to see it," Romero said.
Sophomore Bridgette Cyboran attended the Zumba event outdoors by Group Fitness and Student Health Services. When asked why this was her favorite event, besides the free food, she said, "I love fitness, so this was a great opportunity to spend time with others, have fun and enjoy the outdoors while getting a FREE workout in."
Junior Jessie Garland had fun at the Basement Brewhaus'  Taste of Wisconsin event. "Going to Taste of Wisconsin was definitely a highlight of this semester! I really enjoyed learning more about local restaurants, bakeries and breweries, and it made me feel more connected to this area. This was a fun event to attend with friends and you get to keep a souvenir glass," Garland said.
Graduating senior Jasmin Pulchinski says goodbye to the Univeristy of Wisconsin Stevens Point by sharing her experience of attending one of centertainment's movies. "Going to the movie "Crazy Rich Asians" was one of the highlights of my semester. Being able to go with a group of friends and collectively laugh off the stress of the semester, while also making memories was the best," Pulchinski said.
Graduating senior Hope Dymond really enjoyed the Basement Brewhaus canvas painting and wine event. "I love being creative, so the ones where I could create something was really fun! I also made a plant at one of them I believe as well! Canvas painting was a ball," Dymond said.
What were your highlights of the semester? Reminisce over fun memories and comment your favorites below! Have a great summer pointers!