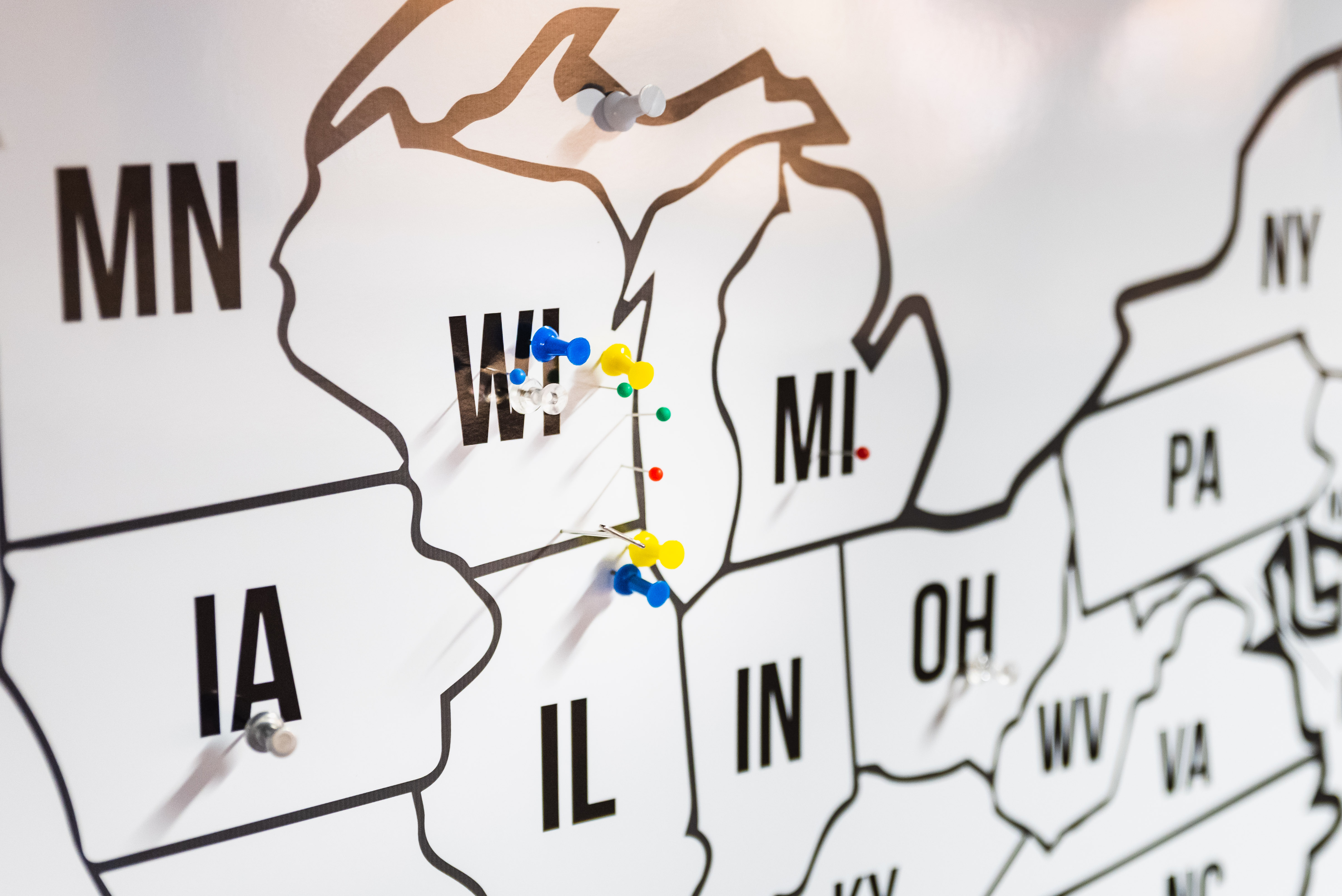 Summer has officially started! We're in full swing for the summer festivities at the University Centers (UC) and are preparing for some exciting changes that will take place in the fall.
UW-Stevens Point's annual summer festivity, that we've all had the privilege to be a part of, is student transition, advising and registration (STAR). Incoming students are beginning their journey as Pointers as they enter the Dreyfus University Center (DUC) to receive all of the information needed to start their college career. The UC marketing team created a fun activity the new students can participate in to make it even more fun.
Throughout the day, students are able to "pin where they're from" on the Wisconsin county map, world map and U.S. map. The interactive maps are located in the concourse, giving students the opportunity to participate as soon as they walk in while heading to get their PointCard.
Speaking of PointCard! We're super stoked for the incoming freshman to be the first to receive the new PointCard design. Say goodbye to the old and hello to the new because things are getting interesting around here!
The Strength Fitness Center is no more and the Champions Hall Fitness Center is officially a go! Yup, the only thing that's changed is the name, so no worries! If you breathe to lift, the Champions Hall Fitness Center (formally the Strength Fitness Center) will be in the same spot prior to you leaving for summer vacation!
The Cardio Center in the Allen Center has officially changed its name. It's now the Allen Fitness Center. The university thought a name change would better represent it being a complete fitness facility with both strength and cardio equipment!
Lastly, the University Store is being outsourced. If you're confused about the whole switcheroo, no fear! I got the information for you! Here's the short, straight to the point run down—the University Store (formerly the University Store & Text Rental) is being taken over by Barnes & Noble College.
So, what does that mean for us students? Nothing. Barnes & Noble College will run the store and bring in new brands, but other than that nothing has really changed. Text Rental still belongs to the university so text books will continue to be rented out.
To learn more about the University Centers news and updates check out our Facebook page: https://www.facebook.com/UWSPUniversityCenters/