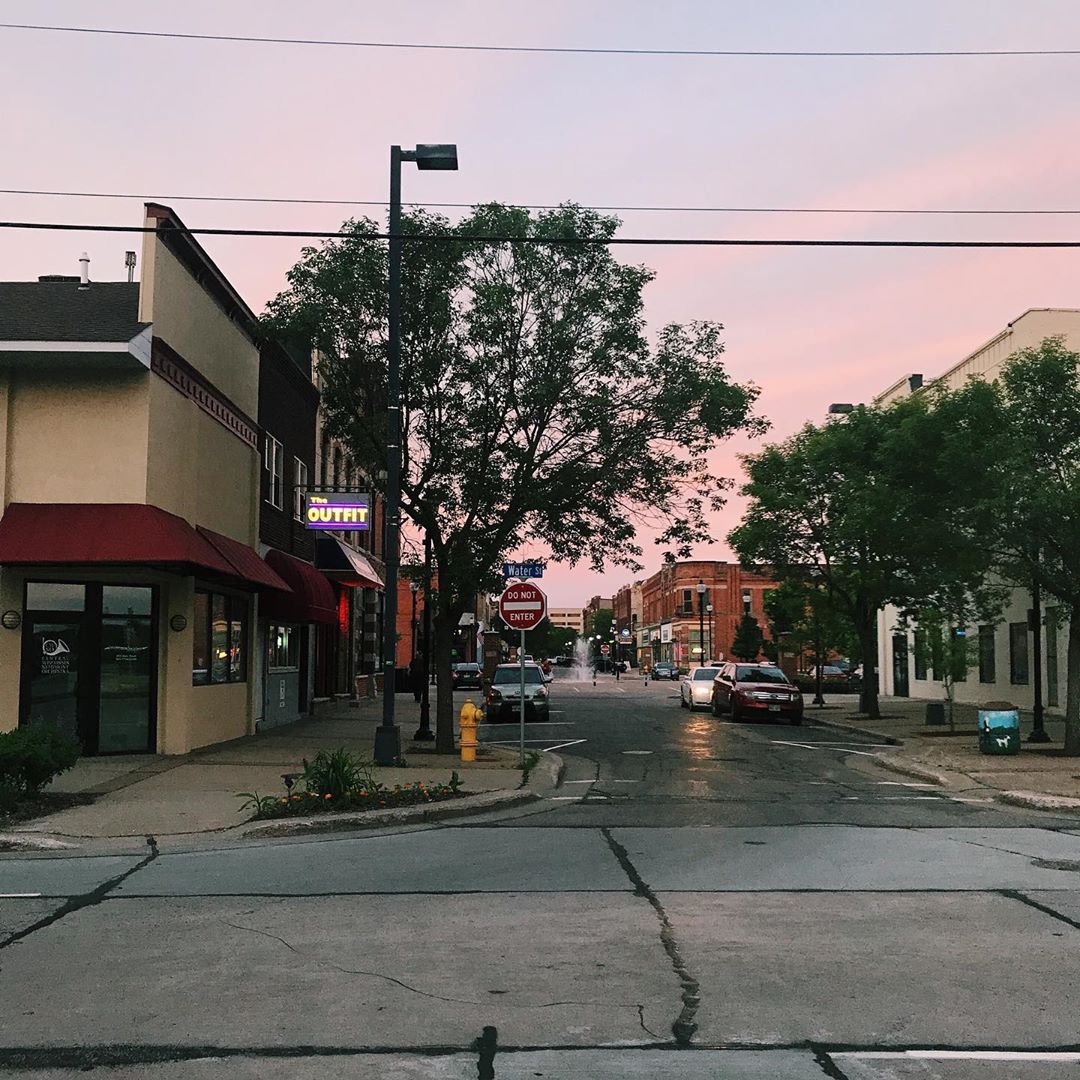 ?: @alyssamvrie (on Instagram)
Hey Pointers! Happy summer! I'm excited to bring you this blog about fun summer activities you can do in Stevens Point. I was born and raised here in Stevens Point, so here are a few of my favorite things.
Belts' Soft Serve
This is by far my favorite spot in Stevens Point. The shop has been around since 1981, serving the community their delicious ice cream. I love Belts' because their ice cream is soft serve—just add their cookie dough and you have a fantastic combination.
July Events
From July 4-6, Stevens Point hosts Riverfront Rendezvous.  This event features fireworks, bands, food and fun events throughout the day! In Plover, Celebrate Plover is happening on July 27. At this event, local business owners and individuals come together to celebrate Plover and the surrounding areas. Enjoy food, drinks, youth activities, fireworks and more!
Lake Living
Take advantage of all the lakes in the Stevens Point area. We only get a few months of summer, so it's time to hit the water. The lakes are always beautiful and they bring some fantastic sunsets and sunrises—and don't forget about boating and fishing!
Green Circle Trail
Do you like hiking and biking? The Green Circle Trail may be the perfect summer activity for you! It's a 27-mile trail through the Stevens Point area and connects to many other trails. The trails take you through forests and parks, over wetlands and along rivers. They follow the scenic Wisconsin and Plover Rivers, which are a part of Stevens Point's lumber-making pioneer history.
The Stevens Point Farmers Market is the best. As a family and consumer sciences education major, I am into clean and healthy eating so this is the perfect place to get your produce. Located in downtown Stevens Point, the market runs outside through the summer and will move indoors during the winter months. Vendors sell from set up at 6:30 a.m. and sell until to 5 p.m. on Saturdays, and 3 p.m.-7 p.m. on Mondays, or until they run out (usually at 2:30 p.m.).  They sell everything from tomatoes, strawberries, honey, baked goods, egg rolls and more!
Area Parks
Iverson, Sculpture, Mead, and Georke parks are some examples of parks in the Stevens Point area, each special in their own ways.  Iverson happens to be Stevens Point's oldest and largest park, offering sled hills, a baseball diamond and more.  The other three parks offer various other things such as sculptures and the Wisconsin River.
Volunteer
I have worked for several non-profit companies before and let me tell you, they always need volunteers. Be sure to check out the Boys and Girls Club of Portage County, the Humane Society of Portage County and United Way. The Boys and Girls Club of Portage County is a great opportunity to help and work with kids and the Humane Society of Portage County gives you hands-on experience working with animals. What a great way to send your summer!
I hope you have the chance to try one of these activities and have have a fun rest of your summer Pointers!