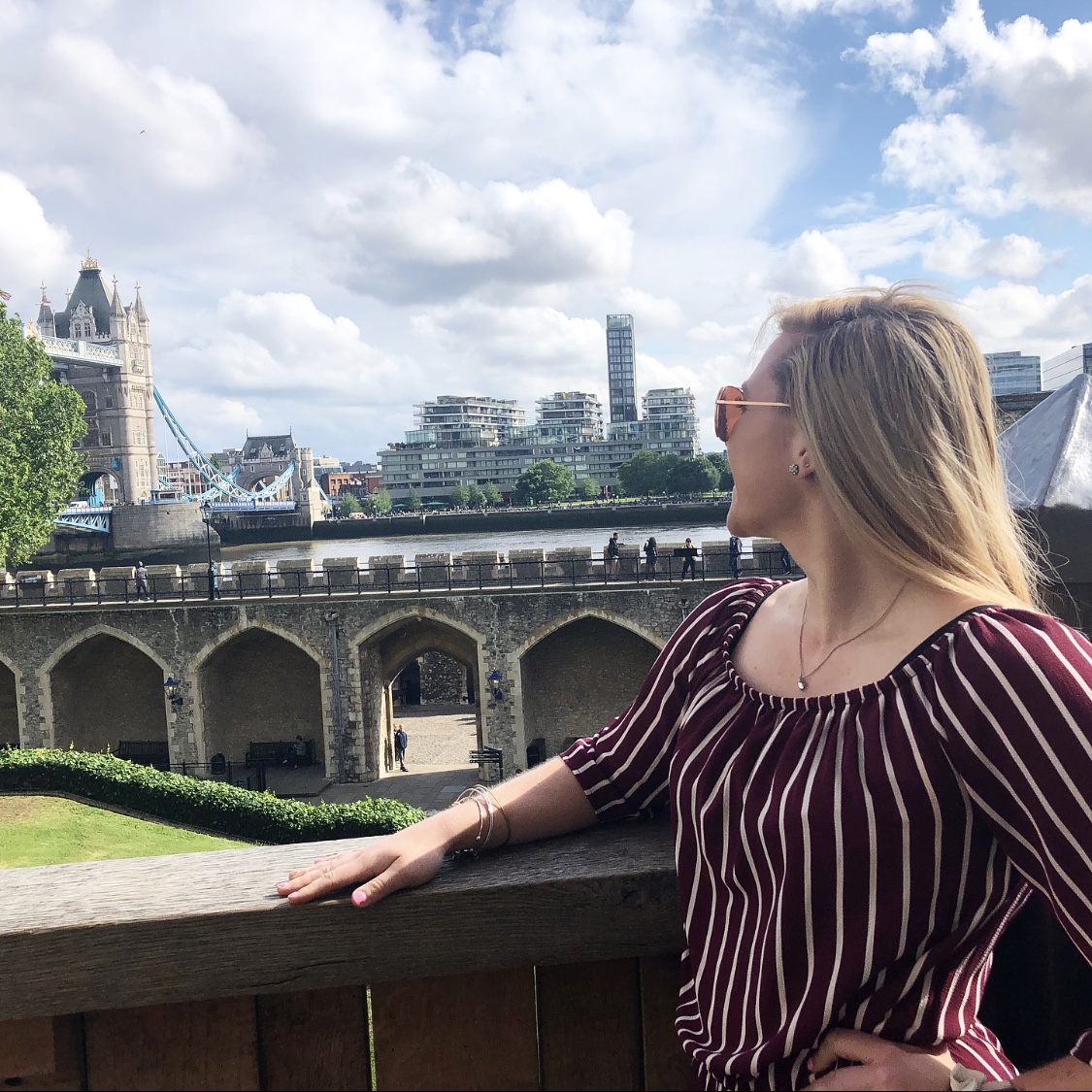 The college experience is special, so take every opportunity you can to make it the best time of your life. One of my greatest adventures is studying abroad. If you're reading this and have been thinking about it, let me tell you how incredible it is.
This past June, I was very fortunate to study theatre in the heart of where it started, London. There were 20 students in our group, which included our professor and his wife. We had a whole itinerary filled with classes by excellent theatre professors, workshops with talented actors/actresses, networking events and shows!
I have always wanted to go to London since I was in middle school. I thought it was one of the coolest places in the world. Once I got my acceptance letter from the Office of International Education, I couldn't stop smiling and freaking out. My dreams were coming true. I could go on and on about what I did and how it impacted my life. That probably sounded super cheesy, but if you ask anyone who studied abroad, they will say the same thing.
This trip counted towards my theatre major and for three upper level credits. Although we had to fulfill our requirements for the class, our professor gave us free time to explore the city and take trips to neighboring cities and countries as well.
I was able to visit Paris, France and Barcelona, Spain, with a group of friends over our free weekend and that was an adventure! Not knowing their languages very well, helps you figure out other ways to communicate and adapt in other countries. It's a great skill to work on and you can also learn a lot about yourself and the pros and cons of traveling. There is always a map, translator or another tourist who is willing to help! That's one of the many amazing parts of visiting another country. Digging into their culture. People are so willing to go out of their way for you.
Even though I was going on a trip with people from my major, I still didn't know everyone. We had a handful of meetings to go over our schedule, meet each other and plan our own trips too. My professor emphasized inclusiveness and getting out of your comfort zone. A big trip like this really allowed me to became close with so many new people. I guarantee that at first you may not know anyone, but after taking a trip together, you will create friendships. You are all here to learn, have fun and experience this together!
How can you afford to study abroad? There are grants and scholarships you can apply for and of course financial aid. Do a fundraiser or encourage friends and family to donate to an experience you may never have the chance to go on again.
Our university offers so many incredible places to go to. I had friends who went to China, Japan, Australia, Greece and Luxembourg to name a few. There are different terms you can choose from, like during the semester, or going over winter and summer break. You pick the location and see what term it's offered!
Everyone should at least consider studying abroad. There is something for everyone and all of the locations are so unique. It's definitely worth your money for an incredible experience that this is only offered during the best time of your life, the college years.
You can check out the Office of International Education in DUC 203. An appointment is recommended but walks in welcomed on Wednesdays from 1-4 p.m. Take 10 minutes out of your day to stop by and learn about what program is best for you!