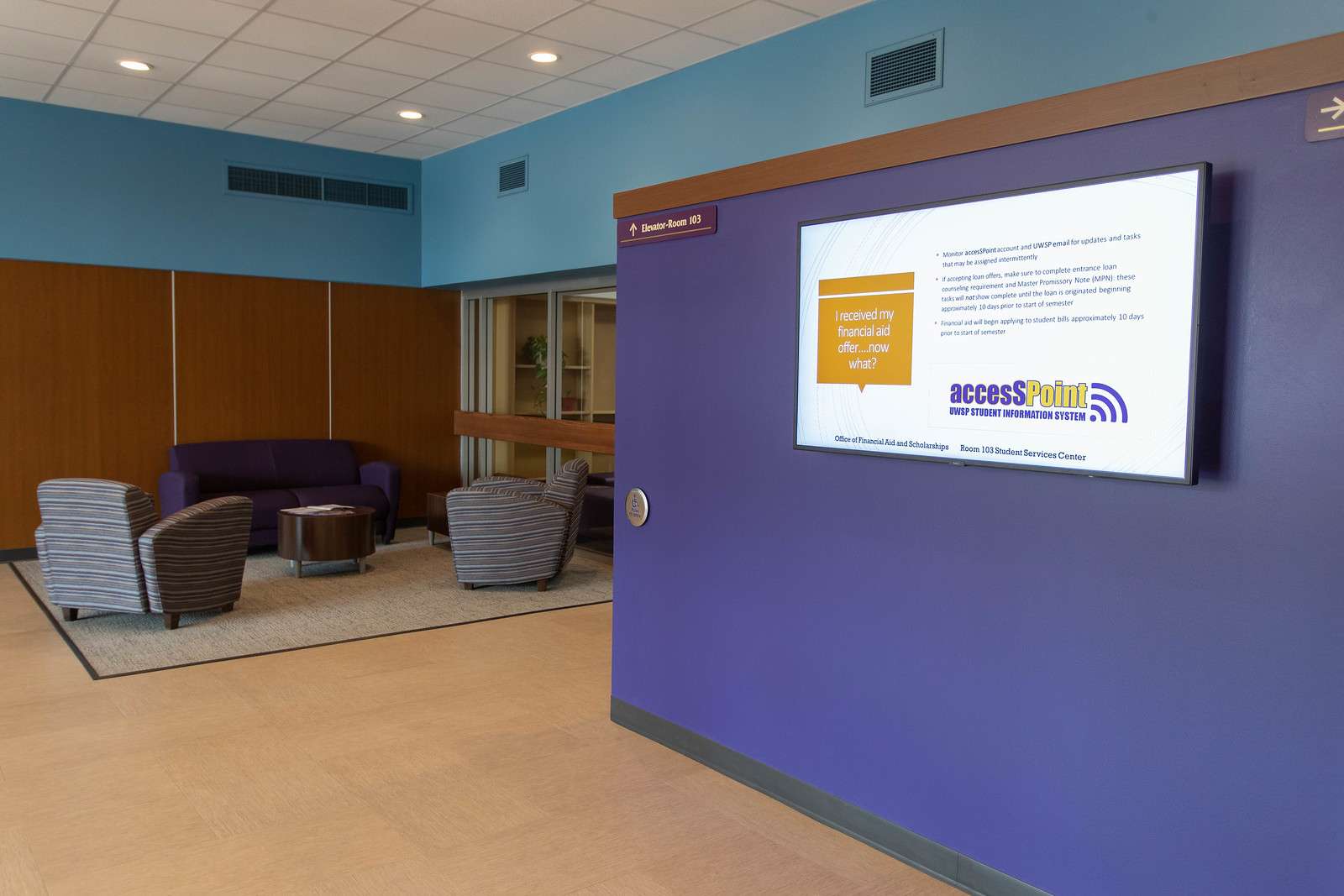 By: Brie Atwater
Scholarships can often be a confusing subject. Where do I apply? What do I apply for? What do I qualify for? I am here to guide you through this scholarship application process so you can enjoy that big turkey dinner, stress-free, and with the settling thought that you did all you could to set yourself up for success!
First and foremost, there are many different types of scholarships. Those that pertain to your major (don't worry, those of you who are undecided, there are an abundance of others available as well!), those that are for first-year/transfer students, and those that require a paper written on a certain subject, as well as many others! Just keep searching and you are likely to find one that applies to you!
Many scholarships are offered through UW-Stevens Point and information on them is located on the Office of Financial Aid and Scholarships webpage. There, you will find a scholarship directory listed by major/department specific scholarships. This page is user friendly as they lay all the tools for success right in front of you! Here are just a few of the scholarships offered:
1.) Non-Traditional Undergraduate Student Scholarships. These scholarships are awarded to non-traditional, undergraduate students that are not connected to one field of study. The main one is the "Be all the Things" scholarship that is awarded to non-traditional female students who are a resident of Portage County. The deadline is December 13th for this scholarship, see now if you qualify!
2.) Undecided for a major yet? Don't fret, there is a scholarship for you too! The Student Government Association and US Bank offers multiple scholarships for any major for all continuing UWSP students in the spring semester. The application process opens sometime in the beginning of the spring semester, so be sure to check back for the new 2020 application so you don't miss out on this great opportunity!
3.) Local and National Scholarships. There are scholarships granted by cities in Wisconsin, as well as by counties. There are also national websites you can visit that include, to name a few: Fastweb, BigFuture-CollegeBoard, careeronestop, Peterson's, and my personal favorite, Niche! It's safe and better yet, it's free! They give you a wide variety of different scholarships you can apply for, from writing a review of your school, to writing about duct tape! It's also very important to try and get involved during your time here at UWSP. For instance, because I am a member of the music fraternity, Delta Omicron, I am qualified to receive a Delta Omicron-specific scholarship. The more involved you get, the more options you will have when it comes to scholarships!
It doesn't take long to fill these applications out, and in the end, what have you got to lose? It's free money after all! Take time to fill these scholarships out, and the benefits you can obtain will ultimately be worth every minute spent!