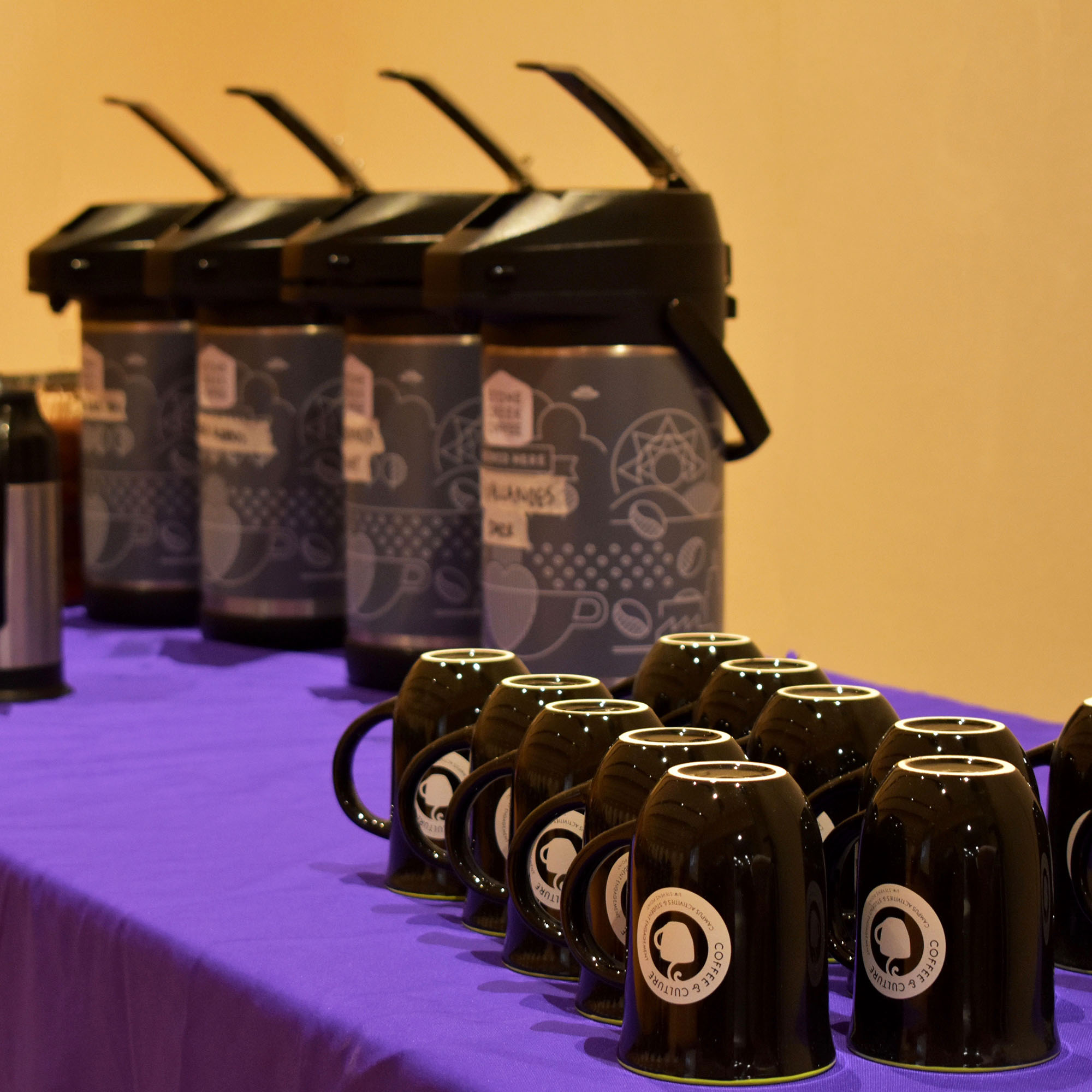 By: Jessie Garland
Expand your cultural horizons, enjoy some coffee or tea and get a FREE mug when you attend Coffee and Culture at UW-Stevens Point.
Coffee and Culture is a series of recurring events each semester put on by Campus Activities and Student Engagement (CASE) that focuses on different important cultural issues. Each event is designed to engage everyone in attendance and promote open dialogues and discussions between the presenters and the audience.
Coffee and Culture has tackled topics on everything from race, gender bias, disabilities and sexual orientations, to mental health, religion, poverty and other current cultural issues. When asked what her favorite part of Coffee and Culture was, UWSP sociology major and Coffee and Culture Intern Kylie Kirkeeng said, "I love seeing students open up, interact and learn about what are often considered taboo subjects."
The last Coffee and Culture of the 2019 fall semester was titled, "Cinderella Goes to College" and focused on the struggles of growing up below the poverty line and getting into college. Participants heard shocking statistics and first-hand experiences of privilege and classism from presenters—and fellow UWSP students—Sam and Wyatt. Sylf A. Bustamante, the Gender & Sexuality Resource Center Coordinator, also made a guest appearance and discussed the cycle of poverty. This created a nice dialog and food for thought for all the attendees.
A big part of college is pushing yourself out of your comfort zone and learning new things, and Coffee and Culture helps you do just that in a safe, positive, inclusive environment right here on campus. So, don't miss out. Be sure to check out the three awesome Coffee and Culture events planned for next semester! Mark your calendars for spring 2020 Coffee and Culture:
Monday, Feb. 10 at 6 p.m.
Wednesday, March 11 at 6 p.m.
Wednesday, April 15 at 6 p.m. 
And be sure to follow CASE (@UWSPCASE) on social media to get updates on the Coffee and Culture topics for next semester, as well as details on the many other awesome events they put on!