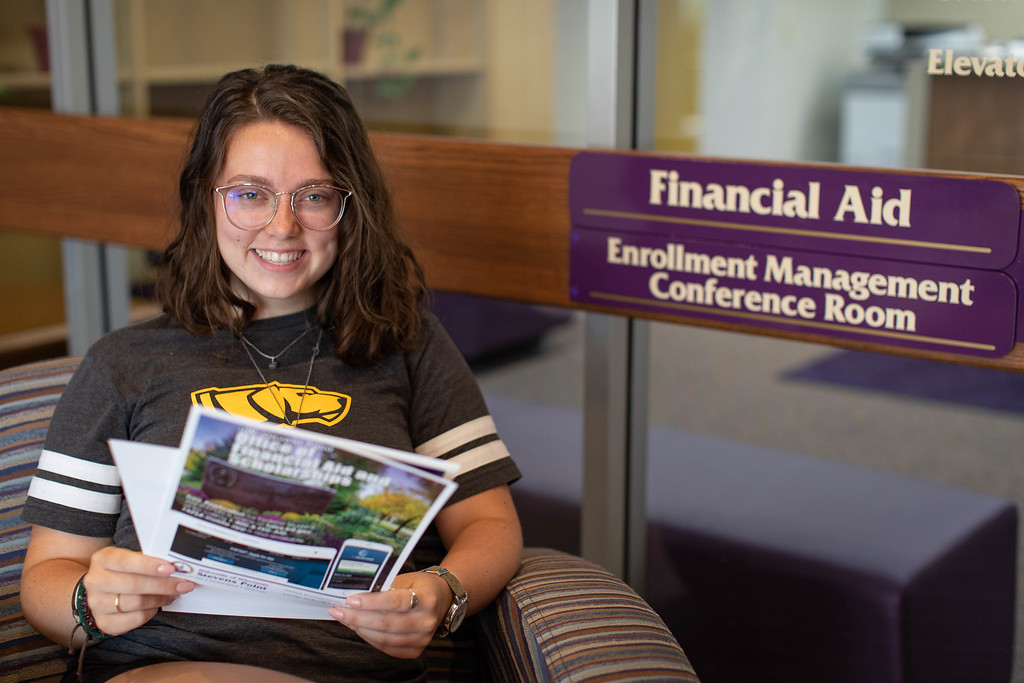 By: Brie Atwater
Hey, Pointers! Fees and monthly costs can make for a stressful semester. Here are some helpful ways to alleviate that stress and make breaking into 2020 as sustainable for you as possible:
Budgeting is key!
If you're anything like me, having this word in your vocabulary can be a bit of a struggle. I have been lucky to find ways to make this word a lot less scary and I'm excited to share them with you!
Money Planner:
A great way to get started through your journey of budgeting is by making a money planner. A money planner will help you track your income and expenses. Next, you're going to want to set your income baseline. Consider the following: How much can I afford to spend? Add up the following:
Employment
Money you've saved for college
Family contributions
Scholarships, grants, and gifts
= Total
*Never include a credit product as a form of income.
Next, you're going to want to figure out all your expenses. There are many ways that you can go about this, but here are three of the easiest ways to figure this out:
Looking Back- where have a large sum of your expenses been going towards?
Looking Forward

Budget for fixed expenses:

Rent
Internet Dues
Car Payment
Child Care
Phone Bill

Variable or Unexpected Expenses:

Groceries
Utility/Electric Bills

Use Your Money Journal!
Using a money journal has helped me reach many financial goals that I never thought was possible. Again, budgeting has been a struggling concept for me, as I tend to have more expenses than I do income, which has put me at a level of unsustainability.
A money journal can be a spiral notebook, spreadsheet, or any online tool, whichever you would prefer. Personally, I prefer pen and paper because it helps me to remember when I write things down as opposed to typing, but that's not the case for everyone.
Here's just an example of what a money journal looks like when you categorize your income and expenses:
| | | |
| --- | --- | --- |
| | Income | Expenses |
| Item | Work | Family | Scholarships/Grants | Rent | Groceries | School (Not Tuition) | Fun Money |
| | $458 | $50 | $1,200 | $372 | $65 | $1,000 | $25 |
| Total: | $1,708 | $1,462 |
You can organize income by as many groups as you'd like. In the example above, the items that listed is work, family contributions, as well as scholarships/grants. The same concept is applicable for expenses, you can group it into as many ways as you would like. The ones listed are rent, groceries, school and coffee/shopping. The goal is to always make sure that your income exceeds your expenses. More expenses than income is unsustainable. Budgeting wisely will help.
The reason why a money journal is so vital, is because you may not even know you're overspending unless you are tracking. Here are a few ways to remember to stay on top of your financial tracking:
Tell a friend you are budgeting
Set reminders on your calendar
Make it a part of your evening routine (as you would brush your teeth, wash your face, etc.)
Pick an hour each week where you check in with your budget
Utilize apps to help you stay on top of things. (According to the Pew Research Center of internet and technology, 81% of Americans own a smartphone. Having an app handy that'll help with your budgeting can increase your odds of being successful in your budgeting.)
First, check in with your own lender first. The main app that I like to reference when it comes to budgeting, is my very own U.S Bank app. They do all the organizing for you with no possible way to beat around the bush. Ultimately, using the built-in budgeting system in my bank's app was what pushed me to be more careful with my money. Another app that I have had a lot of success with is Fudget: Budget Planner Tracker. They help you make better judgement when it comes to deciding on making a purchase and will tell you if you have the funds within your budget to purchase the item.
Ultimately, the only one who can truly stay on top of their financials is you! Welcome to the real world that adulting can be. However, utilizing these tips and tools can have you acing this whole "adulting" thing!