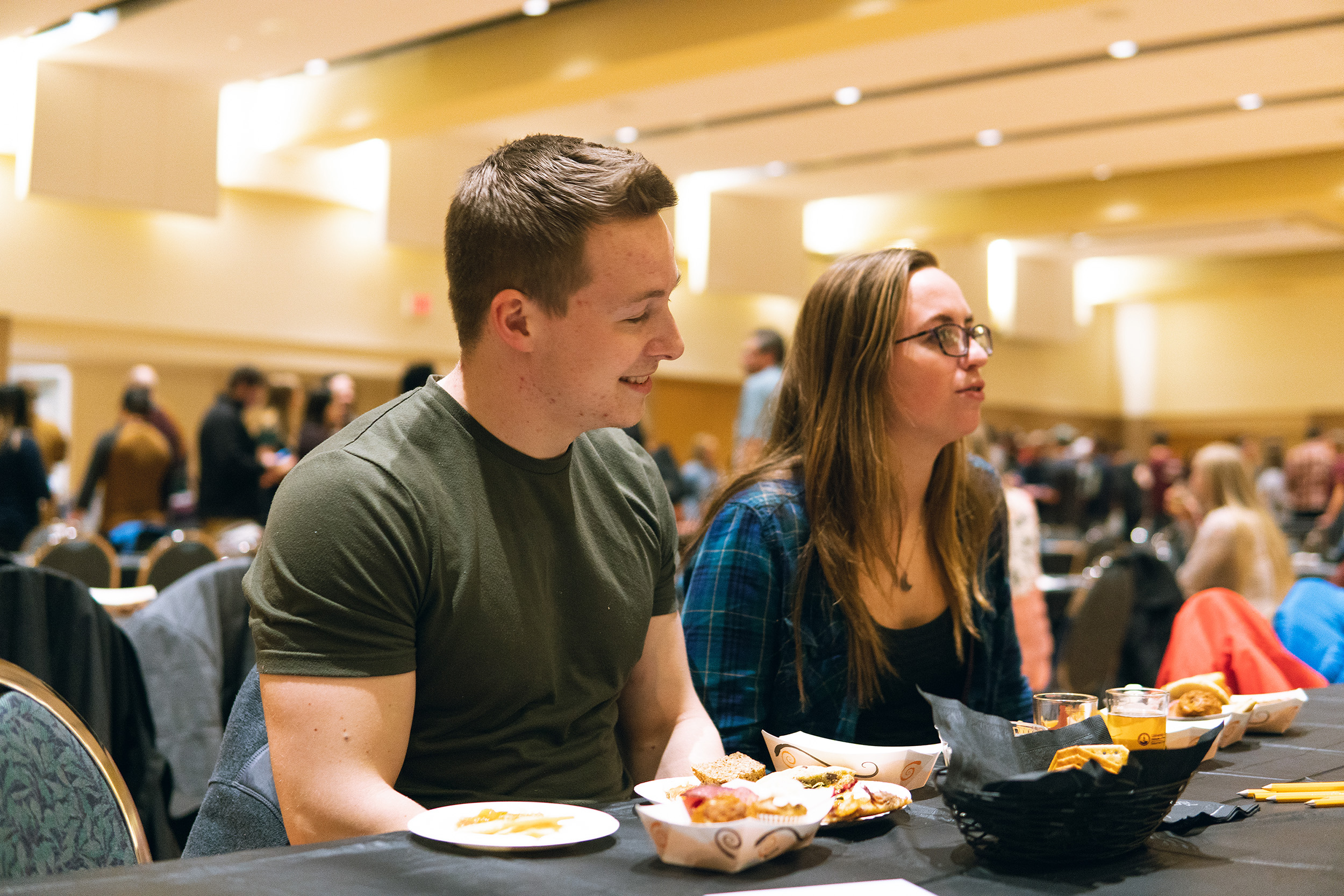 Don't let the cold weather get you down this semester and jump into getting involved! Here's a list of things happening the rest of February:
Magician Bill Cook: Grab your friends for a night of laughter, confusion, and astonishment! – Feb. 20 at 8 p.m. in The Encore, Dreyfus University Center (DUC).
Frozen 2 (Movie): Let the homework and stress go and take a break to watch Elsa and friends go on another adventure. – Feb. 21 at 6:30 p.m. and 9:30 p.m. in The Theater, DUC.
Bottle Cap Craft Night: This is for those who like to participate in hands-on activities. Crafts include making bottle cap keychains, jewelry and more! Supplies included but limited. – Feb. 22 at 7 p.m. in The Encore, DUC.
General Trivia: Back at it again with the trivia! Assemble a team and make your way to trivia night. – Feb. 25 at 7:30 p.m. in the Basement Brewhaus, DUC.
Comedian Reggie Conquest: He has written for the TV show "Impractical Jokers" and preformed for FuseTV's "Stand up and Deliver." This is an event you won't want to miss. – Feb. 26 at 7 p.m. in The Encore, DUC.
Phillip-Michael Scales: A Chicago soul-funk musician ready to provide UW-Stevens Point (UWSP) with a good time. – Feb. 28 at 8 p.m. in The Encore, DUC.
Taste of Wisconsin: This annual event is bringing a variety of vendors from all over Wisconsin for you to try beverages and food! It's $22 with UWSP student ID and $27 for non-students. There is a $5 price increase at the door. Tickets are available at https://ow.ly/HeJJ50yqEX7 or in the DUC. – Feb. 28 from 7-10 p.m. in the Laird Room, DUC.
Sustainable Saturdays: Volunteer to learn about local food at Central Rivers Farmshed. Room for 14 volunteers so RSVP on SPIN today! – Feb. 29 from 10-12 p.m.
Events with no information may be missing from this list, so keep an eye out for other fun things around campus! Want to know more about events this semester? A list on March events is coming soon or check out the CASE SPIN page for events!