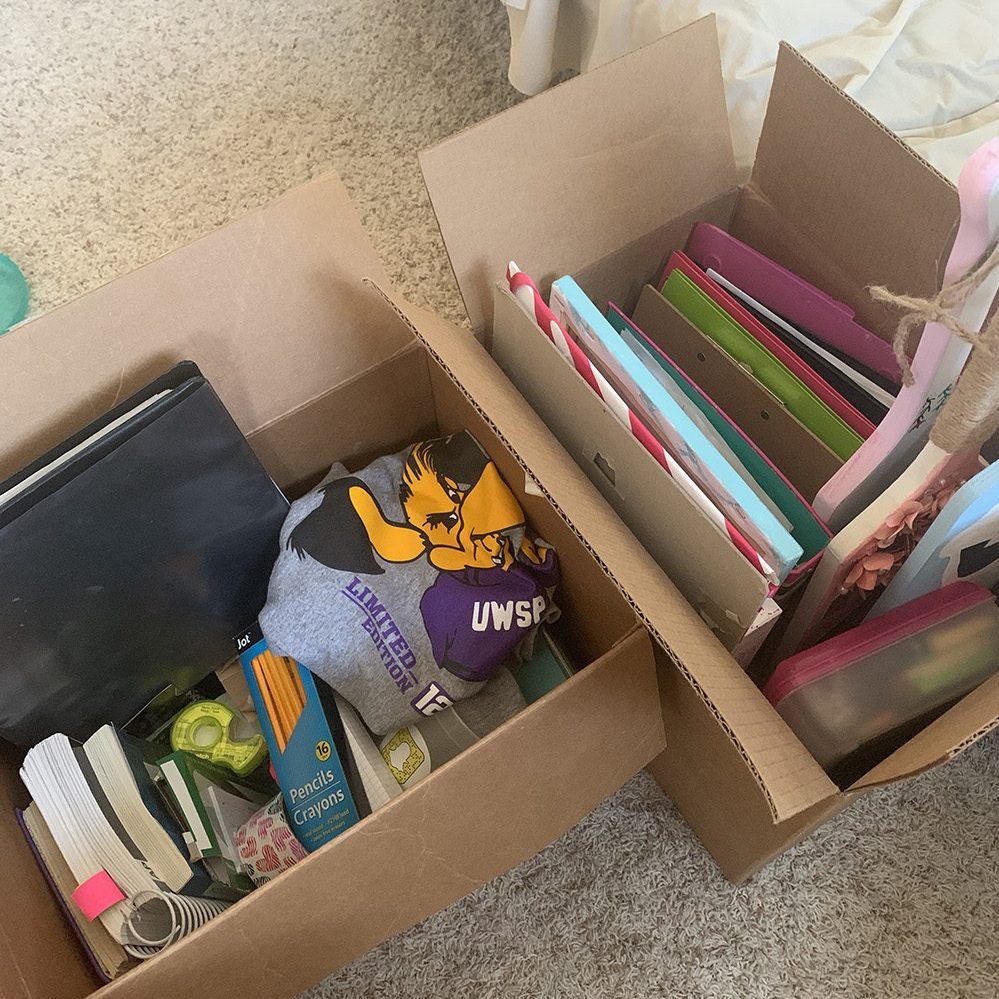 We're less than three weeks away from the start of the 2020-2021 school year, so that means it's time to start packing! There are so many things you could bring, but here is my list of the must-haves for your dorm room and classes.
Must-haves for your room:
1. Bed Risers
Here at UW-Stevens Point, you have the choice to loft your bed for an extra cost. If you want to elevate your bed, without going too high like a loft, then you can purchase your own bed risers. They are pegs that attached to your bed frame in order to heighten your bed. They give you just enough space to store things under your bed!
2. Lights
This spices up your rooms and shows off your personality! Many students love putting up fun string lights for extra homework light, without having to use the bright central light, and for a cool ambiance at night! It gives you enough light at night to put you in the zone to get your work done!
3. Shower Caddy
While living in the dorms, you'll have a community shower for men and women. You'll need your shampoo, conditioner, body wash, face wash and any other hygiene items. Instead of carrying it all down your hall, and dropping something every five seconds, use a shower caddy!
4. Fans
Living in Wisconsin, the weather can be unpredictable. The weather can be particularly hot in early fall and during spring. Most residential halls don't have AC, they only have heat. Having a personal fan by your desk or a giant one next to your window will definitely come in handy.
5. Command Strips/Hooks
Command strips and hooks are a must. People love decorating their dorm room to make it feel like home. Wall tape, command strips and hooks will help with putting up your lights, pictures, a canvas, tapestry or whatever you want on your wall!
Must-have for your classes:
1. Laptop
This is really more of a need. Professors have a lot of things listed on CANVAS and recommend certain online resources. By having a laptop, you can easily access information. Best Buy and Apple have some great going back to school deals and some even have an extra student discount or will throw in a pair of Beats! Since it's a larger purchase, make sure to do your research and choose one that's best for you!
2. Notebooks, folders, desk organizers and writing tools
Having a notebook is still common in college classes. Studies have shown that when someone writes something down, they remember it better. Even though all your resources and materials might be online, carrying a notebook with you is a good habit. You can make it fun by color coordinating your notebooks, folders and markers and desk organizer to stop on top of things.
Because of COVID-19, make sure you pack health and safety items. We want everyone to come back feeling comfortable in and out of the classroom. Here are a few things Residential Living recommends:
Extra cloth face coverings
Hand sanitizer
Thermometer
List of medications and allergies
List of important phone numbers
Cough drops
Tylenol
Tissues
Cough drops
Water bottle
I hope this list helps! Have a safe and successful semester, Pointers.