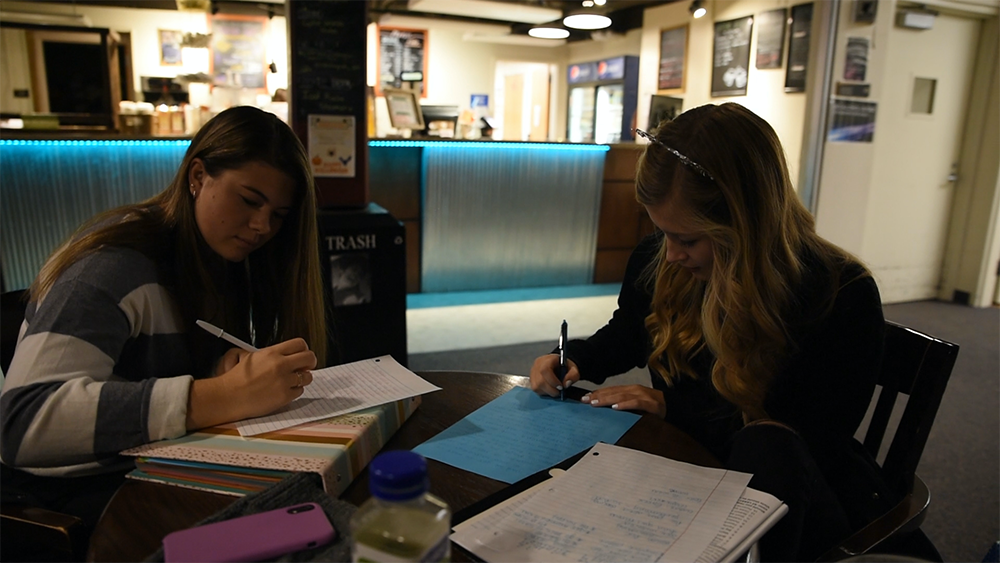 By: Crystal Bridges

Pointers! There are plenty of things to do and discover on campus. Even with COVID-19 shaking things up, it's easy to see that UW-Stevens Point has worked hard to make sure our lives on campus are still fun and fulfilling!

Here's a bucket list of experiences on campus to get you and your fellow Pointers out and enjoying some of the most iconic experiences that UWSP has to offer:
Grab a drink or snack from the Brewhaus in the DUC
The Brewhaus is one of my favorite places on campus because of the mood and laid-back atmosphere. The Brewhaus is located in the lowest level of the Dreyfus University Center and is open Monday through Friday 8 a.m.-10 p.m. and weekends from noon-10 p.m. It's my favorite place to grab my morning coffee made by our own talented student baristas or pick up a snack in between classes. There's also FREE billiards, darts, and tons of couches and comfy spaces to hang out, too.

Explore Schmeeckle Reserve
If you're in need of some fresh air, taking a walk or bike ride through Schmeeckle is a local favorite. There are multiple trails to take, which range from 0.2-1.5 miles each and flow into one another so you're able to customize your time outdoors and make it fit perfectly in your schedule. Pro tip: grab a drink from The Brewhaus or any of our coffee shops on campus to take on your walk, especially now that the leaves are starting to change color! Bask in those fall vibes and an Instagram-worthy background with the rest of us!
Explore Sculpture Park
If you're looking for something a little different to do outside, it's definitely worth taking the short walk or drive over to the Sculpture Park, located at 901 2nd St. N. There you will find sculptural installations from local and international sculpture artists as you meander through the winding trails. This isn't like visiting a museum—some sculptures are kinetic and interactive!

Get Your Gear From the University Store/Text Rental
Many of you may have already been to the University Store/Text Rental in the lower level of the DUC for your books, but have you wandered throughout the store yet?! With the new partnership with Barnes & Noble College, our Pointer gear is at its absolute best! Find your next favorite cozy sweatshirt, hat, and sweatpants down in the University Store today, or buy a keepsake to give to your friends and family back home! Plus, you can purchase school supplies like notebooks, writing utensils, planners and just about everything in-between.

Have an awesome (safe and socially distanced) October!
(I know, I know, we're hearing it everywhere… But let's all remember to hold ourselves and our friends accountable for safe social distancing! The more we set a good example and follow these guidelines, the faster we will be back to normal! We got this!)