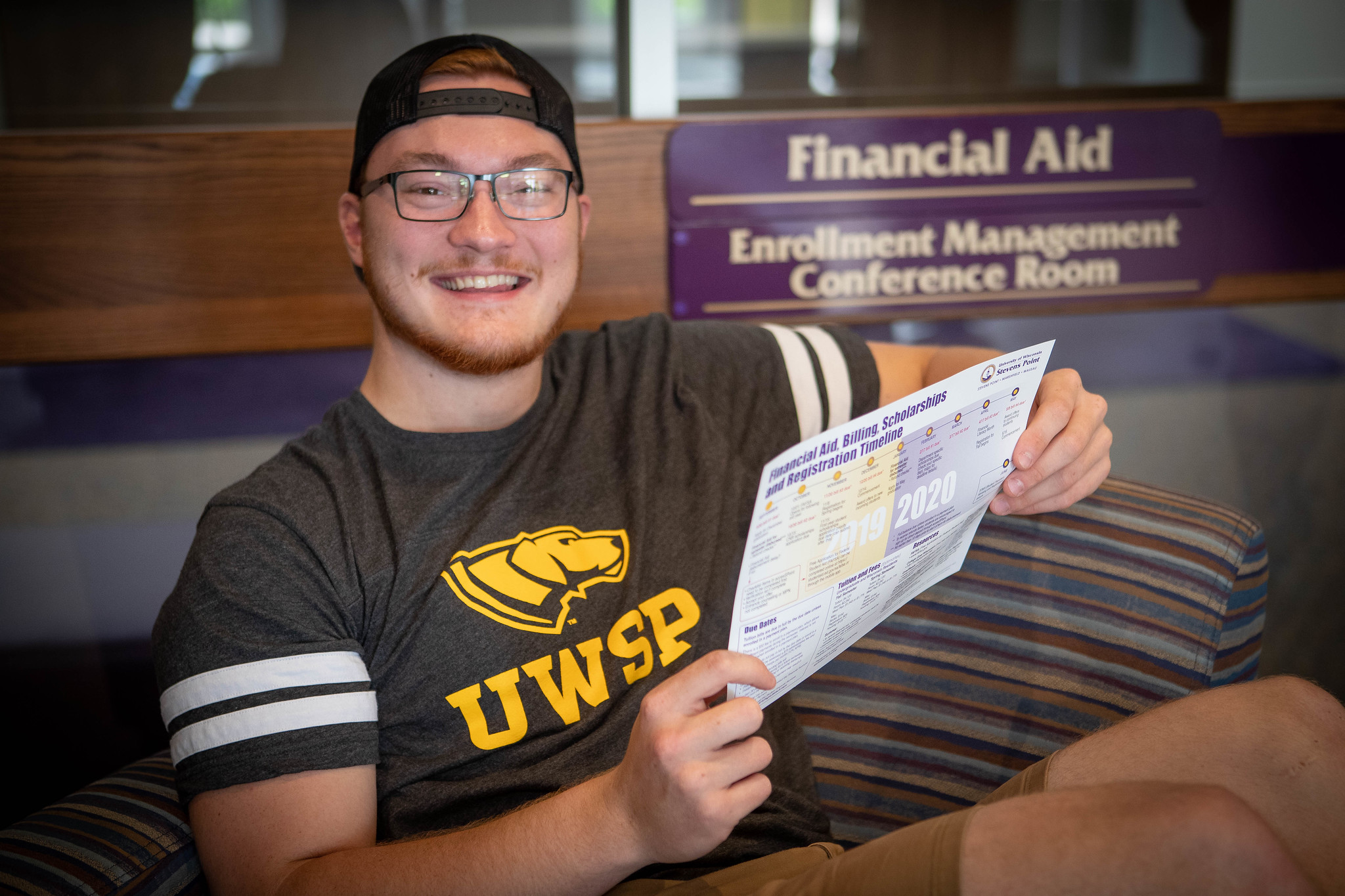 By: Dyllan Griepentrog
October is a very busy time for students. While I don't want to add more to your plate, I did want to talk about something important – the Free Application for Federal Student Aid (FAFSA).
The FAFSA became available to students on Oct. 1 for the next academic year.  Here are five tips for you to consider when completing your FAFSA:
When should I complete the FAFSA?
Complete your FAFSA as soon as you possibly can. Some funding for the FAFSA is limited and allocated on a first-come, first-serve basis. It's more beneficial for you to submit your application early and have the opportunity to receive as much aid as you are eligible for than it is to apply late and receive only a fraction of what you might have originally received.
I like to think of the FAFSA like a pie. The sooner you go grab a piece, the better your chances will be at snagging a massive, delicious slice. If you wait too long, your uncle will have eaten all of the good pieces and left you with the scraps.
What do I all need to complete the 2021-22 FAFSA?
When completing the FAFSA, you're going to want to have access to the following things:
Your FSA ID – If you don't already have one, make one! It's extremely easy and it's FREE!
Your Social Security Number – You can find your number on your social security card. If you can't find your card, contact the Social Security Administration.
Your Driver's License – You will need your driver's license number.
2019 Tax Records – Having your tax records is crucial. While the FAFSA has an IRS data retrieval tool, it doesn't always work for everyone. It's a good idea to have your tax documents available just in case.
For a 2021-22 FAFSA worksheet, click here. To obtain a check-list to assist you, click here.
How can you apply?
Accessing the FAFSA is a very easy process. Go to studentaid.gov. Did you know that you don't have to complete your FAFSA the day you start it? You are able to create a save key, which is an 8-digit password, that allows you to pick up where you left off and complete your application on your own time.
I'm not sure if I am eligible for need-based financial aid, should I still apply?
Regardless of whether you think you might be eligible for need-based financial aid or not, complete the FAFSA anyway. You might surprise yourself! Many people that I know often don't complete their FAFSA due to fears that they won't receive any assistance from the program. However, after encouraging them to apply, they realized that they did qualify and received quite a bit of assistance.
If you're second-guessing yourself – DON'T! You could be in a similar situation as my friends were!
I need help! What should I do?
If you are struggling to complete your FAFSA or have a million questions about the process, know that you aren't alone. There are probably thousands of students in the same boat as you. Luckily for you, the UWSP Office of Financial Aid and Scholarships has professional advisors that are able to assist you in completing the application and guide you through every step.
If you're still in high school, seek out the help of your high school guidance counselor. They should have resources and guidance to offer on this subject!
As college students, we often face stressors. Having to pay for college shouldn't have to be one of those stressors. Speaking from personal experience, the FAFSA has helped me significantly in being able to attend UWSP. In fact, had I not completed my FAFSA I probably would not have been able to attend and complete my degree. I encourage you to not let paying for college be a barrier in achieving your dreams. Complete the FAFSA, apply for scholarships and seek help when you need it!