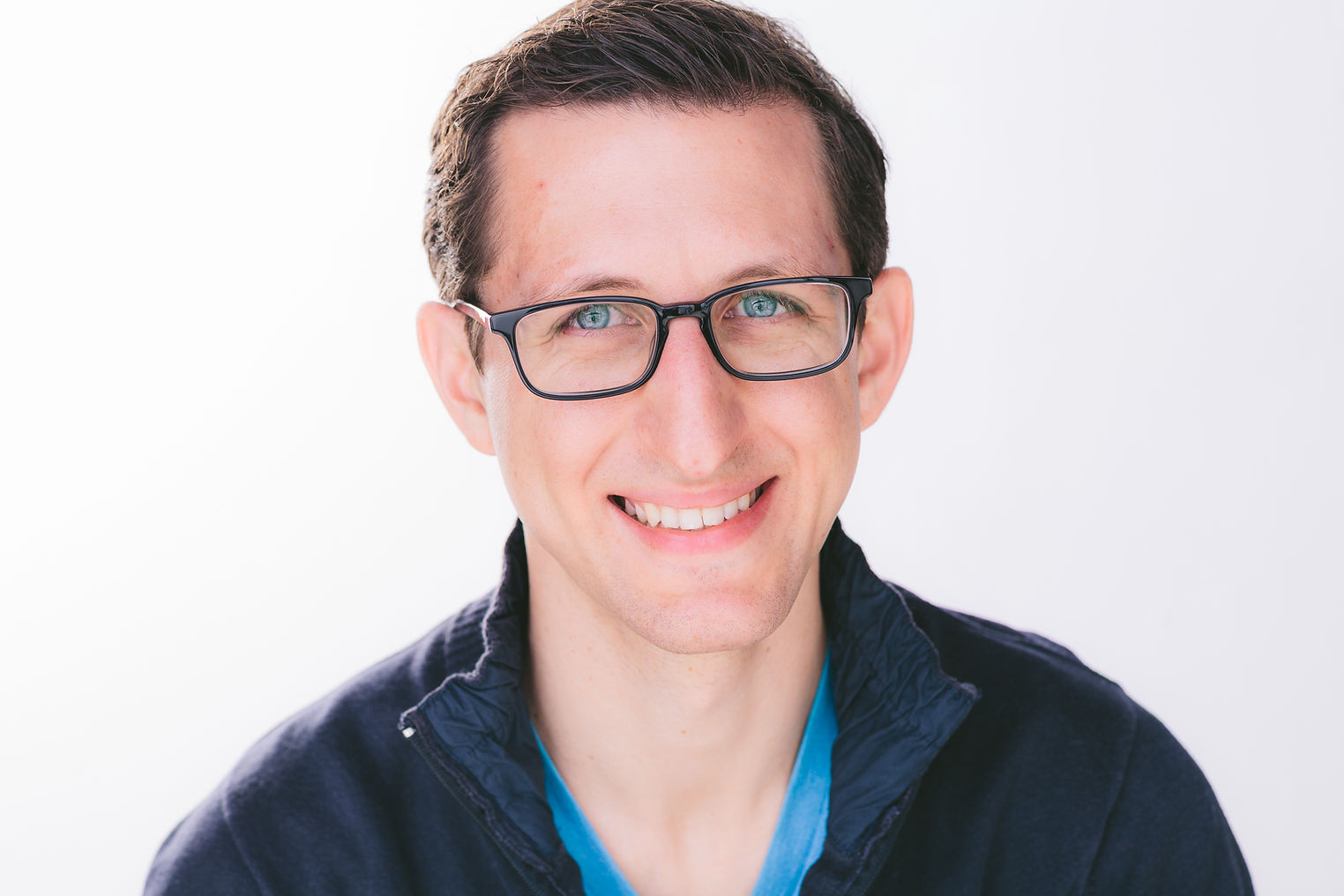 By: Cara Langhauser
Q: What interested you in applying for the position here at UWSP?
A: So I was thinking, as a working actor, what in the context of the classes that I'm teaching: Movement, Voice and Articulation, Senior Showcase, and then directing Animal Farm—what do I use like in my everyday life as a working actor, director, fight director, that really energizes me, inspires me, encourages me to keep going to keep pursuing? That's what I'm excited to do with this position. Anything that I use in my toolbox, I want to give it to the students, and be like…just in case you don't have this tool yet, here's something…and something that you're working on, here's another thing to help enhance that even more.
Q: Have you been to Stevens Point before? If not, what do you like about the area?
A: It was such a great question, so my wife Liz is an alum of this program, and of the school. She graduated from here, and we met out on the Fiddler on the Roof tour, and we said once we moved to Green Bay in 2020 we were like…alright we gotta get to Stevens Point, see where you went to school, see a show and everything. Then, the first time coming here was last Monday without her (laughs). So, I think that's kinda funny that, that's my first time being here and I love it. The campus is awesome and I love how all the theater is all in one spot. That's really nice just to be able to see the students passing in the halls and stuff.
Q: How does it feel immediately coming in and directing a mainstage production?
A: It's been crazy right? Like just crazy, but the best thing is that I love directing as well as performing, and so it's such a rich story. It's such a classic story, but when I started talking to family and friends about it everybody's like, that's the one where all the animals…they do the thing, rise up and they have a rev… yeah? So all the details of the show are never really remembered. It's just the general idea or concept of the story. So I'm excited to jump in, direct it, give all the details, and for us to perform the details for people to remember and connect to that story.
Q: If you could be an animal, what animal would you be and why?
A: Immediately I thought of my niece, Emma, who's six-years-old. She just turned six, and I was like I want to be a unicorn, like why not. You get to fly, everybody loves you, you're a magical being, so that's that answer, and my other one for real is an elephant, just because I think they're very graceful, and also just as charming and fun as they are large and powerful.
Q: Tell us about Animal Farm and what the process has been like, being brought onto the production so quickly?
A: You know, George Orwell was…I think the first rehearsal, I said he was a bleak man. He was quite bleak and dark, and this could be a heavy play and we are going the opposite grain with that. I want people to come in and relax, take a breath, laugh with us, have a really good time with the actors and their presentation of these characters and their performance, and then they may get a hit every once in a while with a little truth bomb and we'll all just take a breath and go…oh that didn't feel good, and that's okay. So they'll get a really grand scope of this incredibly rich story.
Q: What is your favorite play or musical?
A: My ultimate I think is Hamlet. There is just a dive into humanity, and what it means to be human, which is why Hamlet is such an every person, not just every man, but every person. But then of course it was like okay, August Osage County, Little Shop of Horrors, you gotta to throw Hamilton into the mix, Hair, the list goes on and on, The Seagull, I could go on forever.
Q: What is your go-to coffee order?
A: It's gotta be something that tastes like dessert, as my wife would say, but I think it's probably a white chocolate mocha.
Q: What is a fun fact we might not know about you?
A: I am a comic book collector. In all the sense of that nerdiness and that geek-card can get me. I know alot about that whole world. But I think it's because the stories are so rich and grand, and epic, and it's much like our modern day Greek mythology. Because I also love mythology.
See the Department of Theatre and Dance "Animal Farm" Feb. 9-12. Tickets available at tickets.uwsp.edu.
Feb. 9 at UWSP at Marshfield, 7:30 p.m.
Feb. 10-11 at UW-Stevens Point NFAC Room 221, 7:30 p.m.
Feb. 12 at UWSP at Wausau, 2 p.m.