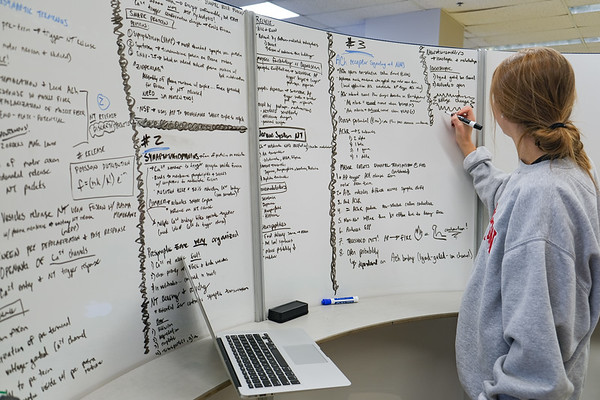 We've made it, Pointers! We're past the halfway mark of the first semester. Midterm exams and projects have us all wiped out. But we're not quite finished yet.
Before you know it, it will be finals season and we'll all be cramming to get everything done. It can be stressful trying to get your never-ending to-do list completed. It's even more stressful when you don't exactly understand the material in your class or when you're not sure if your essay is the best work you've done.
Luckily for you, the Tutoring-Learning Center is here to help!
The TLC is a student-centered support system intended to help all students in all disciplines become confident learners. Assistance is provided through individual and small group collaboration.
An awesome thing about the TLC is that it is staffed by students who have taken the same classes you are currently taking. These students will be able to not only help you with assignments but give you advice on how to succeed in the class.
The TLC offers services like STEM tutoring, academic coaching, a writing lab, tech assistance and essentials, and so much more! All tutoring services are FREE for UWSP students. There are two primary ways to meet with our tutors:
Make a One-on-One Appointment: Students can self-schedule using Navigate, contact us at tlctutor@uwsp.edu or 715-346-3568, or stop into CCC 234.
Visit a Drop-In Tutoring Center: No appointment needed! Students can view the Drop-In Tutoring Schedules page to see tutor availability.
The Tutoring-Learning Center is located in CCC 234. The STEM Drop-in Tutoring Center can be found in CBB 190.