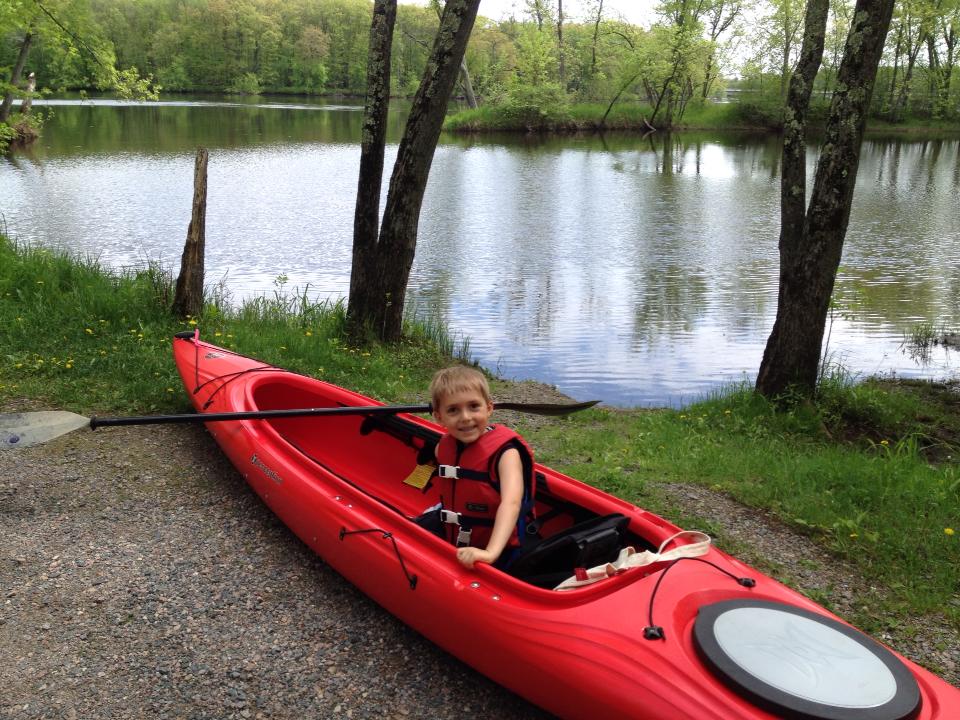 When it comes to why I love my state, the reasons are endless: Fried cheese curds, the Packers, the kind people, but nearing the very top of that list is something even Minnesota can't compete with — our abundance of lakes and rivers. And for me and many Wisconsinites, with those resources comes a kayaking bucket list with no end in sight.
I owe it to the University of Wisconsin-Stevens Point that I fell in love with kayaking. There is a class I took that I strongly recommend if you are looking to fill your health promotion/wellness credit requirement. Although the subtitle changes, my specific course was Advanced Adventure Leadership. This two-credit course was held during a weekend at the Wausau School Forest. Students were given the option of staying in cabins, tents or commuting. There were a variety of fantastic activities. While other students were repelling and fishing, I chose to learn how to cook with a dutch oven, shoot shotguns and hand guns, and kayak.
The kayaking class was led by Divepoint Scuba and was one of the most memorable experiences of my life. After learning basic paddle strokes and doing some racing, we were left to explore for ourselves. The water was high and the sun was shining. I found myself kayaking through a foot of water over an area that was usually a field. It felt surreal to look down at the long grass weighted by the clear water and listen to animals around the area. I was overcome with a peaceful, one-with-nature feeling. This was the beginning of my kayaking addiction.
If you are an addict like me or you would like the chance to become one, Stevens Point is the place to be.
Where to kayak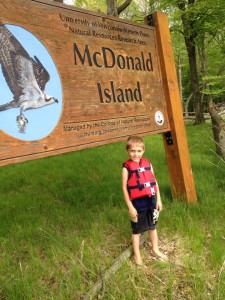 Schmeeckle Reserve– This is a 280-acre natural area on the UW-Stevens Point campus with 5 miles of trails. You can learn more about Schmeeckle in Brandin's post. Although I strongly recommend taking a class or going with someone more experienced your first time, this is a great spot to start because it is small and doesn't allow motorboats.
Wisconsin River – This may be the obvious place to go, but the size and options make just "going kayaking on the Wisconsin River" a pretty vague plan. Make sure you have mapped out where you are going to paddle, so if you end up in Wausau, you have planned transportation back.
McDonald Island – This is one of my favorite spots to take my son. McDonald Island is small enough to paddle around in one to two hours. Since the water around the island is shallow, there are deer that live on it and its small, 34-acre-size makes it easy to spot them and other wildlife!
Blue Heron Loop – This is a great spot to have some fun with a handful of small rivers. You can choose your route and spend your day exploring new areas and explore an entirely different route next time! Plus, Rusty's is just a few miles past the boat landing and it's the perfect spot for some food and refreshments afterward.
My other favorite spots include Tomorrow River, Lake Emily and Chain of Lakes (which is 20 lakes all connected!) You can find more information at the Stevens Point Area Trail Guide and/or this awesome blog that includes maps and feedback of one paddler's experience.
You can also learn more about waterways in Portage and Marathon counties with the new Wisconsin Waterways app for Android devices developed by UW-Stevens Point's Geographic Information Systems (GIS) Center and a group of computing and new media technologies students. The group hopes to have an iOS version available later this year.
Where to rent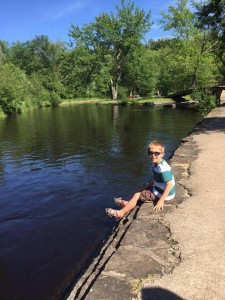 UW-Stevens Point – If you are a UW-Stevens Point student, you have the option of renting from Outdoor Edventures at a discounted rate! It also has rentals on camping gear, bikes and more. This is the perfect one-stop shop if you are planning a week-long trip.
Divepoint Scuba – I find Divepoint not only to be the easiest on your wallet, but the most flexible. Its associates say they are not in the market of renting, they are in the market of selling, and they rent so that you fall in love with kayaking. They are quick to recommend the best spots for the kind of kayaking you want to do and are just neat people. Once I even left my dry bag at home and they lent me one!
Nature Treks – Located in Iverson Park (see the picture on the left) in Stevens Point, this is a beautiful spot with the ease of having the option of purchasing a shuttle to pick you up, which is great for solo kayaking.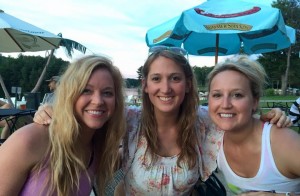 Tiki Beach LLC on Lake Dubay has short-term rentals. It is located just north of Stevens Point and is great if you want to play some volleyball, lie on the beach with a yummy burger and just give kayaking a quick try.
Safety tips
Top 3: Know these before you go.
1. Let others know about your float trip – This could be as simple as texting your mom to let her know where you are going and when you'll be back. There are also float plans you can leave with family and friends or put in your car window for extra safety.
2. Know the waters you plan to float– This helps you avoid getting stranded and hazardous areas such as low-head dams.
3. Check the weather– One thing I always check is wind speeds. If I am taking my son out in his own kayak and the winds are too fast, I might not be able to catch him. Again, check the Wisconsin Waterways app for more information including weather reports.
More:
Have a boat that fits you properly
Have proper flotation in the boat – This is where picking up a cheap kayak becomes a problem. Many kayaks don't have proper flotation. Without proper flotation, your boat can tip and end up at the bottom of the lake. That's more than a hassle, it's dangerous.
Know your limitations – Kayaking becomes dangerous with too much confidence. The people who most commonly put themselves in danger are those who have experience on calm Wisconsin rivers and lakes and decide to pack up and try out one of the Great Lakes.
Have a dry bag/dry storage for your phone – This can be a helpful safety measure, but you should never rely on your phone. See the No. 1 safety tip. Always let someone know about your float trip! Many times you won't have reception, your phone's battery could die or you could drop it in the water!
Plan to get wet – This is especially important if you are kayaking in cold water. Make sure you have the proper gear and that you're familiar with cold-water survival.
Never boat under the influence – Duh, guys. Paddling should never become a drinking party!
Before you go, check out more safety tips from the American Canoe Association website.
Upcoming events
Stevens Point has a large community of kayak, canoe and stand-up paddleboard lovers, so there are always events to watch for if you are or want to become a kayaker!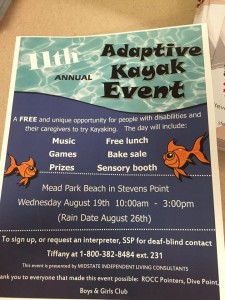 Discover Downtown – Kayak demos are just one part of this great annual event that includes sidewalk sales, music and trolley rides!
Adaptive Kayak Event– This event offers people with disabilities and their caregivers a chance to kayak, listen to music, eat lunch and more!
Divepoint classes and demo days – Take a class like I did with Divepoint, or check out one of its entirely free demo days!
Now you have all the information you need to start your own kayaking adventure! Do it. Do it now!