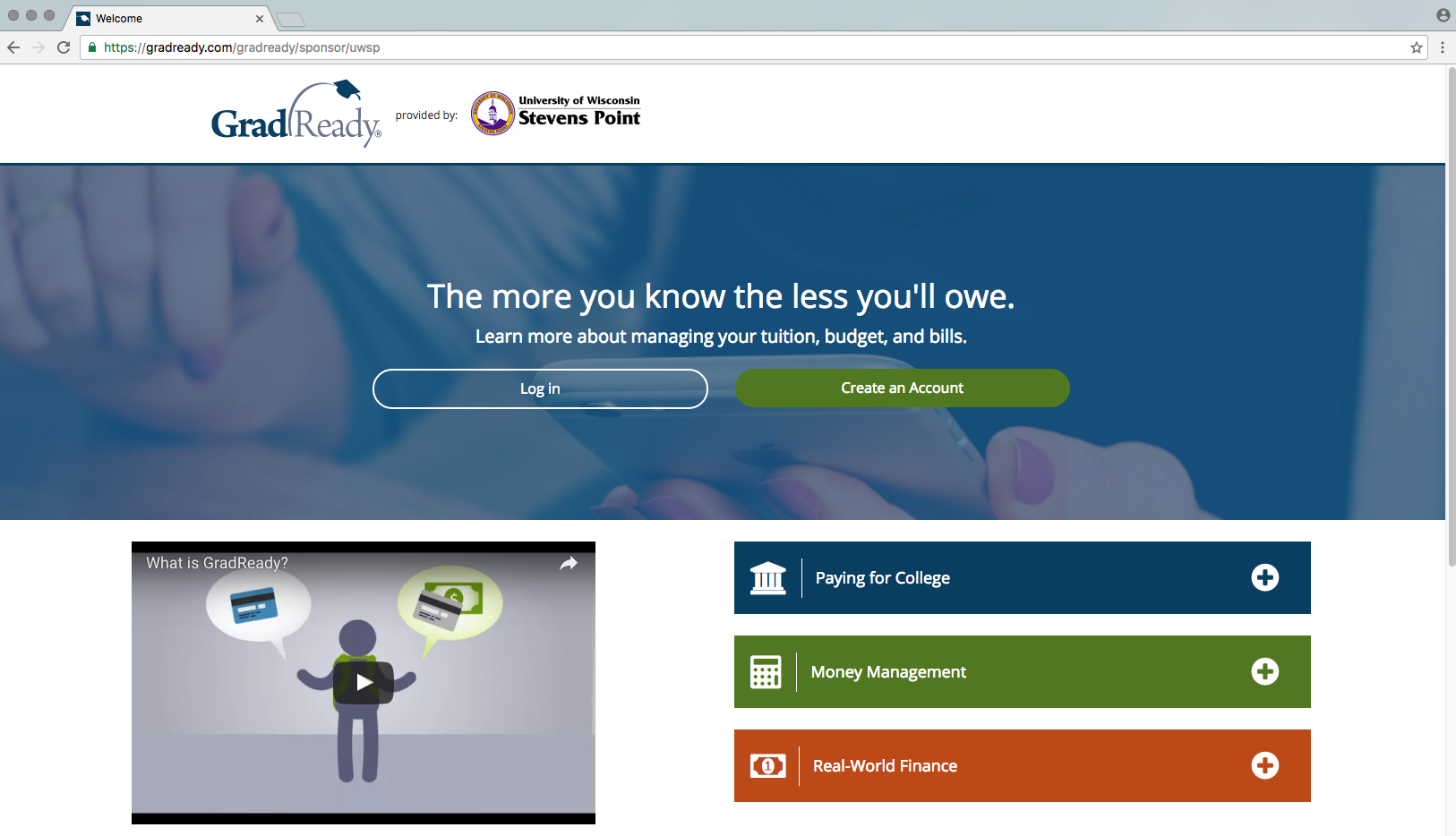 Hello, Pointers! With spring semester well under way, I've taken some time to reflect upon last semester – my first semester using GradReady. There are plenty of lessons I've learned, and I've narrowed it down to five essential things you should know. If you're unsure of what GradReady is, check out my previous blog post.
Here are five positive results of using GradReady:
I've become more comfortable with federal student loans and what they mean. If you asked me before I used GradReady what the difference was between subsidized and unsubsidized loans, I probably wouldn't be able to tell you.
I've learned the importance of creating a budget. By using GradReady's interactive budget, I've stayed on top of expenses and saved money. I never realized how significant this would be, but I am very thankful.
I am familiar with the different ways to pay for college – whether it be through loans, grants, scholarships, work study or other options. For example, I've made sure I watch my expenses and have a summer job lined up already, even though it's still winter.
I've become aware of the future finances I will have, ranging from investments to 401(k) and retirement planning. Knowing what these topics are is the first step to preparing yourself for your future finances. It's never too early to start planning for the time ahead.
I've discovered the positive influence financial literacy has on college students. Not only have I benefited from using GradReady, but my parents have, too. It was a relief for them to know I understood the gravity of federal student loans and the impact those loans would have on my finances. In other words, GradReady has definitely lessened the burden on my parents.
With all of this said, I urge you to check out GradReady. I'm looking forward to using the knowledge it provided me throughout this current semester and in the rest of my college career. One of the best parts is I can use GradReady even after I've graduated!
You can sign up for GradReady here using your UW-Stevens Point email and password.
If you have any questions about signing up or about the GradReady program itself, don't hesitate to stop by UW-Stevens Point's Financial Aid Office, located in room 106 of the Student Services Center. We are happy to help students and Pointer parents!