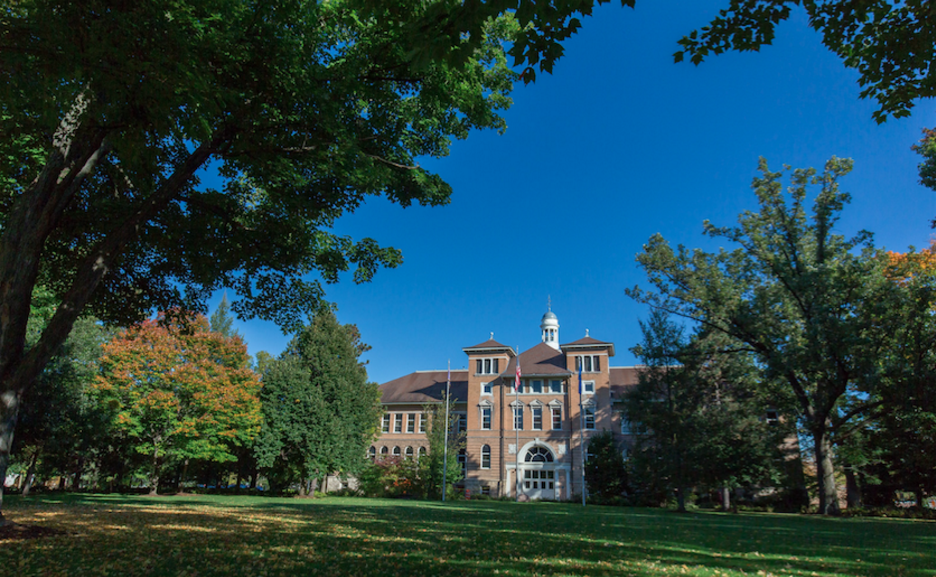 As the end of the year draws near, high school seniors are preparing to bid farewell and get ready for the college adventure. I can understand choosing between colleges can be difficult, but here are seven reasons you should think about choosing the University of Wisconsin-Stevens Point:
1.UW-Stevens Point is within a good budget and ranks as one of the top universities in Wisconsin. The university also offers a variety of programs for its students.
2. The campus isn't too big or too small. Stevens Point is the perfect size, and many things are within walking distance from campus! Other benefits this campus provides are riding the campus taxi, which is for students only, and the city bus, which is free for students with their UWSP I.D.!
3. If you happen to live 30 minutes to two hours away from UW-Stevens Point, it's the perfect distance from home. Your family isn't too close where they can drop in at any time, or too far that they can't easily visit you.
4. One of my favorite things about attending UWSP is that many buildings on campus have (or are near) a café. Need a little boost for your early morning class? Order a cup of coffee to-go in a matter of seconds!
5. The diversity of the student body is amazing. UW-Stevens Point has international students from all over the world, which gives us a colorful campus. UWSP's Study Abroad program has a lot to offer, and there's a ton of countries you can visit!
6. There are over 200 student organizations! You can join any club and as many clubs as you want. (It'll look good on your resume, too!)
7. The activities prepared by the student organizations and the fantastic shows organized by Centertainment are incredibly amazing. Jesse McCartney, Panic at the Disco! and many more popular bands and artists have come to UWSP to perform!
So, get ready to start a new chapter in your life and choose UW-Stevens Point: the campus that welcomes everyone!