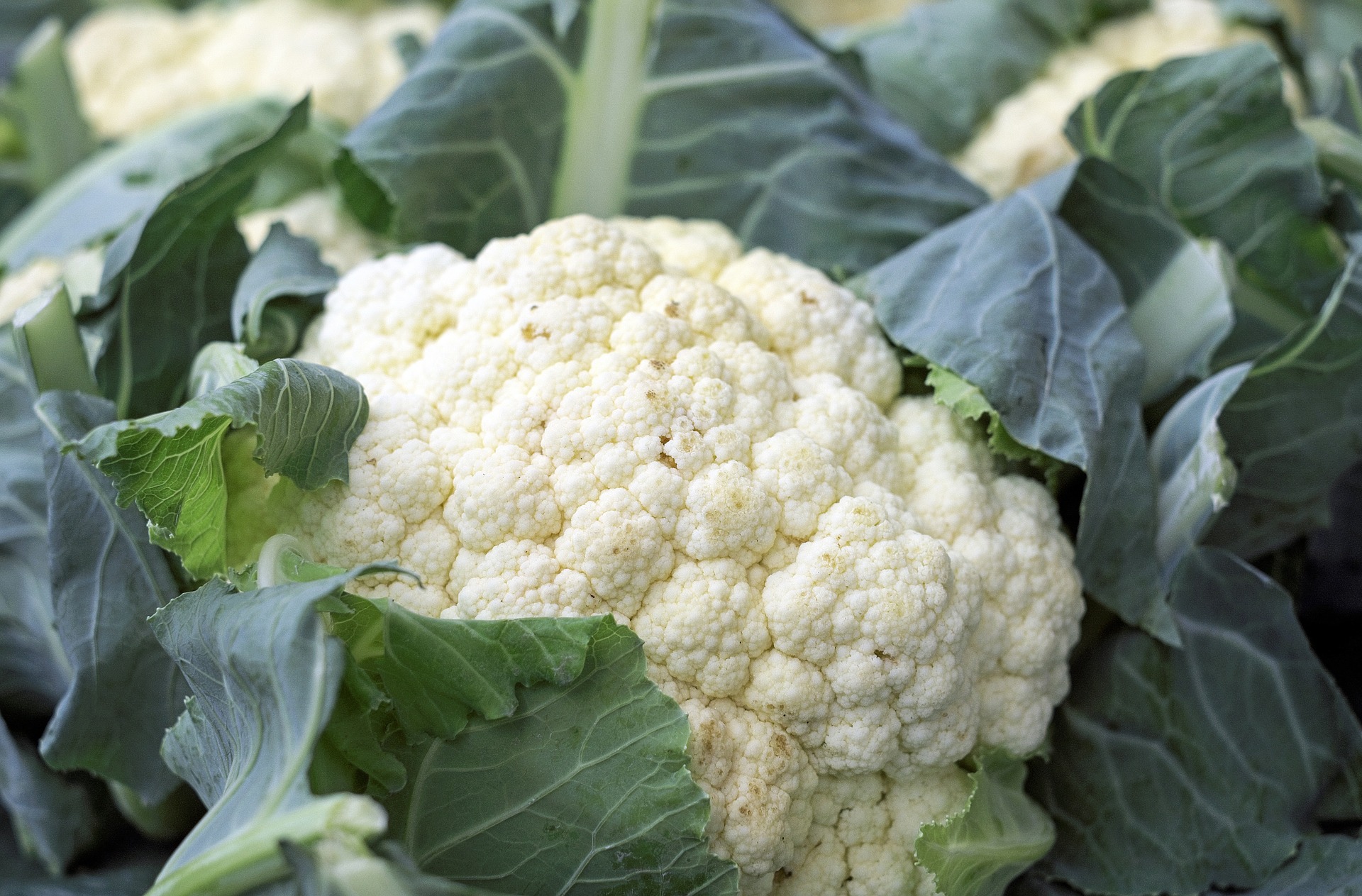 This month I am going to share with you a recipe I created just a few weeks ago, inspired by a college student's refrigerator and the inability to buy bread for one person because of its likelihood to mold quickly.
I was craving a sandwich, but didn't have any bread. So I got creative and tried to use up anything I could find and, in doing so, created the veggie "chicken" cauliflower sandwich. This recipe is perfect for a hearty lunch and embodies a great amount of the nutrients we need in our bodies.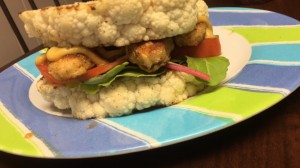 Ingredients:
1 small head of cauliflower sliced in two parts

2 tomato slices

½ C. spring mix

3 mushrooms sliced

1 veggie "chicken" patty (I use the meat-free brand Boca)

1 Tbsp. Italian dressing

Instructions:
To start, cut the head of cauliflower in half and then cut two whole slices on the thicker side. (Make sure it stays as two whole slices.)

Heat a lightly oiled pan on medium heat and place the two cauliflower slices in the pan.

Season with pink Himalayan salt and pepper, and cook until golden or a little black around the edges.

In another pan, at the same time, cook your veggie patty according to the directions on the box. I like to cook mine on the stove top until it is golden brown on both sides.

Once the cauliflower is golden brown around the edges, lay the slices on a plate to cool and place sliced mushrooms in the same pan with a little more oil, salt and pepper.

Cook mushrooms all the way through and begin to assemble your sandwich.

Place spring mix on one slice of plated cauliflower, then add the veggie patty, tomato slices and mushrooms.

Finally, add the dressing and close off the sandwich with the other half of cauliflower.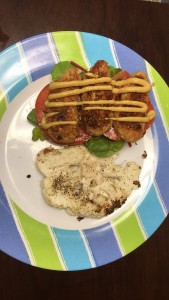 This recipe is very flexible and is a healthier alternative to a traditional burger. It is also great for those of you living gluten-free because there is no bread! You can substitute other favorite sandwich toppings like vegan cheese, peppers, hummus, or switch up the dressing with honey mustard, which is my favorite.
Enjoy!
For Pointers who live on campus or have a university meal plan, don't forget to try the many vegan, vegetarian and gluten-free options offered by Dining and Summer Conferences locations across campus.