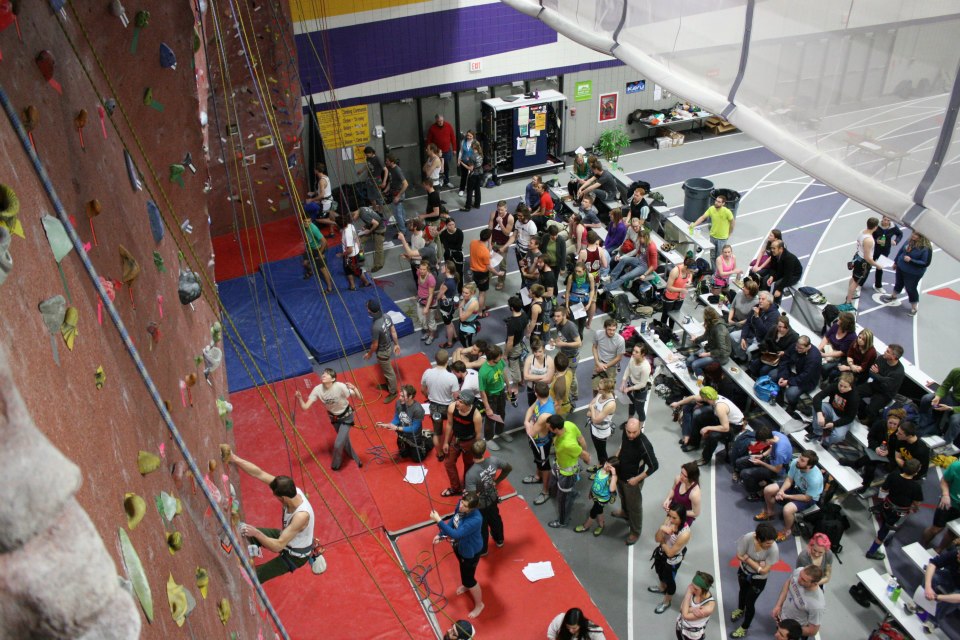 Did you know that as a UW-Stevens Point student, you have FREE access to the UWSP Climbing Wall? Whether you're a seasoned climber or just looking to try out a fun, new way to be active, you've got to check it out!
Here are some of the highlights you need to know about the Climbing Wall: 
It's conveniently located in the Multi-Activity Center (MAC) within the Health Enhancement Center (HEC) – Meaning there's no excuse for you not to stop in and give climbing a try. It's right on campus and the perfect place to develop new skills and make new friends!
The wall is only open on certain days at certain times – During the academic year, the wall offers free open climbing sessions for UWSP students every Sunday, Tuesday and Thursday from 6-9 p.m., as well as membership-based sessions for students and non-students every Monday, Wednesday and Friday from 7-9 p.m. For a complete list of hours, click here.
The Climbing Wall offers memberships to students and non-students – If you're a UWSP student and you want to climb more than during the three free open climbing sessions offered each week, you can get a membership for $25 per semester that allows you to access the three membership-only climbing sessions offered each week. For non-UWSP students, the membership fee is $60 per semester. With your membership, you also get perks like free climbing shoe rentals, free use of harness and belay devices, free belay certification and more!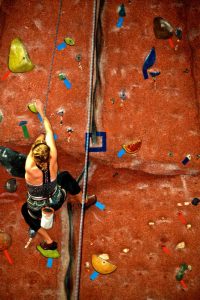 On and off-campus groups can reserve the wall – Group climbs are available by reservation, and are a great option for team-building or other events. Rates vary based on group type and size. For complete details, click here.
Belay certification is available – You can get belay certified at the wall, but it's only a requirement if you want to belay (support a climber using rope) someone. There's also a separate certification for belaying a lead climber. Certification renewal is required once a year and can be acquired during a belay certification class, available every Sunday and Tuesday from 6-7 p.m. Certification is $5 or free with your membership.
There's even a Kid's Climbing Club – If you're from the Stevens Point area, sign up a younger sibling! The wall is proud to host a youth climbing program for kids and teens ages 5 to 17. For more info on the club, visit: climb.myonlinecamp.com.
The staff at the Climbing Wall are more than willing to answer any questions you may have about the wall and are excited to have you stop in. Be sure to check it out during any of their open hours! For more information, find UWSP Climbing Wall on Facebook.