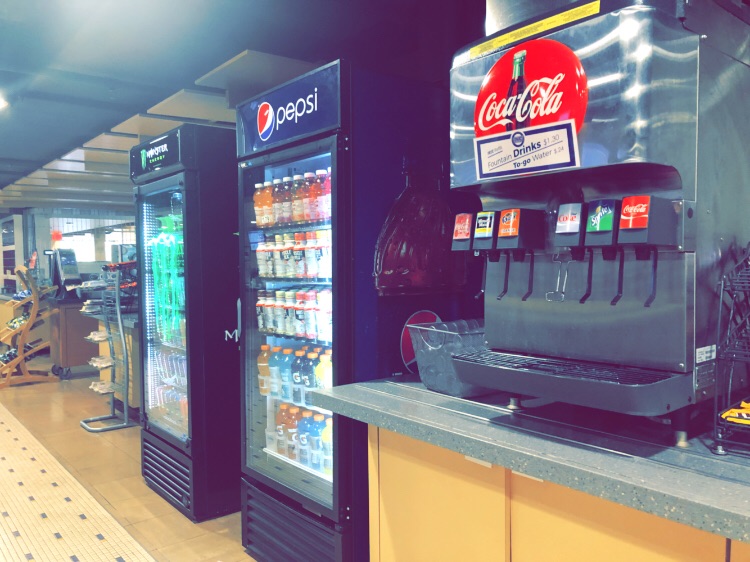 With just one blink, we're already hitting week five! By now, our worry-free weeks of minimal work and notes in classes are being challenged with prepping for assignments, exams or presentations. One easy way to stay energized for everything that comes our way is receiving our daily nutrients from food. In order to stay energized through the midst of the storm we need to count on our campus.
Dining and Summer Conferences went through some major changes over the summer, due to the DeBot Dining Center renovation project. So how has that impacted students? I put on my Sherlock Holmes hat and did a little investigating. What better way to gain information than receiving it from y'all!
To gain a better perspective on this topic I narrowed it down to three questions to ask three students:
Junior Grace Robles
Sophomore Larissa Avelino
Sophomore Chammond McCoy
"What's your favorite temporary change about Dining Services this semester?"
Robles: "The dining option in the DUC Food Court hours are super convenient this year. Especially for busy students like myself."
Avelino: "The DUC is now the new DeBot so everyone is in one place compared to last year when students had the option to go to different locations. This is nice, because it allows for more interaction with others you may not see very often."
McCoy: "I like how dining gives us a variety to choose from. Sometimes I need to grab something quickly to take back to my room to study and the DUC and Allen Center give us the option to do that."
"What's your favorite food option and why?
Robles: "Definitely the burritos! There's a little bit of something for everyone. Having the Hispanic food option makes this place more like home and on rough days… you need that sometimes."
Avelino: "I like all of the build-your-own options. Pasta, subs and burritos. It allows students to have a voice in what we choose to put into our bodies. In the craziness of everything that's going on, something as simple as what we choose to eat makes a difference in comfort."
McCoy: "I like it all. No complaints here. They offer options for everyone, so even if I dislike some options, it doesn't necessarily mean everyone else dislikes them too."
"What would you give Dining this year out of 10 for their services?"
Robles: "Eight out of ten."
Avelino: "Eight out of ten!"
McCoy: "Seven out of ten."
Considering the rush in changes over the summer it seems as though Dining Services still did a great job to make students happy.
What do you think about the changes in dining this year? Maybe you're a first-year and never experienced anything other than this year's options, and that's okay! What do you like about dining on campus at UW-Stevens Point? Share your feedback with Dining Services by clicking this link.
Every Pointer's input matters!