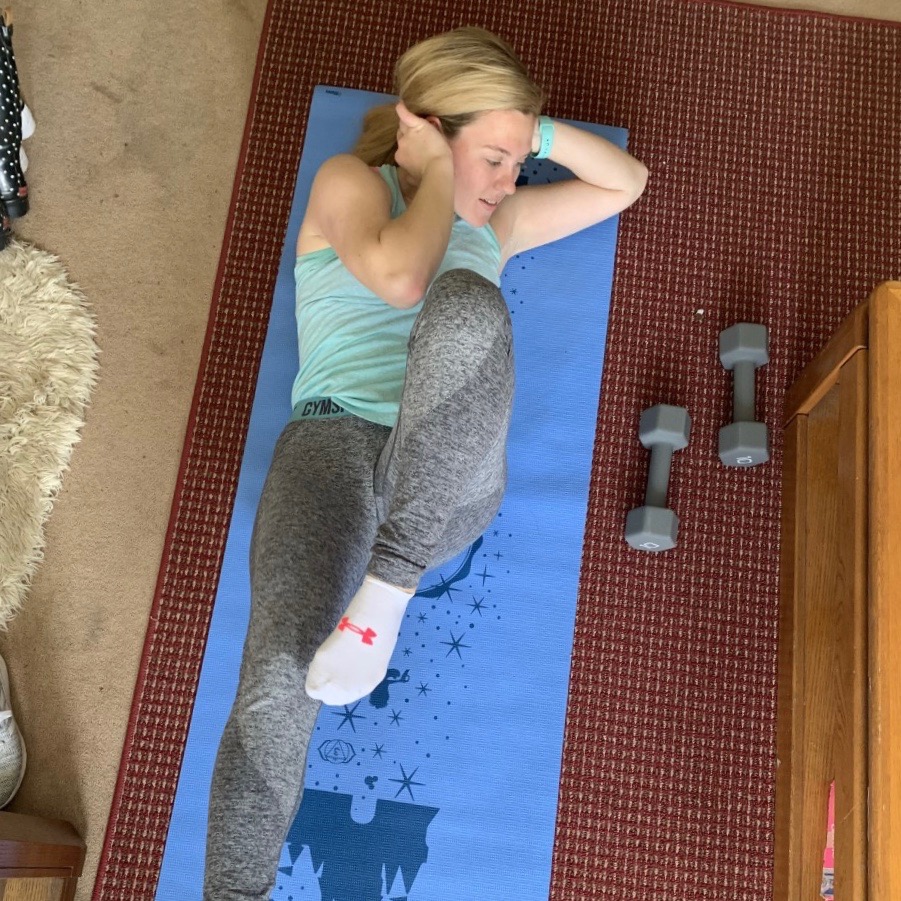 Your time at home can be stressful, unpredictable and gloomy. With things being closed, it's important to stay busy and active in your own backyard! Today, I'm bringing you some home workouts and fun activities you can do.
Let's start with workouts. We've been told to stay active, even if we can't go to our gym. A lot of businesses/platforms are stepping up and giving us the opportunity to continue being active at home, which is awesome!
Planet Fitness:
Download the Planet Fitness app and you can find all kinds of workouts. You can even train with Erica, Lugo from the Biggest Loser. The workouts range from five minutes to 30 minutes and you need little to no equipment. They also live stream workouts weekdays at 6 p.m. or you can search for their YouTube page if you miss it.
YouTube:
There are plenty of yoga, meditation, abs and INTENSITY workouts on YouTube! Some of my favorites include: Yoga with Adriene, MadFit, POPSUGAR FITNESS and LESMILLS (body attack specifically). These all will get you going and have you feeling great when you're done.
Apps:
Besides streaming workouts, there are many celebrity trainers that have their own apps and workouts. Some popular ones include Jillian Michaels, Nat Bardonnet and Don Brooks. Most are free and allow you to choose what you want to target.
Backyard Activities:
I get outside to play volleyball, soccer, catch with my pets, yoga, meditation and much more. It's nice have fun and do some physical activity that isn't strictly a workout. This is the time to be creative and enjoy the fresh air and sun!
I hope you try out one of these activities or workouts, but also remember to treat yourself. I mean, I can't stay away from the cheese curds and Culver's custard all the time! Stay safe, healthy and happy exercising!