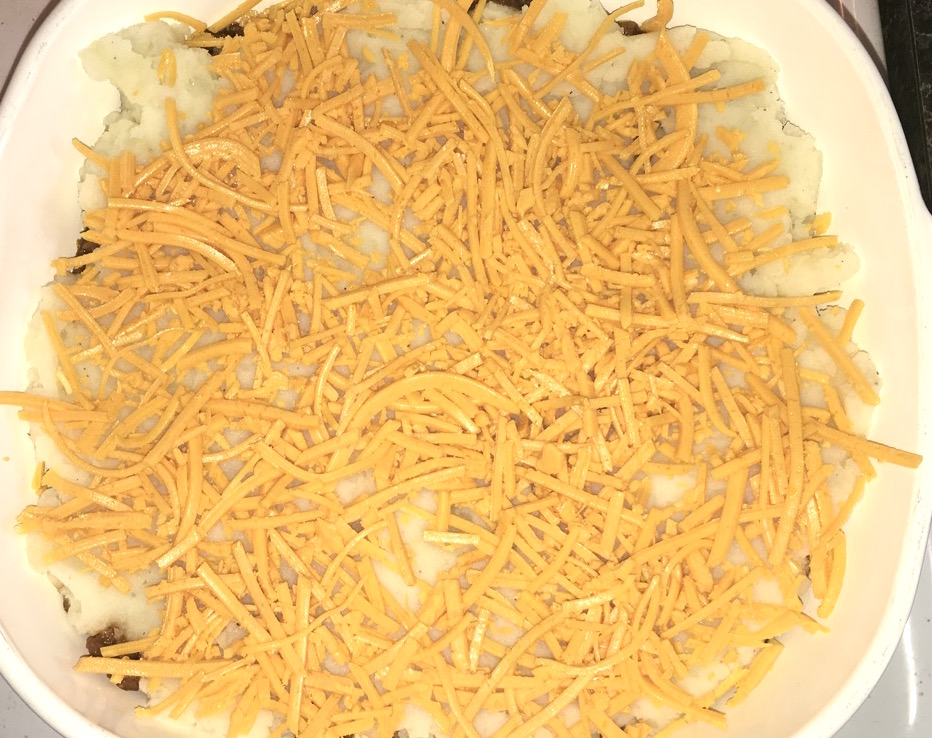 As my favorite season was approaching, I had trouble choosing my favorite fall recipe to share. This month I went with one I haven't made in a while, a sort of vegan-take on a shepherd's pie. In this case, it's a sort of cheesy, beef-less, potato casserole.
Ingredients:
5 potatoes peeled
1 ½ C vegetable stock
1 large carrot grated
1 large onion chopped
200g mushrooms sliced
2 garlic cloves minced
1 packet beefless ground crumble (I prefer Boca brand.)
2-3 Tbsp barbeque sauce
5 Tbsp soy sauce
2 Tbsp tomato paste
2 tsp curry powder
2 Tbsp Italian herbs
2 Tbsp red wine
2 tsp butter (I use Earth Balance brand.)
¼ C almond milk
Salt and pepper to taste
Instructions:
Quarter and boil potatoes until soft.
In an oiled pan, sauté onion and garlic until translucent.
Add carrot and mushroom, let cook down.
Add beefless crumble and heat throughout.
Add barbeque sauce, soy sauce, vegetable stock, tomato paste and red wine. Stir well.
Finally, add Italian herbs and curry powder.
Preheat the oven to 400 degrees Fahrenheit.
Simmer for 15-20 minutes, until the sauce has thickened and reduced.
Once the potatoes are ready to go, mash them with butter, milk and season with salt and pepper, then set aside.
Once the sauce is reduced, pour into a 2 ½-quart baking dish.
Top with the mashed potatoes and layer with your favorite vegan cheese, if you choose. (I prefer to use Daiya brand shredded cheddar cheese.)
Bake for 30-40 minutes at 400 degrees Fahrenheit.
This a very warm, hearty dish with all the savory fall flavors you won't be able to resist. Enjoy!
For Pointers who live on campus or have a university meal plan, don't forget to try the many vegan, vegetarian and gluten-free options offered by Dining and Summer Conferences locations across campus.