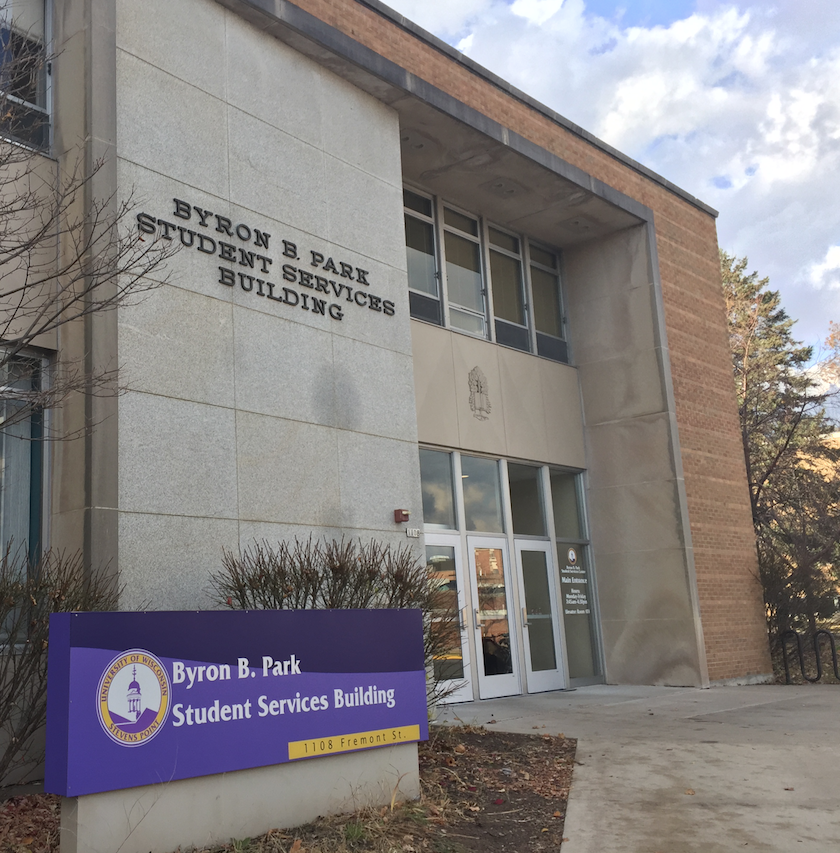 Hello, Pointers! In today's blog post, I will be detailing assistance you can find in UW-Stevens Point's Financial Aid Office. From scholarships to financial literacy and student loans, you can access all this information and seek help from our staff.
Through our website and in our office, you can find plenty of information on how to apply for financial aid. If you haven't already completed the Free Application for Federal Student Aid (FAFSA), be sure to do so soon and review tips when filling out the application. Our website includes information on eligibility requirements, aid adjustments, disclosures and more. Be sure to check out the Frequently Asked Questions section, and then contact our office should more questions arise.
My previous blog post covers dates and deadlines in 2018 regarding financial aid for all new and continuing students.
The UW-Stevens Point Financial Aid Office is a good resource where you can find information about scholarships available through the university. First-year and transfer scholarships are for new students applying for admission into the 2018-2019 school year, and they are awarded through UWSP's Admissions Office. In addition, many academic departments offer new and continuing student scholarships. We encourage Pointers to check out the full scholarship directory to learn more about scholarship opportunities.
If you are awarded a scholarship outside the university, be sure to notify the Financial Aid Office through the scholarship reporting form. This may have an impact on the amount of aid you receive. Typically, the outside sources are first used as a replacement for the least desirable form of assistance.
For more information on scholarships, check out this blog post.
On our website, you can find a variety of resources detailing financial literacy topics. I encourage you to check out the National Student Loan Data System. By logging in with your Federal Student Aid ID and password, you can find details about all federal student loans and grants you have received.
GradReady is a free interactive, online financial literacy resource. There are three modules: Paying for College, Money Management and Real-World Finance. Read my latest blog posts to find out more on what the program has to offer.
This is a brief overview of what our office provides, and I encourage you to look over our website. There are many additional topics and resources available online. If you have any questions, please don't hesitate to stop by UWSP's Financial Aid Office, located in room 105, Student Services Center or contact us at 715-346-4771 and finaid@uwsp.edu to speak with our team.