UWSP CPS launches new website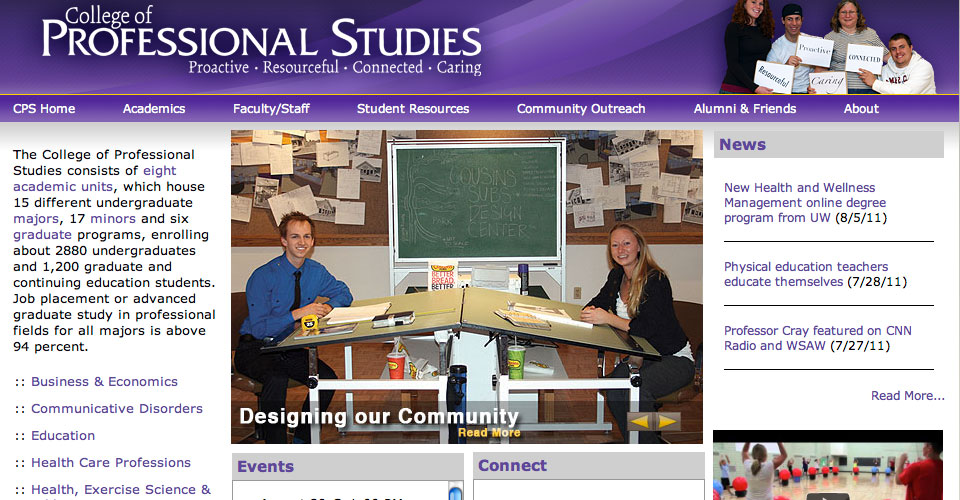 It has been a busy summer on campus as UW-Stevens Point has been working on university-wide website redesign initiative. Today, the UWSP College of Professional Studies is proud to present our new website: uwsp.edu/cps.
With the new design, each unit in the CPS shares a consistent look with universal navigation and improved browsing experience for prospective students, as well as for current students, parents, alumni, friends, faculty, and staff. The streamlined navigation means users will always be just a click or two away from key information.
In addition to the new design, the CPS launched CPS Connection Point, a blog that features news, photos, videos and social media. Faculty and student bloggers will be added to the content as the school year begins.
The project was completed entirely in-house by a collaboration of campus offices including Web Services, University Relations and Communications, the CPS Dean's Office, and individual academic departments.
Please be patient as we work through the transition and let us know your feedback.