Posts Tagged 'dietetics'
The end goal of becoming a Registered Dietitian is one step closer for nine students who graduated from the University of Wisconsin-Stevens Point in May 2021 as they have been…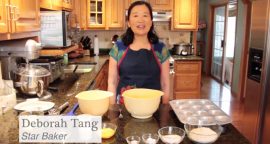 When COVID-19 took her food and nutrition students out of their kitchen classroom, a University of Wisconsin-Stevens Point faculty member brought her kitchen to them. Senior Lecturer Deborah Tang has…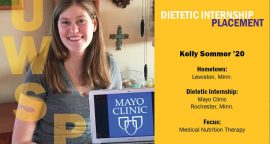 It was a perfect match for all 13 students graduating from the University of Wisconsin-Stevens Point in May 2020 who applied for a dietetic internship, a 1,200-hour supervised internship that…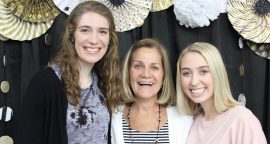 The UW-Stevens Point School of Health Promotion and Human Development presented nearly $15,000 in scholarships at its 2019 Awards Reception Thursday, April 11 in the CPS Café. [Photo Gallery] We're…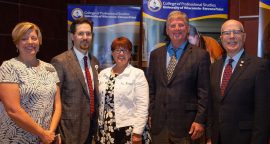 Marshfield Clinic Health System and the University of Wisconsin-Stevens Point have entered a partnership that will advance the development of the health care workforce by providing new education and training…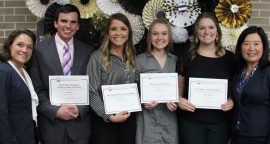 The UW-Stevens Point School of Health Promotion and Human Development presented nearly $15,000 in scholarships at its 2018 Awards Reception Thursday, April 19 in the College of Professional Studies Building….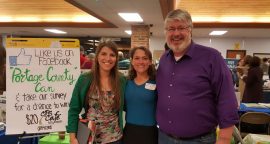 As a founding member and president of Portage County Can, Annie Wetter, Ph.D., guides the organization to improve the well-being of the community through development of partnerships that promote healthy…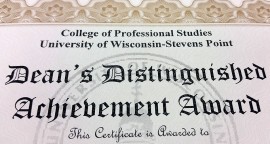 Fall semester 2017 grades are in and a total of 523 students had a GPA over 3.75, including 216 with a perfect 4.0, to earn dean's list honors at the…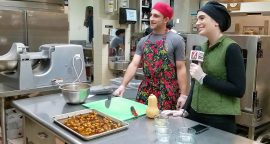 As a part of its Your Town: Stevens Point coverage, WSAW NewsChannel 7 reported live from the CPS Café during Sunrise 7 on Friday, Dec. 8. Reporter Stacia Kulakowski interviewed Prof….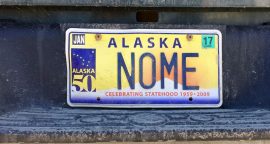 10 weeks, 9+ projects, 8 rotations, 7 interns, 6 Summercise classes, 5 dollar gas prices, 4 pounds of sea glass, 3 thousand miles, 2 villages and 1 adventure of a…