Honoring 9/11 Alumni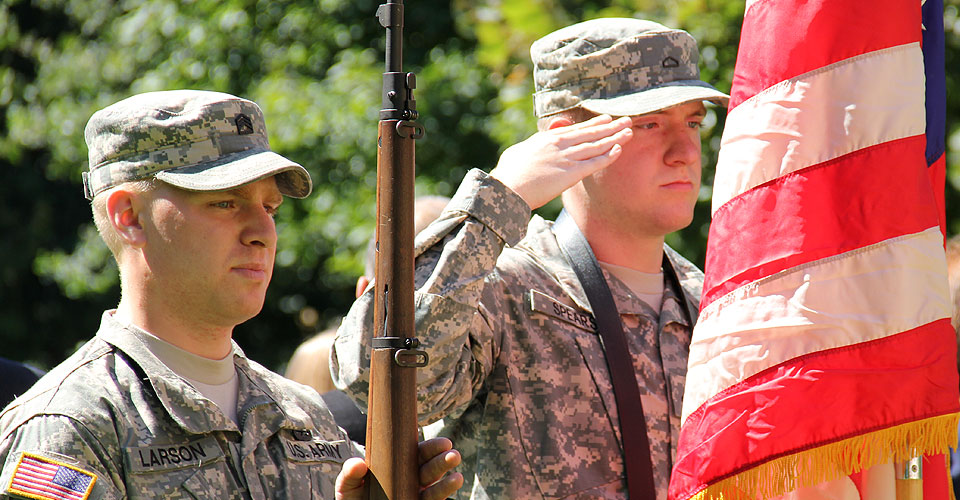 The UW-Stevens Point ROTC presented the colors as the university marked the 10th anniversary of 9/11 with a commemorative program and moment of silence on the front lawn of Old Main on Friday, September 9.
UWSP honored the family members of two UW-Stevens Point alumni who died in the terrorist attack on the Pentagon, including Lt. Col. Dennis Johnson, '75, who was commissioned an Army officer through ROTC at UW-Stevens Point. Johnson was deputy chief of staff for personnel at the Pentagon and Statz was assistant to the deputy chief of staff for Army personnel.