Women's Basketball makes a tradition of volunteering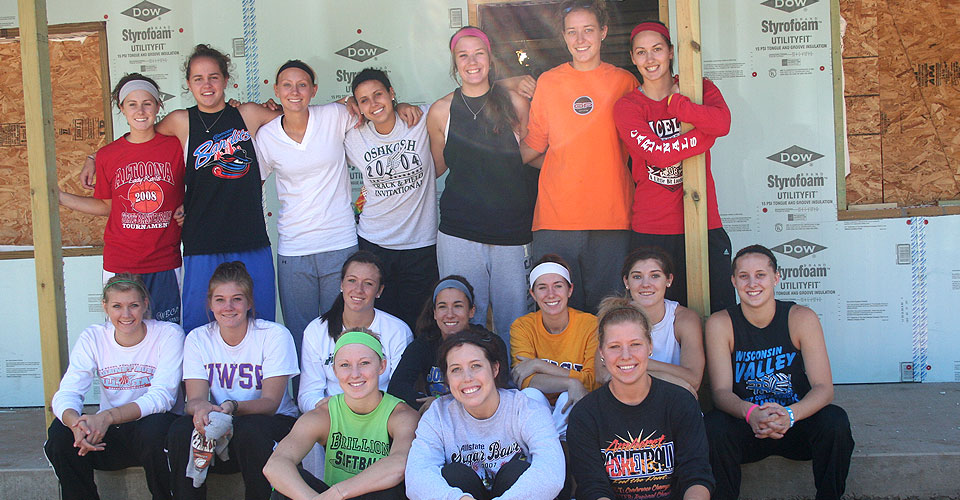 The UW-Stevens Point women's basketball team has a long tradition of winning. It also has a long history of volunteering.
Every year, the Pointers spend a day lending a hand with Habitat for Humanity. The team has been helping Habitat for Humanity for over 15 years and that tradition continued on Saturday, September 10 when the Pointers helped build a home on the west side of Stevens Point. Photo Gallery
"We do a lot of volunteering throughout the year," says UWSP graduate assistant coach and former player Jessi Sporle. "It is important for the team to get out and show the community that we don't just play basketball, but that we also care about our community. It also teaches the players valuable lessons and makes them work together off the court."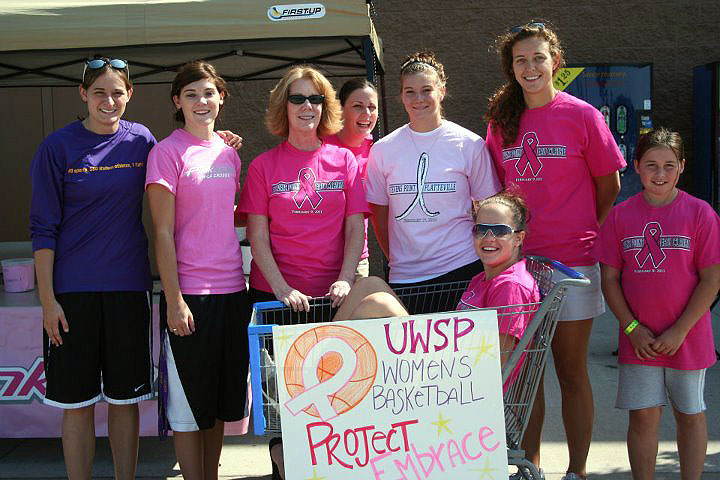 The Pointers also have a strong partnership with Project Embrace, which provides blankets to each patient being treated for cancer at Ministry Saint Michael's Hospital. On Sunday, September 11, the team raised over $800 for Project Embrace at their brat fry. Photo Gallery
The Pointers fundraising efforts for Project Embrace continue throughout the year with silent auctions and 50/50 raffles at every home game. They also partner with local restaurants to contribute profits back to Project Embrace.