Make a statement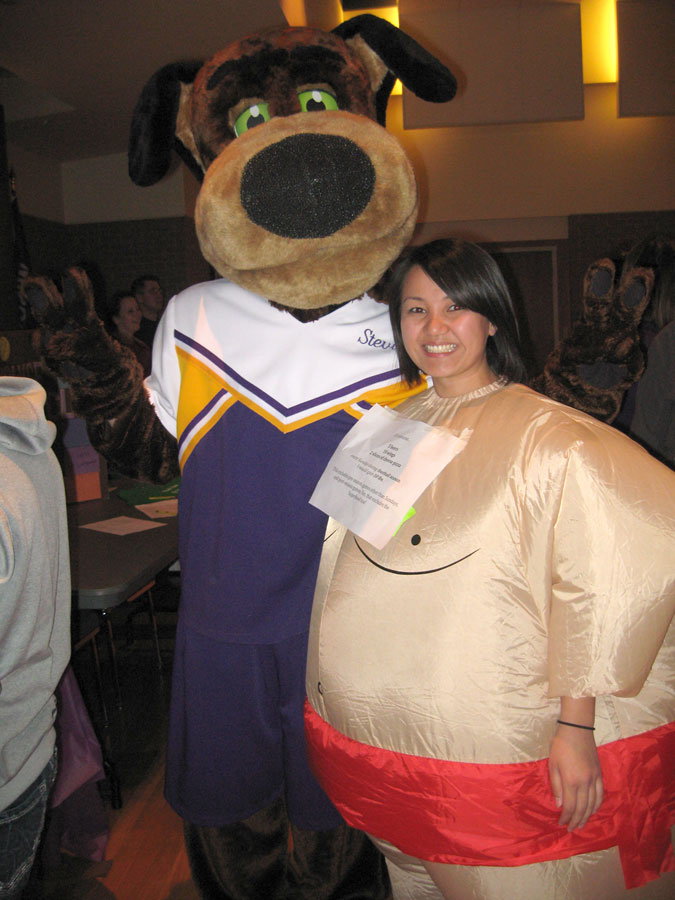 Congrats everyone! You have survived your first two weeks of classes!
So I have something to admit: I've always been pretty shy. Well that is until you get to know me, then I don't shut up.
Before I transferred to UWSP, I never wanted to go to any events by myself. That resulted in me not knowing many people and not getting involved. When I came to UWSP, I didn't know anyone but decided this was my last chance. If I wanted to make a difference, I had to do something about it. You can't achieve something great if you keep it to yourself.
Being a little crazy has helped me land my job in the College of Professional Studies Dean's Office and a leadership role in the Student Association of Nutrition and Dietetics (SAND). Being crazy doesn't have to scream, "LOOK AT ME!" Being crazy could simply be getting out of your comfort zone like going to a UWSP sporting event or making a conversation with that stranger next to you in class. And besides, it makes life a little more fun and survivable. It also makes you memorable. I mean, how many people get dressed up in inflatable sumo outfits to go to the Involvement Fair?
-Song
Song Xiong is a senior at the University of Wisconsin-Stevens Point majoring in dietetics and communication.