IA 311 hitting the "Target"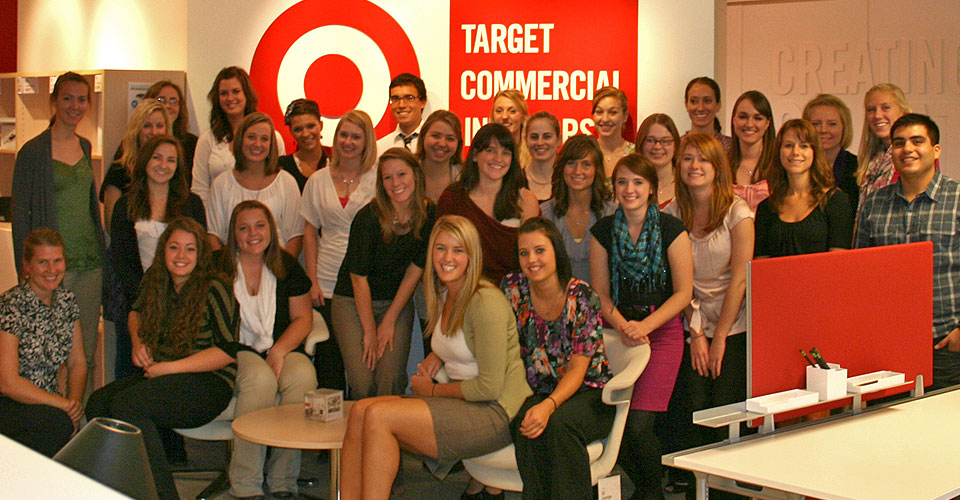 The Interior Architecture 311 (Interior Architecture III) class visited the Target Commercial Interiors dealership in Green Bay, Wis., on Monday, October 10. TCI is one of the largest commercial furniture dealerships in the country, specializing in Steelcase furniture.
While on the tour, the IA students met with one of TCI's senior interior designers Schawn Jubert, a 1989 UWSP alum, and Don Wills (TCI account manager), who shared experiences working in the industry and more specifically, what it was like to work in a furniture dealership. Schawn also spoke about the different career paths available for interior designers. This was followed by a guided tour of the showroom with Schawn and Don, where students had opportunities to see and explore a variety of furniture systems, including the one they are using in their current design studio project. The day ended with lunch at TCI, while Schawn and Don spoke about current trends in the industry, gave interview and job search hints, and answered other general questions from the students.