CWERB presents Third Quarter Economic Indicators Report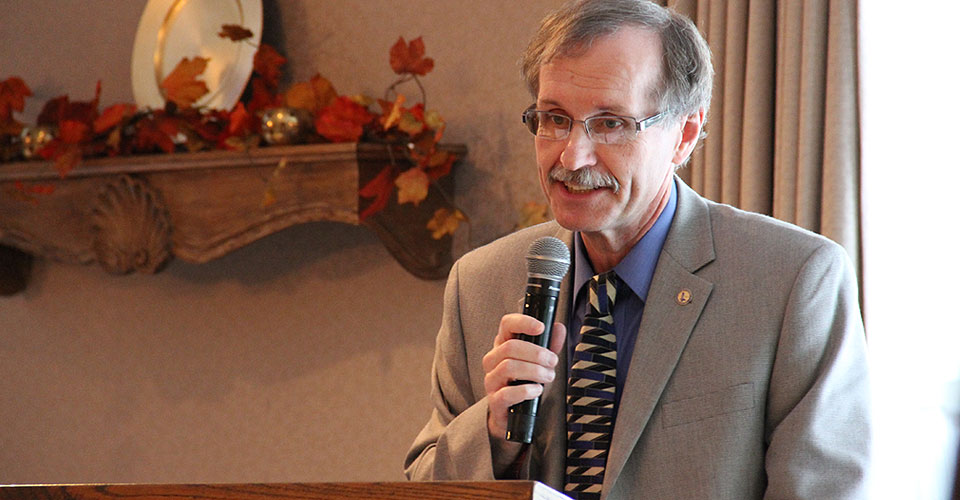 The Central Wisconsin Economic Research Bureau (CWERB) presented its Stevens Point Economic Indicators Third Quarter report to over 100 members of the business community on Friday, Nov. 11 at the Stevens Point Country Club.
Prof. Randy Cray, Ph.D., director of the CWERB, explained unemployment rates in Central Wisconsin, Wisconsin employment by sector, county sales tax distribution, and business confidence from a survey of area business executives. Cray also went into depth about retailer confidence, help wanted advertising, and regional home prices compared to national averages.
The featured speaker, Prof. John Leschke, Ph.D., MBA, BME, presented Business Modeling: A new tool to encourage entrepreneurial activity and new venture creation.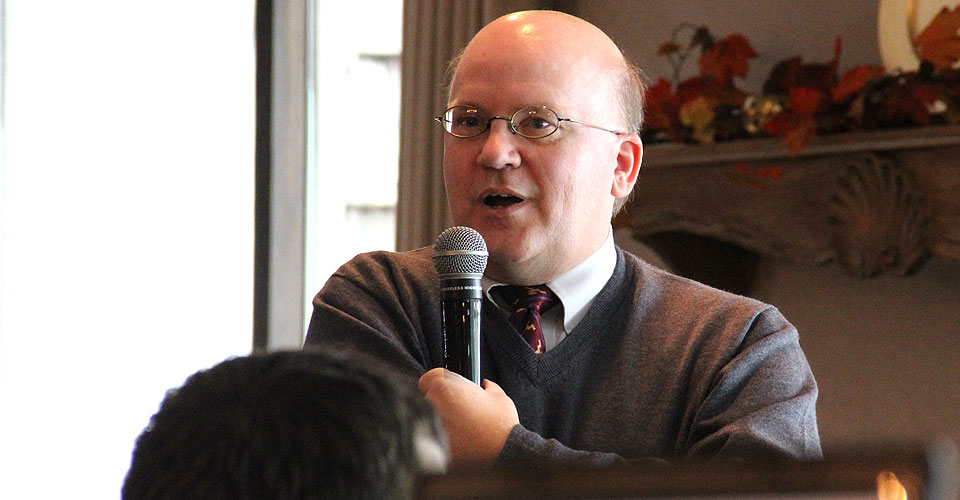 The mission of the CWERB is to bring timely economic analysis and information to the UW-Stevens Point (UWSP) service area consisting primarily of Portage, Marathon and Wood counties, in order to help foster economic development in this region.