A peek at the pathology profession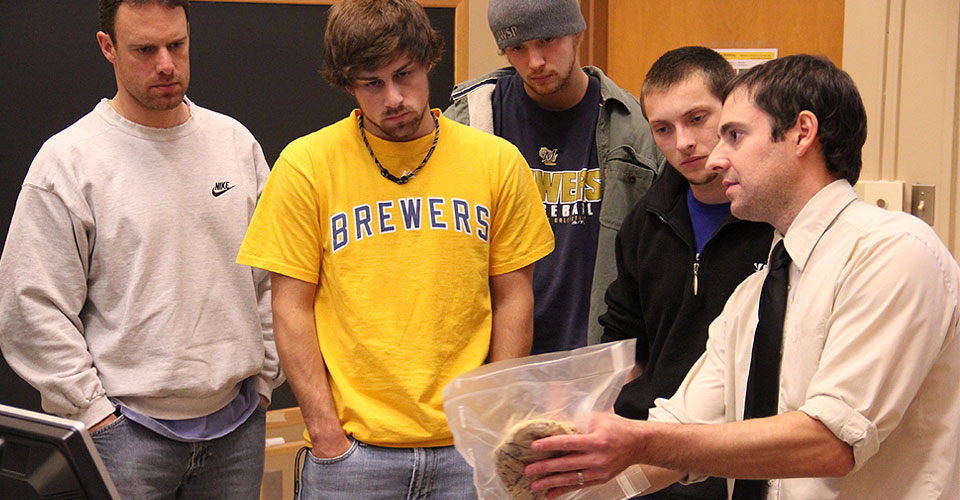 Students interested in a career in pathology, the precise study and diagnosis of disease, got a up-close look at the profession from a UW-Stevens Point alumnus.
Reed Brooks, MS, PA (ASCP), '03, visited campus on Tuesday, Nov. 15 to give a presentation about this exciting career. Brooks is an instructor and director of research from Rosalind Franklin University of Medicine and Science Pathologists' Assistant Department.
A pathologists' assistant (PA) is a highly trained allied health professional who provides various services under the direction and supervision of a pathologist. PAs are academically and practically trained to provide accurate and timely processing of a variety of laboratory specimens, including the majority of pathological specimens. A pathologists' sssistant is qualified to do all the work leading up to (but not including) diagnosis–including tissue banking, gross examination of surgical pathology specimens, and complex surgical resections and autopsies.
Interested students can complete undergraduate coursework in the UWSP School of Health Care Professions, then continue on to grad school for a required master's degree.