Introducing the School of Physical Education & Athletic Training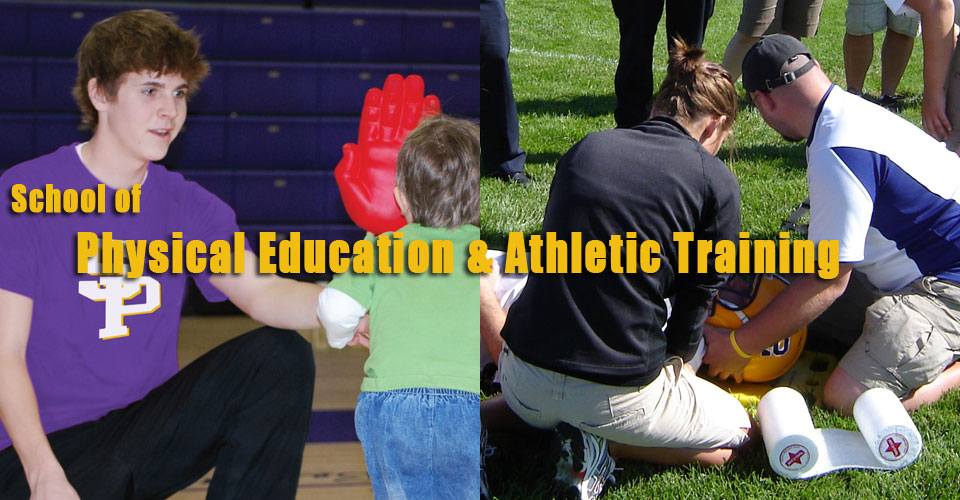 The University of Wisconsin-Stevens Point has announced a new name and restructuring for one of its schools.
The School of Physical Education & Athletic Training (PEAT) was approved as the new name of the former School of Health, Exercise Science and Athletics (HESA), while the Department of Athletics will now be separate from the school. The name change was approved by the UWSP Faculty Senate and Chancellor Bernie Patterson.
The school, which is housed within the College of Professional Studies and the Health Enhancement Center, includes academic areas of athletic training, physical education, adapted physical education, adventure education, coaching, health education, and strength and conditioning.
"This name change more accurately reflects the professional training that we offer in our physical education and athletic training majors," said Rory Suomi, Ph.D., associate dean and head of PEAT. "It also allows for the development of the Department of Athletics, separate from the former School of HESA."
The UWSP Athletic Training Education Program (ATEP) is one of the top programs of its kind in the Midwest with 100% placement of graduates in athletic training jobs or graduate studies. The ATEP is accredited by the Commission on Accreditation of Athletic Training Education (CAATE) and was awarded Continuing Accreditation for 10 years in August 2011.
The physical education program has three distinct practicum experiences on the elementary, adapted and middle/secondary levels. Students are the physical education teachers for a local private school and teach students with disabilities on campus.
The University of Wisconsin-Stevens Point College of Professional Studies consists of eight academic units, which house 15 different undergraduate majors, 17 minors and six graduate programs, enrolling about 2,880 undergraduates and 1,200 graduate and continuing education students.