Helping the community maintain weight over the holidays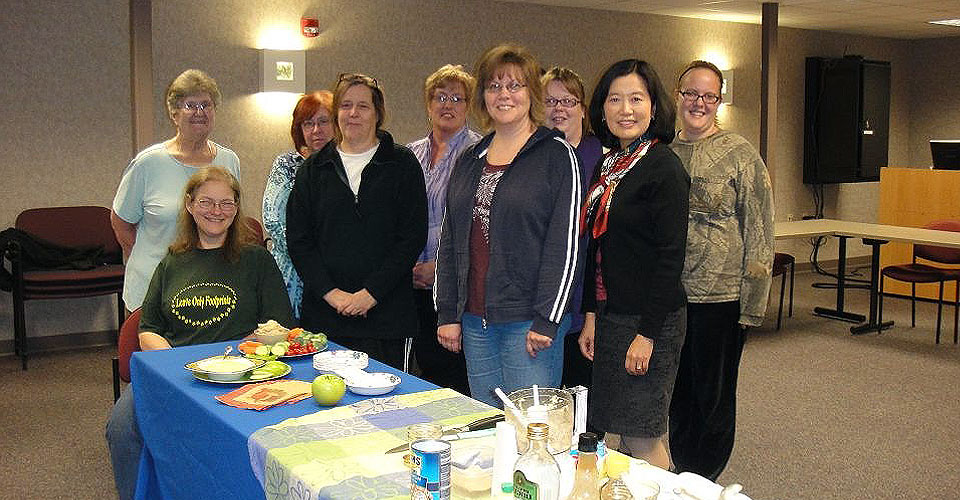 While many people filled up on turkey, stuffing and cranberries during the Thanksgiving weekend, Deborah Tang, associate lecturer of dietetics at UW-Stevens Point, presented on "Maintaining Weight Over the Holidays" to the Healthy Habits group on Wednesday, Nov. 23 in the Oak Room at Ministry Home Care downtown Stevens Point.
The group discussed and exchanged ideas on avoiding holiday weight gain followed by a cooking demonstration. Tang prepared hummus with vegetables and speedy fruit dip as a sample for the group to enjoy. This group was formed as a follow-up to the Community Weight Race.