IA faculty member earns Green Building Award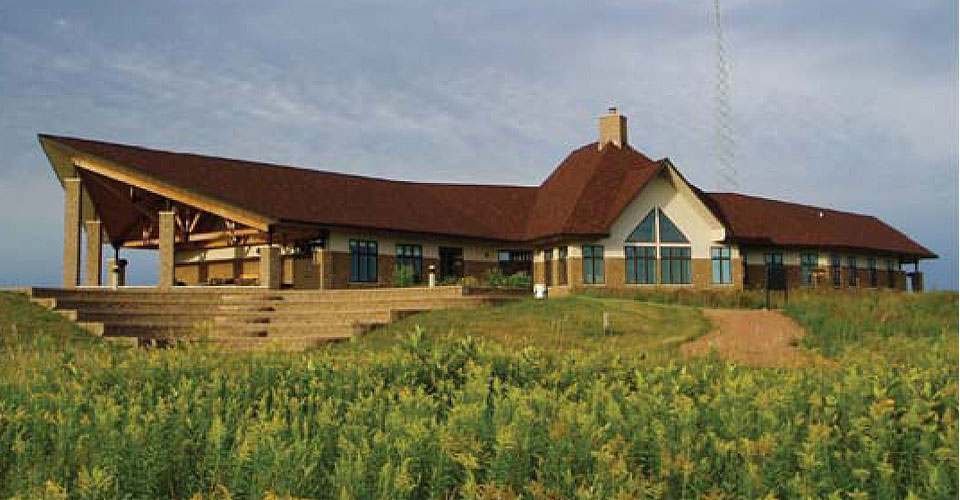 A design by Stevens Point architect and UWSP Senior Lecture of Interior Architecture Thomas Brown of the Mead Wildlife Area Education and Visitor Center has been honored with the "2011 Green Building Award," from the WoodWorks Central United States Region this week.
WoodWorks is an initiative of the Wood Products Council, which is a cooperative venture of all the major wood associations in North America, as well as research organizations and government agencies.
The Mead Wildlife Area Education and Visitor Center features state-of-the-art green design and five different types of renewable energy. It is located midway between Wausau, Stevens Point, Marshfield and Wisconsin Rapids. The 6,208-square-foot Education and Visitor Center utilizes many forms of sustainable energy and serves as a showroom and educational facility for visitors.
Brown holds national certification by the National Council of Architectural Registration Boards and from the U.S. Green Building Council as a Leadership in Energy & Environmental Design (LEED)-Accredited Professional. Brown is a founding member of the Energy & Environmental Building Association and the Wisconsin Green Building Alliance, as well as a member of the Midwest Renewable Energy Association (MREA).