Bringing in 2012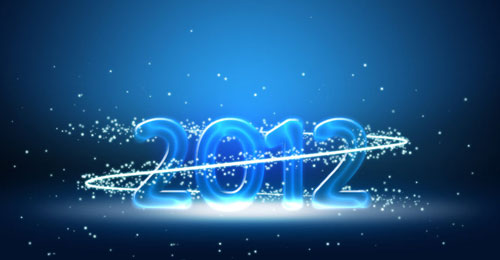 Now that my brain is semi-functioning again, I want to congratulate everyone for surviving the fall semester and especially to all the graduates.
The new year is quickly upon us, which means it's time to come up with the perfect New Year's resolutions. Here some things to remember when making resolutions and working to accomplish them:
Don't focus only on what you need to work on. Reflect on what you have also excelled at this year. Sometimes maintaining those qualities is equally as hard as fixing bad ones. Maybe you made the dean's list; who says you can't try to make it again. Besides, who says you only have to have one.
Be realistic. Everyone wants to win the lottery but realistically, that's not going to happen. Sorry to burst the bubble. Instead, focus on the things you have control over.
Be specific. If the goal is specific, you'll be more likely to accomplish it. If you have a big goal, like losing 25 pounds, break it down to smaller, specific goals. This could be doing 30 minutes of a cardio workout twice a week for a month. Then build on that. Resolutions are on-going.
It's a New Year's resolution meaning you have a year to accomplish it. Yes, that's 52 weeks or 366 days (because 2012 is leap year) or 8,784 hours. That DOESN'T mean two weeks into January. A year is a long time, but it will come quickly.
It's ok if you break it every once in a while, just try to get back on track. You're accountable for what you do. You're the one that will get the most out of your goal. Make yourself shine!
I hope this motivates you to make resolutions and keep them. Best of luck to you and your New Year's resolutions!
-Song
Song Xiong is a senior at the University of Wisconsin-Stevens Point majoring in dietetics and communication.