Exploring career options for Interior Architecture specialties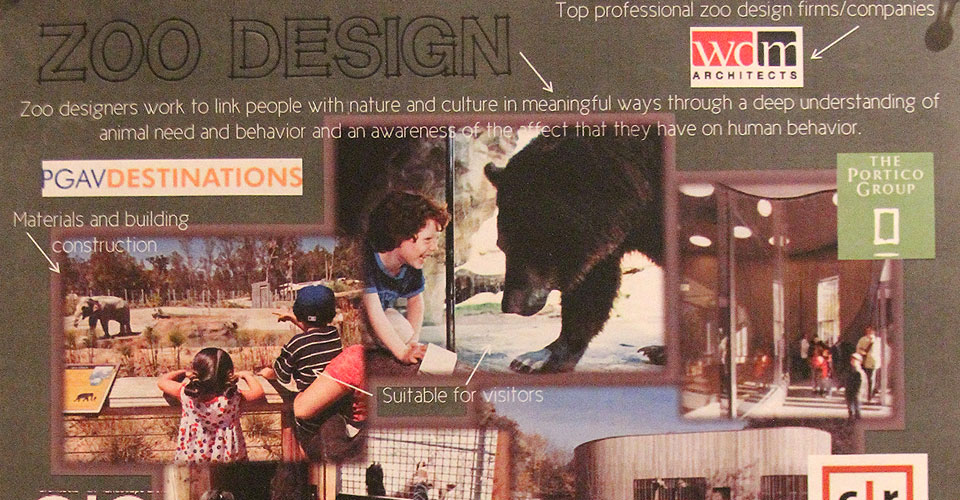 Sometimes students are left to wonder what they can do with a particular major. Third- and fourth-year interior architecture students in Professor Wendy Redeker's IA 395 (Professional Practice) class were fortunate to explore future careers through research papers focused on "Career Options for Interior Architecture Specialties" during the fall 2011 semester.
Students selected a current career specialty within the interior design profession and developed a research paper which included a thesis statement. Students also created a visual aspect for presentation purposes and conducted a personal contact interview.
Examples of design careers included: facility planning, spa, yacht, hospital facility, set design for movies and television, dental office, prison, museum, commercial furniture, country club, boutique, restaurant, zoo, residential interior and sports complex.