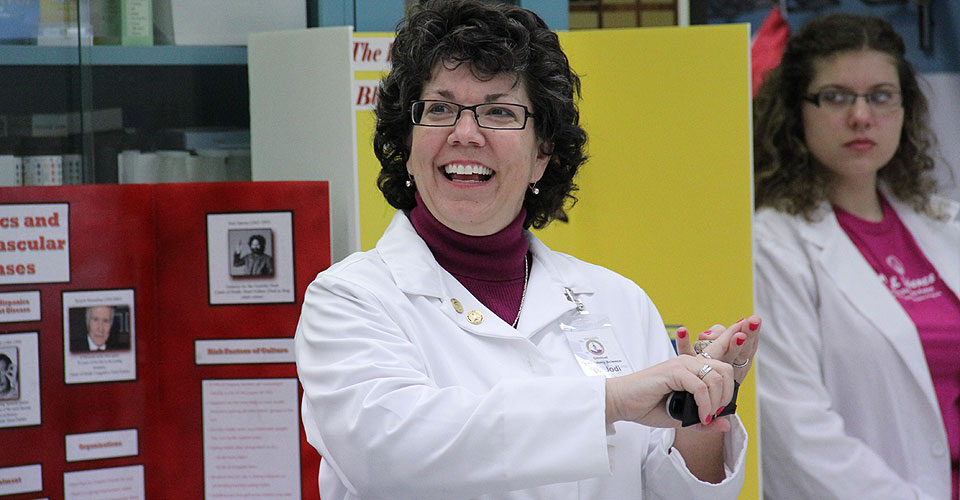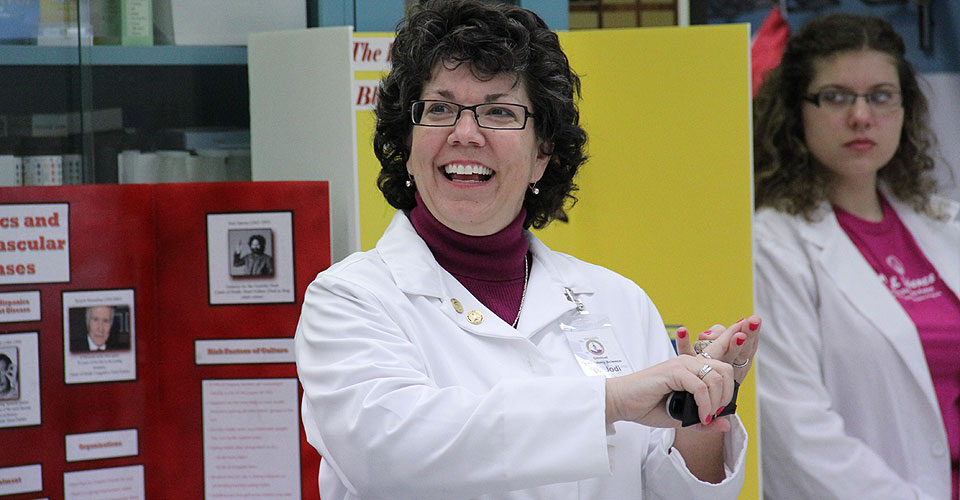 More than 400 area seventh and eighth grade girls came to UW-Stevens Point to learn more about future careers in the sciences from women who are experts in their field on Women & Science Day on Friday, Feb. 24.
A keynote address, "An Education in Science Opens Many Doors," was presented by Laura Nelson, a UW-Stevens Point alumna and chief medical officer at the Marshfield Clinic.
In addition, students attended several workshops during the day. UWSP's School of Health Care Professions professors and students hosted a workshop titled "Medical Investigators" where the visiting students worked their way through stations to solve a medical mystery using clues given and lab results obtained from hands-on exercise.
In the School of Health Promotion & Human Development, the "For Chocolate Lovers … A Sensory Experience!" session explored students' tongue map with bitter, sweet, sour and salty samples. Students then tasted four different chocolate samples and described the flavors.