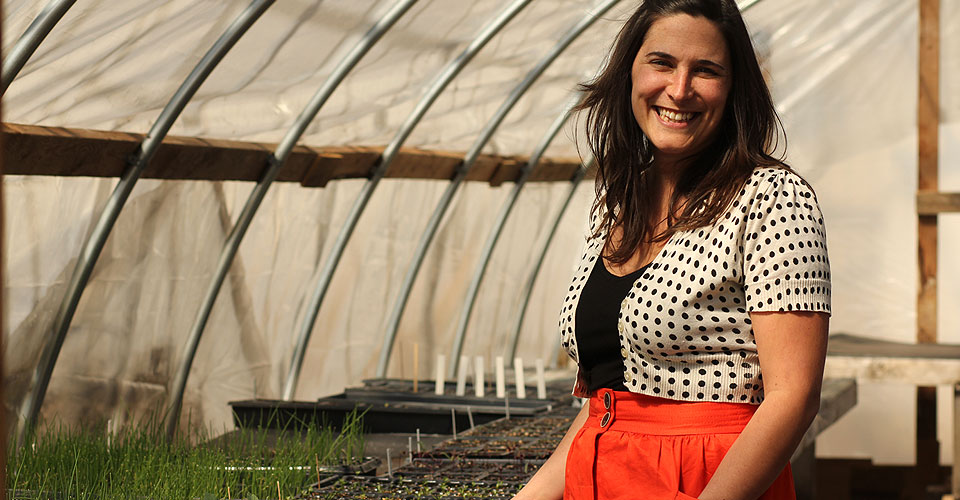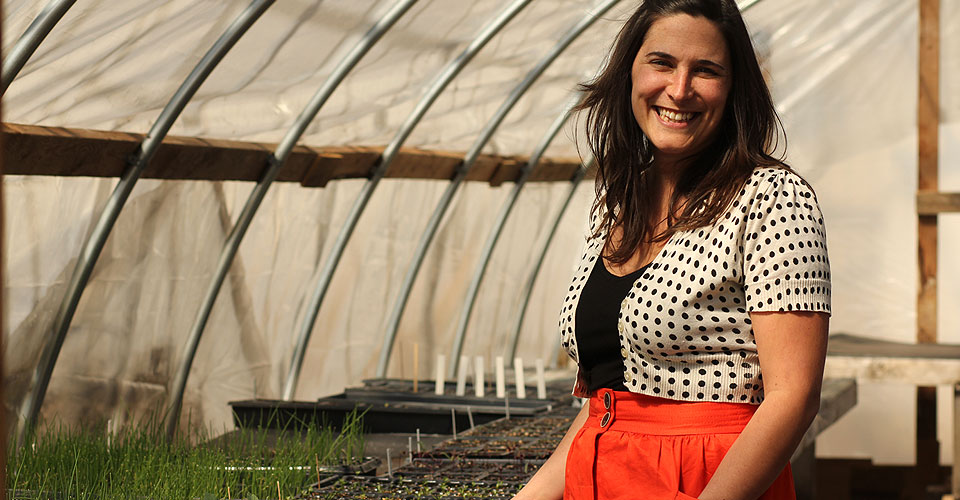 A passion for making sustainable foods available to all has earned a graduate student at the University of Wisconsin-Stevens Point the College of Professional Studies Heroes Award.
Layne Cozzolino, a candidate for a master's degree in nutritional sciences, was honored for demonstrating courage, bravery or noble qualities to help others. As the executive director of the Central Rivers Farmshed and leader of the Greenhouse Project in downtown Stevens Point, she works on building links between local farmers and institutions to increase the economic viability of the agricultural sector, improve the health and cost of foods served in institutions and foster greater community cohesion. She also works with Wood and Portage counties to increase access of fruits and vegetables to low-income populations.
"I am very honored to be receiving this award," said Cozzolino. "It was important to me to take every chance available to learn about different sectors of the food system and what it will take to build a sustainable one."
Originally from Milwaukee, Cozzolino earned her bachelor's degree in communication at UW-Milwaukee. After graduating, she traveled to Europe where her passion for food and sustainability started. Cozzolino enrolled in the School of Health Promotion and Human Development (HPHD) Master's in Nutritional Science program in the fall of 2009 and has been reaching out into the Stevens Point area community ever since.
"Layne is not just a spark, she is a bonfire that will energize the economic resiliency and health of this community," said HPHD Associate Dean Annie Wetter.
The Heroes Award was created in 2001 in honor of Casey Gazidik, a health promotion major who died from blastomycosis, a rare lung infection. This award consists of a $1,000 scholarship that recognizes heroes within the College of Professional Studies and is funded through generous donations from friends and family of Gazidik and other donors in honor of their own heroes in life.