Students and professionals connect at family relations conference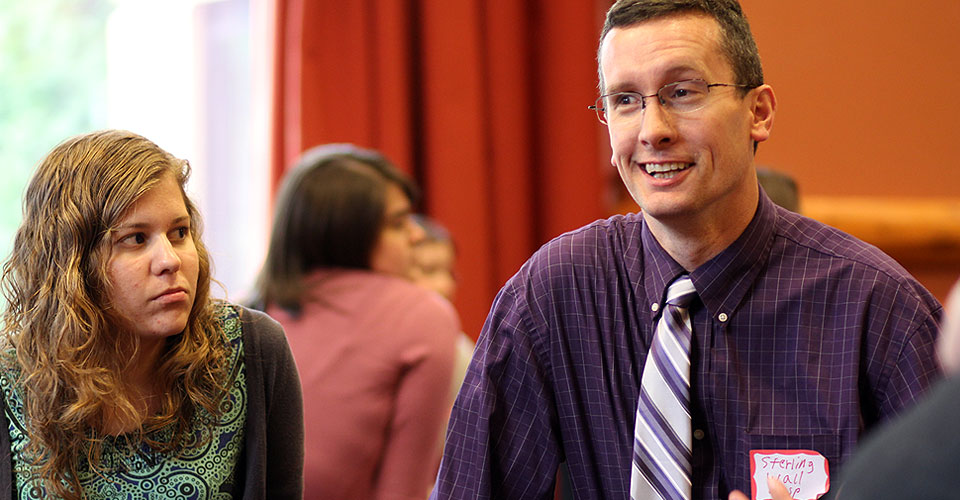 Offering an opportunity to bring together professionals and students in the wide variety of family life fields, the International Student Conference on Family Life Education and Wisconsin Council on Family Relations (WICFR) Annual Conference was held Thursday-Saturday at Chula Vista Resort in Wisconsin Dells. The event was organized by Sterling Wall, Ph.D., an associate professor from the UW-Stevens Point School of Health Promotion & Human Development.
Students and faculty from UW-Stevens Point were joined by others from UW-Stout and Central Michigan University, as well as professionals in the field, to share in the development and dissemination of knowledge about families and family relationships, establish and maintain professional standards, provide development opportunities, and work to promote family well-being in Wisconsin.
The conference included keynote speakers Brian Nurnburger and Kristen Graves from Simply Smiles. who spoke about the theme of "Sustainability: Thriving During Challenging Times." Other presenters included Dawn Cassidy (National Council on Family Relations), Sandy Ellis (Prevention Solution, Inc.) and Eva Donohoo (UWSP College of Professional Studies). Also as a part of the conference, students held a community service food drive at Zinke's Village Market in downtown Wisconsin Dells on Thursday afternoon.