Interior Architecture students experience the designs of Chicago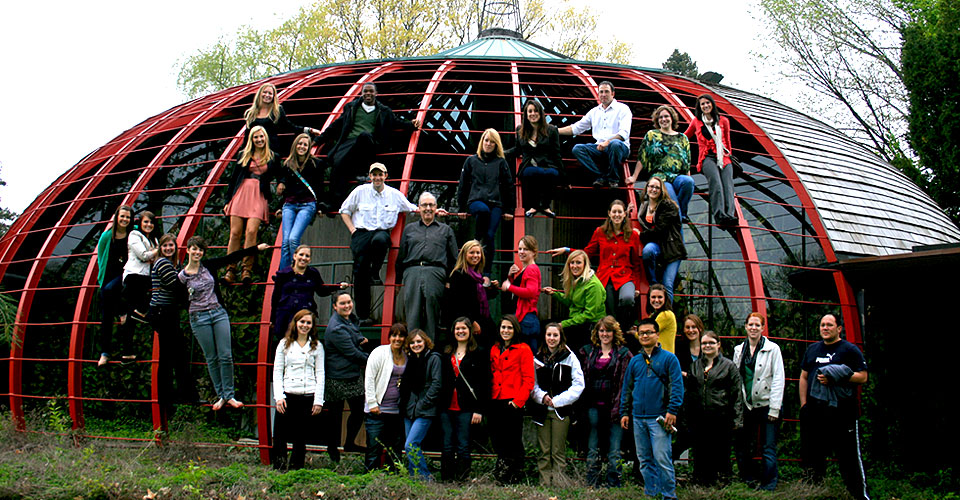 A group of second-year interior architecture students from UW-Stevens Point participated in a three-day study tour in Chicago with Prof. Nisha Fernando and Prof. Aaron Kadoch April 12-14.
The trip included tours of Frank Lloyd Wright's Studio and Home in Oak Park, Unity Temple by FLW, Farnsworth House by Mies van der Rohe, Ford Residence by Bruce Goff, and the Millennium Park. The students also toured the Green Technology Center, Merchandise Mart, and two well-reputed international design firms, Perkins+Will and Goettsch Partners.
The interior architecture program at UWSP offers a nationally-accredited undergraduate professional education in interior design. The Bachelor of Fine Arts (BFA) degree in Interior Architecture provides students with deep learning experiences and unique educational opportunities that lead them to excel as future design professionals. From classrooms as well as real-life opportunities, our students receive a well-rounded design education that combine human needs and preferences with aesthetic and technological innovations while addressing global and sustainble trends. Well-qualified, professionally experienced, and dedicated faculty provide a strong and very suportive learning environment.